7 Minute Spider-Man 3 Video Clip Now Online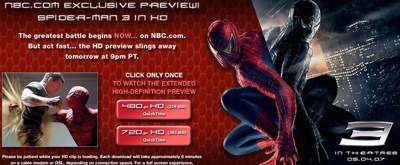 The Spider-Man 3 clip that aired on tonight's episode of Heroes is now online in full high definition.
The seven and a half minute clip weighs in at almost 300mb, available at nbc.com/spiderman.. The file might take a while to fully download (and that's not taking into account the thousands of fans causing a strain on NBC's servers).
Update: People are having trouble with the official site, so here is a workaround, click this link to go directly to the 480p video or this link for the 720p video. ALSO, we just added a streaming version below:
The sequence is basically the same one shown at CES in January. It begins with a romantic talking sequence between Mary Jane and Peter, as they lay ontop of a spider-web. Peter decides to propose to her, and gets a ring from Aunt May. Next we cut to a sequence where Peter is fighting The New Green Goblin (Harry Osbourn) high above the streets of New York City. This is a pretty cool action-packed fight sequence. I imagine this is what the Wachowski Brothers had in mind with the final confrontation between Neo and Agent Smith. But where the Wachowskis failed, Sam Raimi succeeds. This might possibly be the most cinematic superhero action sequence ever captured on film.
The effects in the previous trailer clips worried a lot of fans. The montage at the clips conclusion shows some really promising effects footage of Sandman in action.
Here are a few photo captures: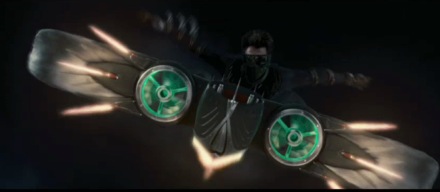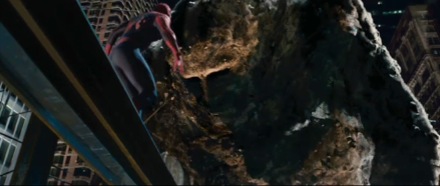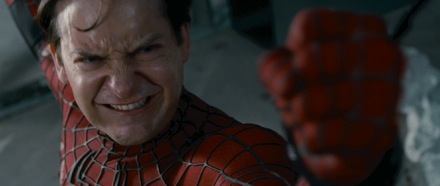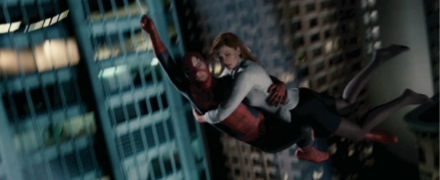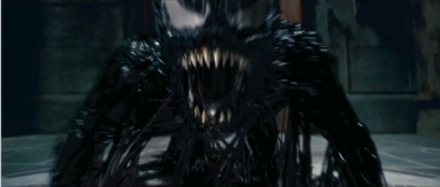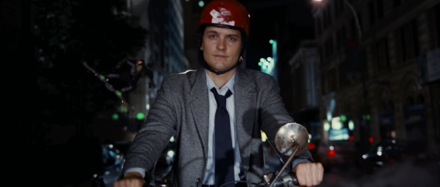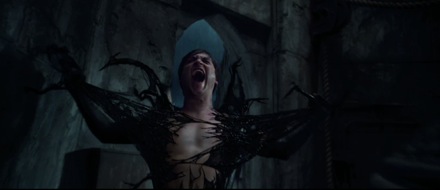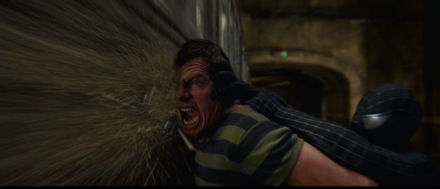 Spider-Man 3 hits theaters on May 4th 2007.