Captivity Movie Poster Revealed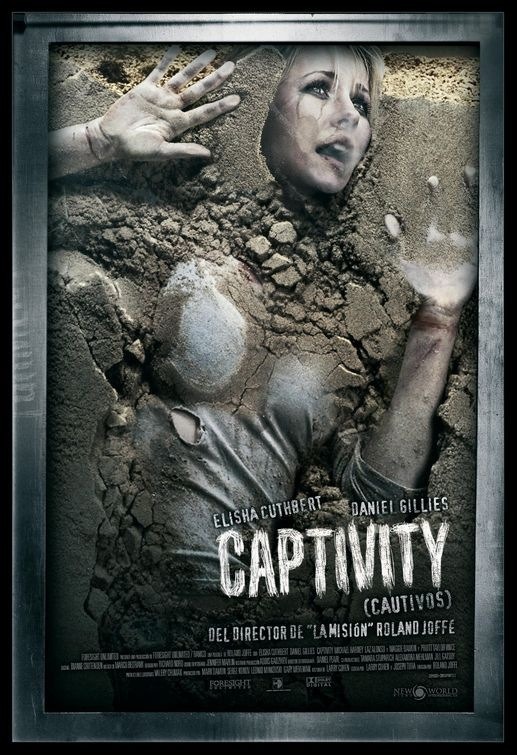 Update: If you're looking for the BANNED Captivity Billboard Photo, click here. 
What happened to Elisha Cuthbert's career? She had a good part in one of the best series on television (24, at least in the first season – cougars aside). She left to pursue a movie career and has since starred in nothing but crap. We have a glimpse at the poster for her new movie Captivity.
Roland Joff�'s film is a shameless SAW rip-off. Don't believe me? Read the official synopsis:
A man and a woman awaken to find themselves captured in a cellar. As their kidnapper drives them psychologically mad, the truth about their horrific abduction is revealed.
Still don't believe me? Check out the unreleased Captivity trailer below.
[youtube]11ua7R5oGwk[/youtube]
Not only is it a rip-off, but it's a bad rip-off. Although, I must admit that the poster is really cool. But not enough to make me want to watch the film. As always, left click for a higher res version.
Captivity gets a limited from AfterDarkFilms on May 18th 2007.