Basic Instinct Director Paul Verhoeven Announces Jesus Project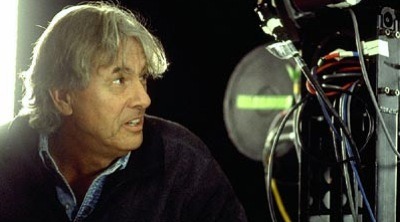 The James Cameron Jesus documentary seems to be all the buzz now-a-days. But did you know another huge director is also working on his own Jesus project.
Paul Verhoeven, the director of Basic Instinct, Starship Troopers, Total Recall, Robocop and Showgirls is writing a book (yes, I said BOOK) about Jesus Christ. Verhoeven says that his book will be VERY controversial, and will tackle "the real man" that was Jesus. When asked at a recent screening if the movie would be more like Martin Scorsese's The Last Temptation of Christ or Mel Gibson's The Passion of the Christ, Verhoeven shot back saying it was "very far away" from both of the aforementioned projects.
Interesting. I wonder if Verhoeven plans to make a film adaptation after the book hits stores.