Y: The Last Man Movie Update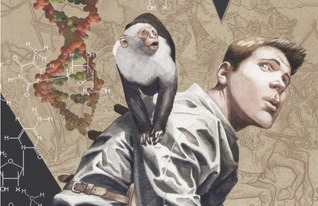 The best series in Comic Books today is Brian K. Vaughan's Y: The Last Man. A big screen adaptation has been in the works since early 2006. It's currently set-up at New Line Cinema. Has the project fallen into development hell? Let's get an update.

"It's not in development hell. It's in development heck," Vaughan said at the New York Comic Con. "I finished the screenplay a few months ago. Everybody at New Line seemed to like it. For Hollywood, it's either really fast or it's really slow, and it's really slow right now. I've done my job and it's out to directors now and it could be totally out of my control after this."
Let's hope someone at New Line realizes what a great film this series could turn into. It's like Children of Men, but 100 times better.
Y: The Last Man follows  Yorick Brown, a young amateur escape artist, and his Capuchin monkey, Ampersand, the last two men on Earth. Something (speculated to be a plague) simultaneously kills every mammal possessing a Y chromosome – including embryos, fertilized eggs, and even sperm. Society is plunged into chaos as infrastructures collapse and the surviving women everywhere try to cope with the loss of the men. Yorick goes on a mission to find his girlfriend Beth, who was on vacation in Australia.
The Y: The Last Man series will end (as planned) with a double sized issue #60 in January 2008.
Vaughan is also writing a movie version of his WildStorm series ExMachina for New Line: "I just started writing it," he said. "It's much hard than Y."