Stephen King Confirms The Dark Tower Movie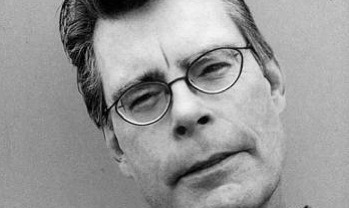 Remember last week when we told you that JJ Abrams might be directing an adaptation of Stephen King's The Dark Tower series? Well it looks like this rumor is true.
King confirmed the news to a crowded room at the New York Comic-Con:
"I know J.J. Abrams' work and Damon Lindelof, who is his collaborator on Lost. Damon is just a total comic-book freak, and he loves the Dark Tower books. I trust those guys, and they have a lot on the ball. When they said they wanted to talk about doing this, I said, 'You know what? Why don't you buy the option on this and see what you can come up with.' They asked, 'How much do you want for an option?' I said, '$19.' (A key amount that comes up frequently in the books) And that's what they paid me, and that's where it is."
"I said no to everybody until recently, because I didn't think much of the chances of it being a good movie," King told the crowd. "I mean, this is my life's work, since the time I was 22 years old. It's very important to me. Usually, with the other [books], I don't give much of a shit. My attitude is, 'Go make a movie, and if it's good, that's terrific, and if it's bad, then it will go to the video stores and back shelves of Blockbuster, and I still get royalties on the book.'"
King also revealed that he turned down an offer from longtime collaborator Frank Darabont (The Shawshank Redemption, The Green Mile):
"Frank did come to me, and I know Frank from before either one of us had a pot to piss in. Frank said, 'Gee, I'd like to do Dark Tower.' I said, 'Frank, give me a break! You've got The Mist, The Monkey. You've got the prison stories. ... Stop putting so much on your plate!'"
May-be I'm missing something but, why wouldn't king trust Darabont with Dark Tower? His previous adaptations are arguably some of King's best movies. Well, for right now it looks like Abrams and Lindelof have their chance, but who knows when, where or if we'll ever see the result.
The Dark Tower is a epic series of seven books written by King from 1982 to 2004. The story follows Roland Deschain's quest for the Dark Tower, which is often described as a real structure, and also as a metaphor.
Update: JJ Abrams is now in pre production to direct Star Trek 11, and has a reported six projects in varied stages of development (including Cloverfield/1-18-08). So there is no word on when Abrams might find time for this project.
Sources: SciFiWire, Wikipedia