J.J. Abrams Signs On To Direct Star Trek XI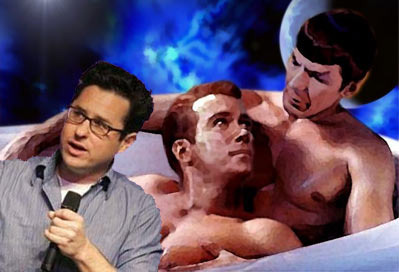 After weeks of speculation, it has finally been confirmed that J.J. Abrams will direct Star Trek XI after all.
The Lost co-creator signed the contract on Friday. The movie will revolve around "a young James T. Kirk and Mr. Spock, chronicling their first meeting at Starfleet Academy and their first space mission," according to The Hollywood Reporter. Finally confirming information we all knew to be true, but which had yet to be publicly confirmed.
Abrams is one of the best directors of his generation. It will be very interesting to see what he will be able to do with the Star Trek franchise. I also find it interesting that Paramount is calling the film Star Trek XI, rather than giving it a new title (ala Batman Begins).
Call me a geek, but I hope William Shatner is featured as an older Captain Kirk. Is that so wrong?
Star Trek XI is due in theaters November 26th 2008.