Contest: Dead Mary On DVD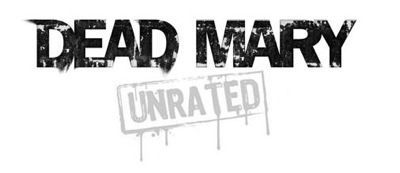 Dead Mary hit DVD store shelves on February 20th, and we have a copy for one lucky /Film reader. All you need to enter is to e-mail us with the reason why you should win. On March 1st we will e-mail the winner with the best answer. More information on the release can be found after the jump.
Dead Mary conjures up blood, guts and a cringe-worthy twist on the legendary Bloody Mary tale, starring a bevy of sexy young talent including Maree-Josée Colburn ("Last Exit"), Maggie Castle (The Woods) and Reagan Pasternak (Confessions of an American Bride).   Featuring gruesome make-up effects by talented artist Daniel Lee (Silent Hill, Dawn of the Dead), Dead Mary will satisfy even the most bloodthirsty horror fans.
For Kim (Dominique Swain) it was supposed to be the perfect reunion and weekend getaway.  She and her best friends drive to a remote lakeside cabin to relax and reminisce about their college days.  When the group decides to play the ghoulish game "Dead Mary," they unleash a vengeful spirit that possesses them one by one.  As the demon forces them to turn on one another, each is faced with a choice.  Would you hack your best friend to pieces to ensure your own survival?
Bonus features include:
-          Music Video
-          Making of the Film Featurette
-          Theatrical trailer