Fox Announces The Day The Earth Stood Still Remake For Summer 2008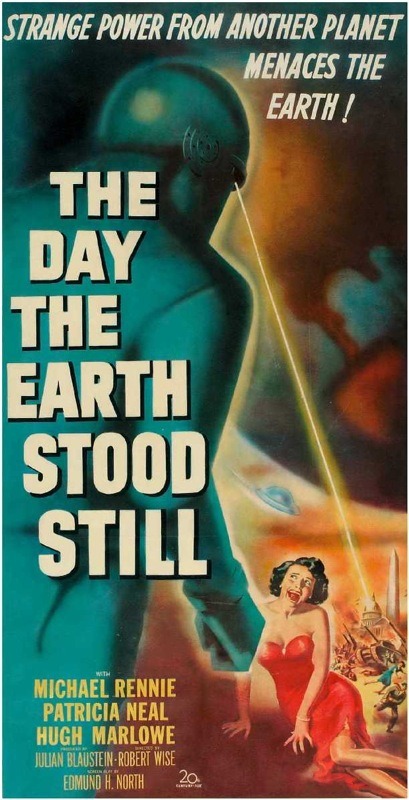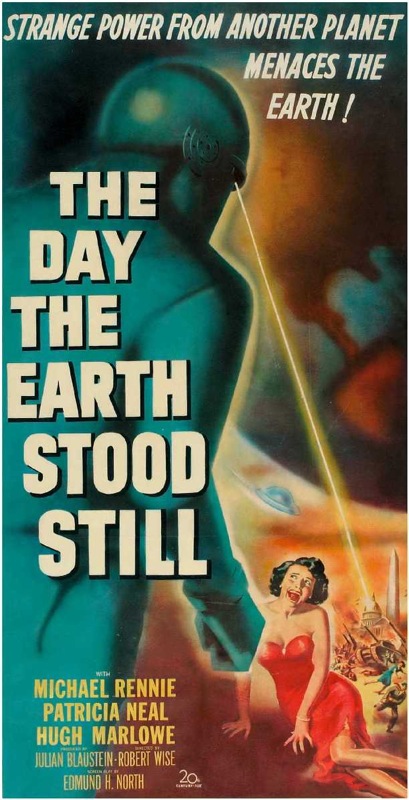 Is the world ready for a remake of The Day the Earth Stood Still? Well they better get ready. Box Office Mojo is reporting that the film will hit theaters on May 9th 2008. Our friends at FirstShowing.net have confirmed the date with Fox, so it is happening.
The original 1951 Robert Wise film was considered one of the best Science Fiction films of all time (#7 on Arthur C Clarke's List) and was debated for it's religious symbolism and many interpretations. The movie told the story of a humanoid alien who comes to Earth to warn its leaders not to take their conflicts into space, or they will face lethal consequences. Bernard Herrmann score is also notable, partly because of its use of two theremins. The film is currently ranked #167 of all time on IMDb, with a 8.1 rating.
A remake has been rumored to be in development for a few years now. I believe I first heard rumblings back when War of the Worlds went into production. It will be interesting to see how this story will be handled in contemorary times, with good special effects. Will the charm be lost?