Green Day In The Simpsons Movie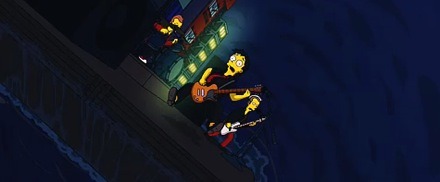 While we were taking a second look at the new trailer for The Simpsons Movie, we noticed something.
To be specific, we saw Green Day on what appears to be a sinking ship. Celebrity cameos have become very common in the television show. I always assumed that the movie would be devoid of special voice over guests. But it looks like I was wrong. I wonder what other celebrities might make cameos in The Simpsons Movie.
You can re-watch the trailer at this link.