Bookie Pays Out Helen Mirren Oscar Bets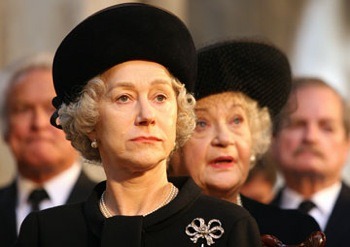 The Vegas odds for Helen Mirren to win Best Actress at Sunday's Academy Awards skyrocketed so incredibly high, causing bookmakers to refuse future bets and pre-emptively pay out money.
For the first time in 20 years, Bookmakers William Hill announced that they will pay out all previous bets for Mirren, before the Oscars even take place. The firm will settle bets worth £50,000 ($97,720) after Helen's odds reached 1/66.
A William Hill spokesman said: "Should the unimaginable occur and Dame Helen fails to win the Oscar, then she will have been robbed and so will we."
As it turns out, almost all of the bets placed on the Oscars were placed on Mirren, and should she not be awarded the accolade William Hill would be hit hard financially.
"It has got to the stage where we just don't want to take any more. Dame Helen has swept the board at all the major awards and looks a certainty to walk away with the Oscar.""There are still people betting on the other contenders and the Oscars have a habit of pulling at least one surprise."
WOW, just WOW.