Kevin Smith To Direct Television Pilot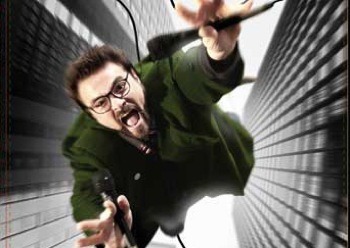 Clerks director Kevin Smith has signed on to direct a pilot for the CW.
Reaper is a comedic drama following 21-year-old slacker Sam Oliver who learns that at birth his parents sold his soul to the devil (for what reason, we don't yet know). Oliver must now pay back his debt by becoming a bounty hunter for Satan, retrieving souls that have escaped from hell.
I'm not sure what to think of this. The plot synopsis sounds interesting, but it could easily result in one of those bad CW series we've all become accustomed to.
This also marks the first time Smith will direct a project without having written the screenplay (or teleplay). I assume that he will touch up the final shooting script with his patented dialogue.
Law & Order: Special Victims Unit writer/story editors Michele Fazekas (X-Files) and Tara Butters wrote the project. Shooting is planned for two weeks in Vancouver, beginning March 12th 2007. If it gets picked up, expect it to air in Fall 2007.