Illegal Aliens Movie Trailer Starring Anna Nicole Smith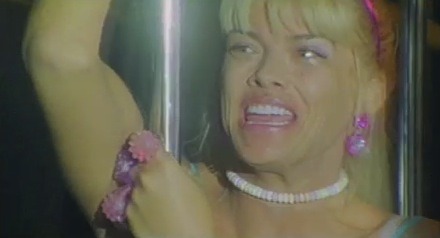 With Anna Nicole Smith's passing, we thought a look at her latest movie is in order.
[quicktime width="480" height="375"]http://www.slashfilm.com/wp/wp-content/trailers/illegalaliens.mov[/quicktime]
"Nobody sticks a missile in Lucy's butt and gets away with it!" screams Smith.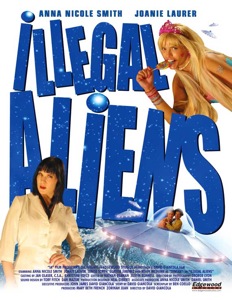 The Pitch: "You thought they were from another planet... you were right! "Charlie's Angels" goes sci-fi, with a touch of "Men in Black" thrown in for good measure, when three aliens morph into super-hot babes and arrive to protect the earth from the intergalactic forces of evil."
Illegal Aliens stars Smith and Joanie Laurer (WWE's Chyna) as aliens from another planet. The trailer, as seen above, is hilariously bad in one of those late night movie type of ways.
Somehow this film is already getting a 7.8 rating on IMDb. How can that be possible?
The film will go direct to video in May 2007. But who's gonna buy it?