JJ Abrams To Direct Movie Version Of Stephen King's The Dark Tower?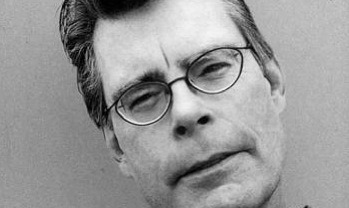 Almost confirmed: Lost co-creator J.J. Abrams will direct a big screen adaptation of Stephen King's The Dark Tower series.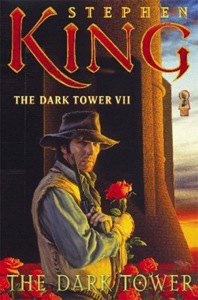 The recent rumors that Abrams would not be directing Star Trek XI seem to be true after all. Abrams will instead produce, while prepping The Dark Tower for the big screen. A few weeks back Entertainment Weekly ran an article on the meet-up of the Lost creators and the famous American novelist. In the article, Abrams and Damon Lindelof were gushing over King's epic series of books. I'm sure these conversations must have sparked the fire.
"When book seven of Harry Potter comes out, I'll be the same way I was at the end of The Dark Tower," Lindelof told King. "I didn't want it to end, and I started to read it much slower and started feeling a sense of depression as all roads sort of inevitably lead to the end."
JJ asked King how much he knew of the storyline before he began The Dark Tower Journey.
"Not a whole lot," admitted King.
The Dark Tower is a series of seven books written by King from 1982 to 2004. The story follows Roland Deschain's quest for the "Dark Tower," which is often described as a real structure, and also as a metaphor.
According to wikipedia: The series incorporates themes from multiple genres, including fantasy fiction, science fantasy, horror, and western elements. King has described the series as his magnum opus; beside the seven novels that comprise the series proper, many of his other books are related to the story, introducing concepts and characters that come into play as the series progresses.
1. The Little Sisters of Eluria (1998)
2. The Dark Tower I: The Gunslinger (1982)
3. The Dark Tower II: The Drawing of the Three (1987)
4. The Dark Tower III: The Waste Lands (1991)
5. The Dark Tower IV: Wizard and Glass (1997)
6. The Dark Tower: The Gunslinger Born (2007)
7. The Dark Tower V: Wolves of the Calla (2003)
8. The Dark Tower VI: Song of Susannah (2004)
9. The Dark Tower VII: The Dark Tower (2004)
The series is incredible but a hard read, so I wonder how a big screen adaptation would turn out. But with Abrams behind the camera, I'm very excited to find out.
Abrams' production company Bad Robot had "no comment" when IGN contacted them about the report.
Check out the official Dark Tower website.
Update: The Hollywood Reporter is also reporting the rumor. But they seem unsure if the project will be for the big screen or small tube. The series would probably be better suited for a mini-series. Bad Robot has a first-look deal at Paramount for film projects and a deal with Warner Bros. Television for TV projects.