Enron Movie Conspiracy Of Fools To Star Leonardo DiCaprio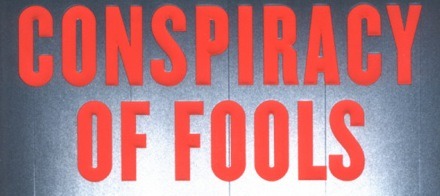 Warner Bros wants to tell the story of Enron's collapse with Leonardo DiCaprio in the lead role.
The rights are being finalized as we speak, to greenlight a film based on Conspiracy of Fools, the book from New York Times reporter Kurt Eichenwald. Texas Chainsaw Massacre: The Beginning scribe Sheldon Turner has been hired to adapt the script. The studio has already spent over seven figures for the book option and screenwriter fees alone.
DiCaprio would play a new Enron employee who slowly realizes that something is rotten in the city of Houston. He becomes part of the group that exposes the fraudulent accounting that drove Enron into bankruptcy in 2001.
Sounds interesting, although I hope they hire a competent screenwriter because the guy who wrote The Longest Yard isn't going to cut it.