High School Musical Sequels Announced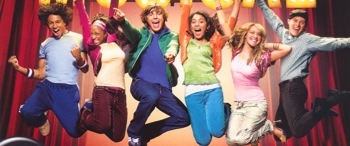 High School Musical went from being a made-for-tv movie to become a popular cult film success. And now Disney has decided to cash in, announcing a big screen sequel/spin-off.
The original film was made for $4.2 million, and premiered on television. It has since been watched by over 100 million people. It's success has spawned the release of a top selling CD soundtrack. The DVD release sold over 6.5 million units. Disney's $4.2 million television movie has made the company over $100 million so far.
The plot for Haunted High School Musical is not being revealed, although I'm sure the title gives us a couple clues.
Disney has said it also plans to release High School Musical 2 this summer on Disney Channel.
Haunted High School Musical will hit theaters in 2008.