Factory Girl Movie Review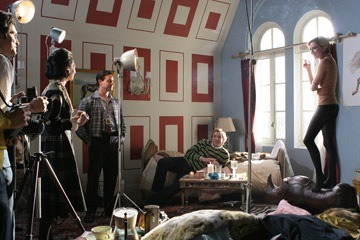 Factory Girl could have been Lindsay Lohan's E! True Hollywood Story. It could have made a watch-able television documentary. But instead it's a pointless independent film with nothing to say.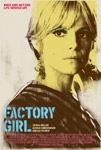 Starring: Guy Pearce, Sienna Miller, Hayden Christensen, Jimmy Fallon, Meredith OstromDirected by: George HickenlooperRunning Time: 87 minutesGenres: Drama and BiopicMPAA Rating: R for pervasive drug use, strong sexual content, nudity and language.Distributors: The Weinstein Company, MGM
Director George Hickenlooper is clearly in love with Warhol, and for the most part treats him like a God. There is nothing like-able or sympathetic about Edie Sedgwick. What did Warhol see in Sedgwick? Whatever it was isn't apparent. She had no real talent other than being pretty and doing drugs (if that's considered a talent). If it wasn't for Warhol, she wouldn't even have a listing in wikipedia. So why should we care about her decline from b-status glory? Exactly, we don't.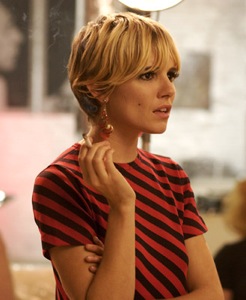 The film is filled with pointless cameos. Jimmy Falon and Mena Suvari have minor parts that don't add up to much. Hayden Christensen plays an obvious copy of Bob Dylan. Due to legalities, he's named "Musician" in the film's credits, which may annoy some. Christensen once showed promise in Shattered Glass and Life as a House, but has since made it clear that he's not much more than a pretty face. I use to stick up for him, blaming George Lucas for his horrible performance in the Star Wars prequels. Sienna Miller is unlike-ably annoying, but perfect in the role. They pushed her performance for an oscar nomination, and came away empty handed.
Factory Girl makes me wonder: Why don't we have famous popular artists in today's world? What happened to artists making experimental films? Where is our Warhol? But the film answers none of these questions.
/Film Rating: 4 out of 10