Anna Nicole Smith DEAD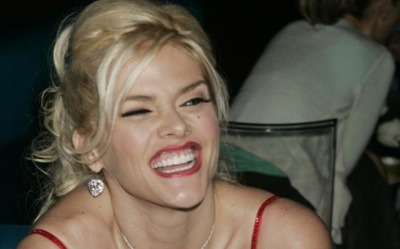 Anna Nicole Smith (39) died on Thursday afternoon after collapsing at the Hard Rock Cafe Hotel and Casino.
She was rushed to a hospital where here lawyers say she was unresponsive.
"She checked in Monday at 8 p.m. as a guest. She was due to check out tomorrow," said Danielle Giordaano, a spokeswoman for the hotel.
"I can confirm that she is deceased. It's as shocking to me as to you guys," Smith's attorney, Ronald Rale, told Reuters. "I don't know anything further. (Her lawyer and husband) Howard (K. Stern) obviously is speechless and grieving.
Anna Nicole was a famous American Model turned reality star/actress. Her highly publicized marriage to oil business executive and billionaire J. Howard Marshall, who was 63 years her senior, was highly speculated. After his death, she began a lengthy and ongoing legal battle over a share of his estate.
Smith's career and public image suffered as her weight gain and crazy antics were reported in all the tabloids. It didn't help that she had a reality television series, The Anna Nicole Show (2002-2004) during these years.
Prior to her death, Smith had slimmed down to her former shape and become the spokeswoman for the weight loss product TrimSpa.
A press conference is expected soon.
Updates: