Indiana Jones 4 To Hit Theaters On Memorial Day Weekend 2008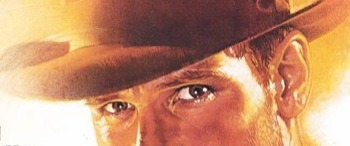 BOM is reporting that Paramount Pictures has decided to release the upcoming fourth installment of the Indiana Jones Trilogy on Memorial Day Weekend 2008.
So mark Thursday, May 22, 2008 on your calendars, because that's the day Indy will be back on the big screen. The last two Indiana Jones films were also released on Memorial Day weekend. The Thursday launch mimics the successes of the last couple Star Wars films and The Matrix Reloaded.
The only other film which is currently scheduled for Memorial Day weekend 2008 is the live action big screen adaptation of Speed Racer. Paramount's Iron Man (May 2) and Buena Vista's The Chronicles of Narnia: Prince Caspian (May 16) will hit the screens in the weeks leading to Indy's release. I would be surprised if Warner Bros moved Speed Racer back, so that it wouldn't go head to head with Indy 4.
The Indiana Jones Trilogy has earned a lifetime domestic box office total of $619 million.