Warner Looks Towards The Departed Trilogy?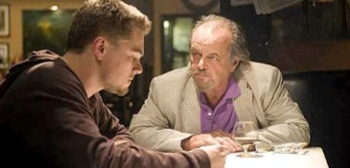 Last week we told you that Warner Bros was hard at work on an sequel for The Departed. Well now it appears it may become a trilogy.
But they are looking to turn Martin Scorsese's success into a trilogy. According to inside sources, screenwriter William Monahan is not only hard at work on a script for a second film, but he's also drafting an outline for a third film.
The follow-up story would bring back Mark Wahlberg's character and introduce a new mob boss which is being scripted for none other than Robert De Niro. We previously reported that the studio is also interested in making a prequel, so that might be the plan for a third film.
Scorsese would need to approve any development on the project, with or without him.
Warner Bros acquired the rights to adapt all three Infernal Affairs movies. In Hong Kong, Affairs was considered "a box office miracle". It was heralded as a revival of Hong Kong cinema.