First Look: New Spider-Man 3 Footage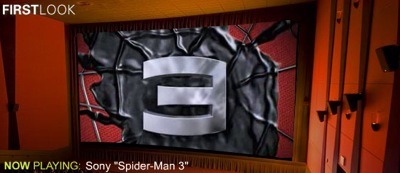 National CineMedia has revealed some new footage from Spider-Man 3.
The FirstLook preview for Spider-Man 3 includes a bunch of new footage cut between talking head interviews with the cast and crew. Be warned that the only way to watch this new clip is on the cinemedia website. The problem is that everyone and their brother is trying to watch this new clip so it's running a little slow. Be patient, click the link and keep it in the background for 10 minutes for it to fully load. We wish there were a better solution but for right now there isn't. Check it out here.
Spider-Man 3 hits theaters on May 4th 2007.