Here's Proof Eddie Murphy Is Really Back As Axel Foley In Beverly Hills Cop 4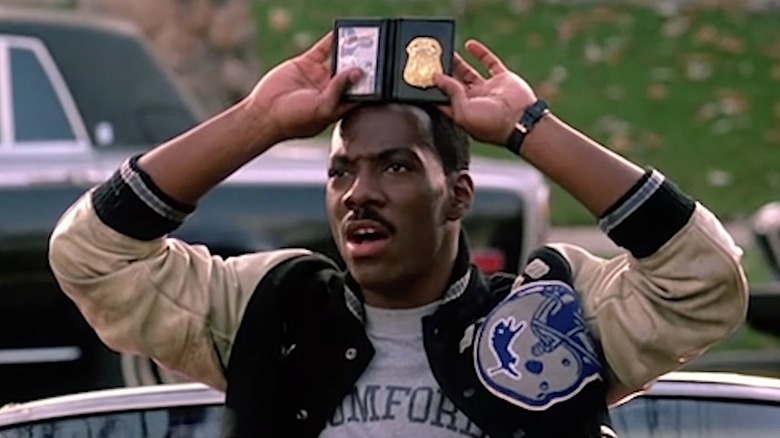 Paramount Pictures
We knew Eddie Murphy was coming back for a new "Beverly Hills Cop" movie, but between the strike and a million think pieces on the decline of the Marvel Cinematic Universe, we all kinda lost track of where this fourth Axel Foley adventure stood. 
Finally, thanks to Empire, we not only get proof-of-life of "Beverly Hills Cop: Axel Foley" in the form of a still from the movie, but we also get a little info on what's going down in this legacy sequel from legendary producer Jerry Bruckheimer. 
Here's the rundown: Netflix will distribute this sequel (not Paramount) sometime in 2024, and it will be bringing back not just Murphy in the lead role, but also some familiar faces from the previous films, including Judge Reinhold, Paul Reiser, and Bronson Pinchot.
In his chat with Empire, Bruckheimer was over the moon about Murphy's work, saying that every time he stepped on set he was just as unpredictable as ever and "every day he's there throws you back to the '80s." 
Looking at the new image Empire released, Murphy definitely seems to still fill out the jacket well enough, and we know from his (kinda) recent appearance on "SNL" that he's still as sharp as ever as a comedian. You never can tell, however, if audiences will be there for some of these legacy sequels.
Meet the new blood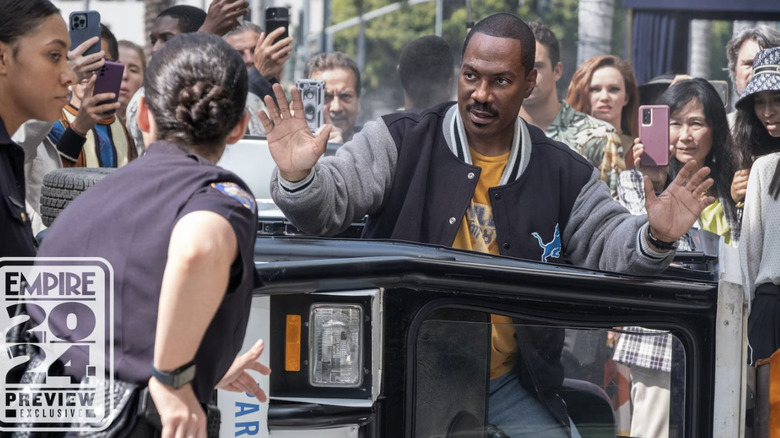 Paramount Pictures
A legacy sequel wouldn't be complete without a younger generation introduced into the mix. The two at the center of this movie are Joseph Gordon Levitt as Foley's new partner (who Jerry Bruckheimer said is a wonderful straight man for Eddie Murphy to bounce off of) and Taylour Paige playing Foley's daughter, a criminal defense attorney who kicks the story in motion by getting her father mixed up in a new case.
Kevin Bacon is also new to the series and he'll play an antagonist of some sort. According to Empire, Bacon is playing an LAPD special unit officer, so it's unclear if he's going to be the actual big bad guy or just the heavy that's riding Foley for not playing by the book.
Is the world clamoring for another "Beverly Hills Cop" movie? I'm not so sure that it is, but then again most didn't anticipate "Top Gun: Maverick" to be as huge as it was either. That film was also produced by Bruckheimer, and from the sound of things, he's going for a similar balance of nostalgia and fresh feelings. When talking to Empire, Bruckheimer complimented the humor and comedy in the new "Beverly Hills Cop" movie, but points out that "it's about the emotion."
That's about as vague as he can possibly be, but I know I'd love for there to be another worthy addition to the Axel Foley legacy.