The Best Movies And TV Shows Leaving Netflix In October 2023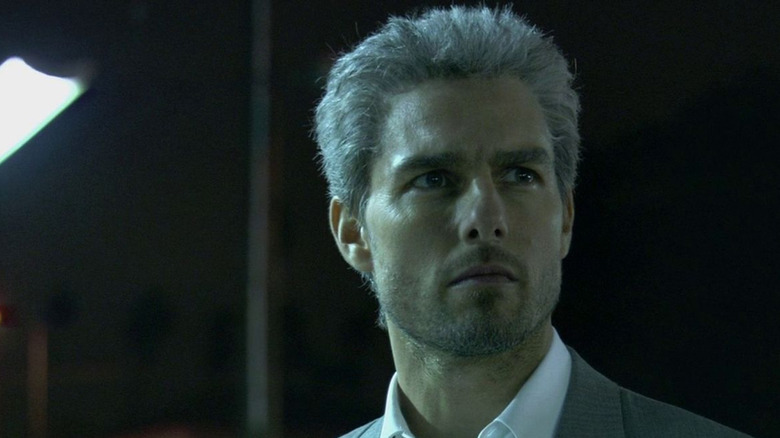 DreamWorks
Autumn is here, folks. The weather is changing, Halloween is right around the corner, and Netflix is getting rid of some stuff. It happens every month — the streaming giant parts ways with titles, and if you have any of the soon-to-be-gone flicks or TV shows in your queue, you'll need to act fast! And I'm here to help with that. Below you'll find a breakdown of some great titles that are leaving soon, along with a complete list of everything that will be shuffling off the streaming service come October. So let's get to it. 
Collateral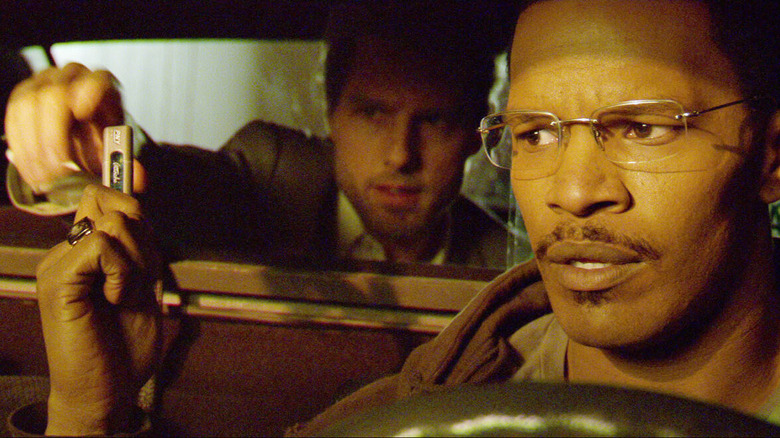 DreamWorks
Michael Mann's "Collateral" cast Tom Cruise against type as a cold-blooded assassin killing his way through Los Angeles. Cruise is Vincent, a contract killer hired to bump off several people in one night. Along for the ride is Max (Jamie Foxx), a cab driver who is forced to drive Vincent around from one victim to the next. The results are tense and brilliant, with Mann shooting the lonely streets of Los Angeles digitally, an aesthetic and practical choice that enhances the film's vibes. Foxx is great here, but the film really belongs to Cruise, who gives one of his best performances as the calculating Vincent. Cruise seems to have settled into only appearing in big franchise films now, but I miss the period when he was stretching himself and working with auteurs. 
The Rental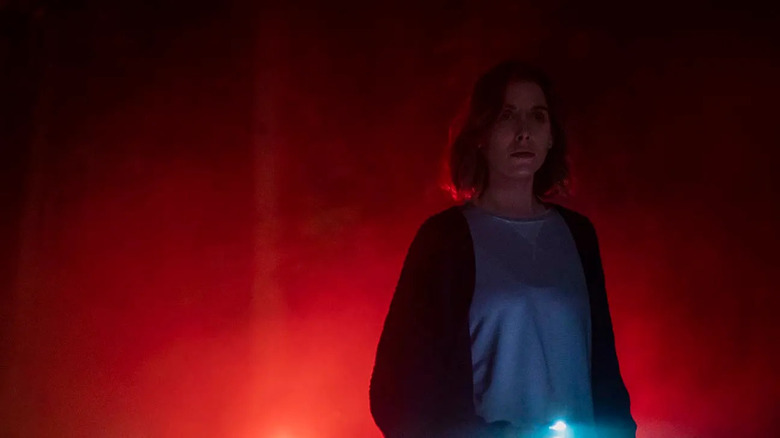 IFC Films
Dave Franco made his feature directorial debut with "The Rental," a simple but effective little thriller that'll make you think twice before using Airbnb again. Four friends, played by Dan Stevens, Alison Brie, Sheila Vand, and Jeremy Allen White, gather for a weekend getaway on the Oregon Coast. What starts off seeming like an indie drama about relationships slowly turns into something far more sinister. There's a masked killer on the prowl, and the characters will soon find themselves becoming targets of the killer's seemingly motiveless wrath. This makes for fun Halloween viewing, so it's kind of unfortunate that Netflix is getting rid of it during Halloween season. But that doesn't mean you can't go watch it right now! 
Reservoir Dogs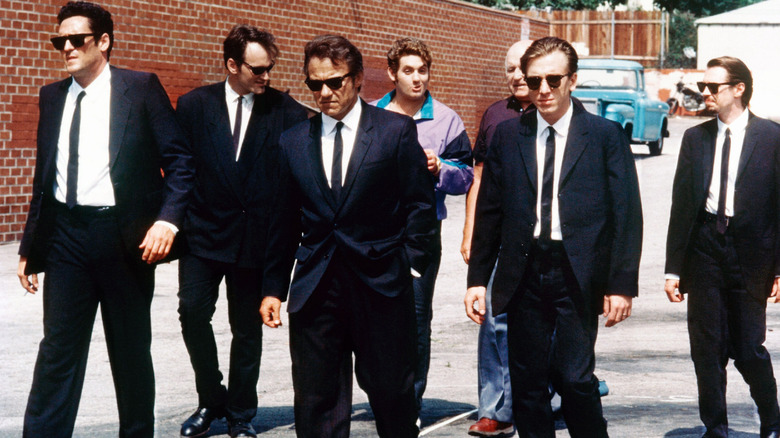 Miramax
The film that put Quentin Tarantino on the map, "Reservoir Dogs" is a stylish, snappy little heist pic about a bunch of terrible guys who slowly turn on each other. After a jewel heist goes wrong, the thieves gather back at the hideout to figure out what happened. As it turns out, one of them, played by Tim Roth, is an undercover cop. Will his secret be found out? If so, he's a dead man. In fact, he might be a dead man already, because he got shot during the robbery. While Tarantino would go on to make bigger and better things, it's easy to see why this film helped break him out in such a big way; it's electric and violent in shocking ways, and its dialogue-heavy script is bustling with energy and life. 
Pride & Prejudice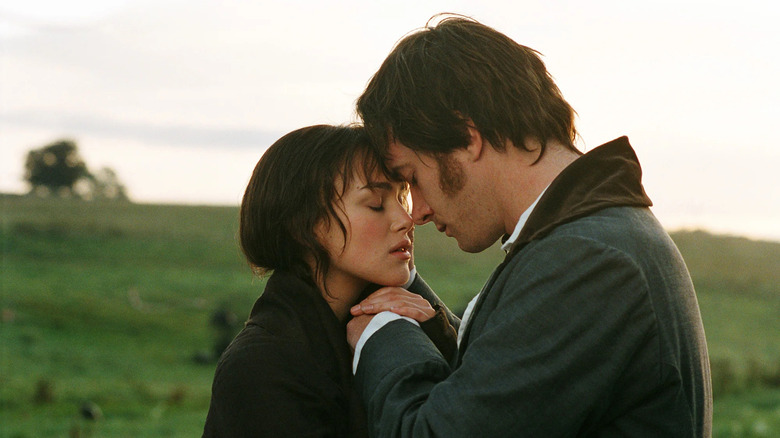 Focus Features
Joe Wright's gorgeous, swooning, romantic "Pride & Prejudice," based on the novel by Jane Austen, stars Keira Knightley as Elizabeth Bennet, who catches the eye of the dashing, mysterious, somewhat brooding Mr. Darcy (Matthew Macfadyen). As it turns out, Elizabeth is from a lower class than the wealthy Darcy, which means their budding romance is not exactly typical for the period. Will Mr. Darcy buck tradition and sweep young Elizabeth off her feet? You probably already know the answer, but that doesn't make the film any less wonderful. This is one of the very best Austen adaptations, and I urge you to watch it ASAP. 
Cliffhanger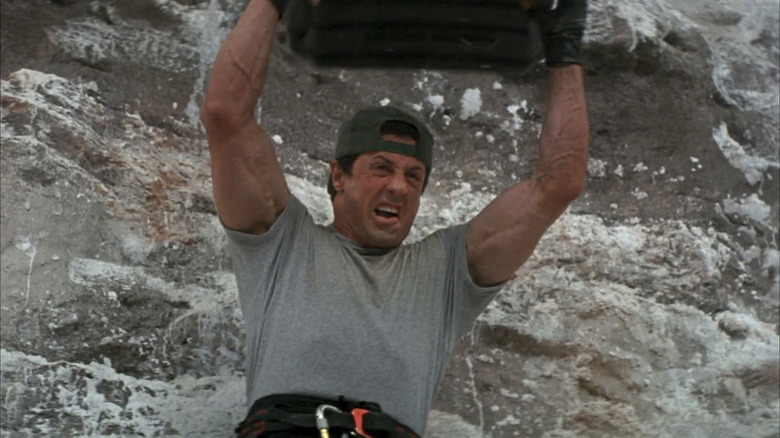 TriStar Pictures
Sylvester Stallone is Cliff Hanger in Renny Harlin's "Cliffhanger"! Okay, that's not actually the character's name, but it doesn't matter. In this '90s action classic, Stallone is an expert mountain climber haunted by a tragedy from his past. What could make him get back up on a mountain? How about a gang of terrorists/thieves (lead by John Lithgow!) trying to retrieve a whole bunch of money scattered about? This is a very silly movie, but it's silly in all the right ways. Harlin knows exactly how to stage big, jaw-dropping action moments, and the fact that all of them were done practically — this was before the days of prevalent CGI — makes "Cliffhanger" all the more impressive. 
Movies and TV Shows Leaving Netflix in October 2023
Columbia Pictures
Leaving 10/1/23
The Rental
Leaving 10/2/23
Jexi
Leaving 10/4/23
The Expendables
The Expendables 2
The Expendables 3
Leaving 10/5/23
American Pie: Girls' Rules
Leaving 10/14/23
Half & Half: Seasons 1-4
One on One: Seasons 1-5
Leaving 10/31/23
Cliffhanger
Collateral
Coming to America
Ferris Bueller's Day Off
Girl, Interrupted
Hey Arnold! The Jungle Movie
Into the Badlands: Seasons 1-3
LEGENDS OF THE HIDDEN TEMPLE
Mile 22
No Strings Attached
Pride & Prejudice
Reservoir Dogs
Steel Magnolias
Tagged: Seasons 1-3
Terminator Genisys
The Pink Panther
The Pink Panther 2
The Thundermans: Seasons 1-2
Victorious: Seasons 1-2