Is Need For Speed 2 Happening Or Has The Video Game Movie Been Impounded?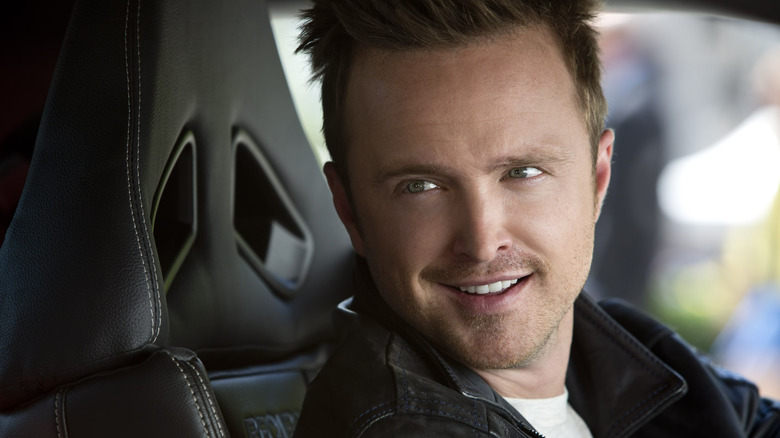 DreamWorks Pictures
"Need for Speed" tends to get unceremoniously left out of the conversation about video game movies. Released in 2014, the film debuted at the height of Aaron Paul's post-"Breaking Bad" fame. Paul stars as Tobey Marshall, a former race car driver turned working-class mechanic from New York whose friend is killed by Tobey's wealthy rival Dino Brewster (Dominic Cooper) during an illegal street race — a crime that Tobey is wrongly arrested and convicted for. Upon his release from prison, Tobey sets out to defeat Dino in a San Francisco race. However, for reasons that are too complicated to get into here, he must do so by first driving across the country in a rare Mustang he helped restore in less than 48 hours. Also, Imogen Poots is riding shotgun with him.
"Need for Speed" plays like a gritty crime-thriller in the vein of the first "Fast & Furious" film but with sudden outbursts of flippant comedy and ridiculous action sequences that are more on the level with the most recent "Fast & Furious" sequels (especially "Fast X"). It's a film where Paul does a cheeky impersonation of Vin Diesel's grumble-growl acting while Poots operates in full adorkable mode, with Scott Mescudi and Rami Malek co-starring as the comic relief members of Tobey's crew. There's also a scene where the film slams on the brakes to devote nearly four minutes to showing Malek quitting his job to go assist his friends by stripping butt-naked at his workplace.
That is all to say, you are either on the same loopy wavelength as "Need for Speed" or you are not. Enough people saw the film to make it a proper success at the box office, but what about a sequel? It's extremely unlikely at this stage, and here's why.
The shifting landscape of video game films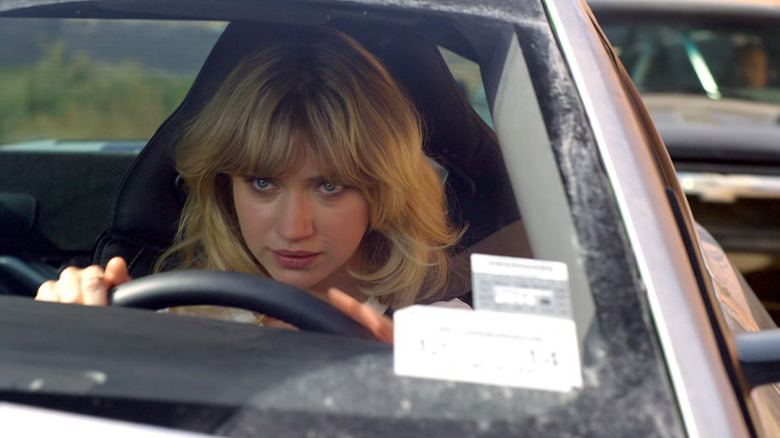 DreamWorks Pictures
Video game films were in a liminal state when "Need for Speed" came out. Nobody had really cracked the code of how to make them consistently successful at the box office, so you could pretty much do whatever you wanted with them (and, boy, did some filmmakers ever). That was doubly the case with the "Need for Speed" video games. What little narrative they have entails competing in illegal street races without getting caught by, to quote Dr. Teeth, the "man with the badge, the police, the cops, the fuzz, the P-I-..." With the "Fast & Furious" series having evolved its heroes from law-breaking gearheads to unconventional government operatives by that point, there was a vacancy for "Need to Speed" to fill in the street-racing crime thriller department.
Following its release, films like "Need for Speed" became the odd ones out among video game movies. This new era of adaptations was all about fidelity, with films like "Warcraft" and the Alicia Vikander-led "Tomb Raider" lifting images wholesale from the video games they were based on while also serving as relatively faithful origin stories. Similarly, not long after Paul W.S. Anderson and Milla Jovovich wrapped up their run on the "Resident Evil" franchise, the films were rebooted with "Resident Evil: Welcome to Raccoon City," a horror-survival adventure that has more in common with the original games. That trend has only picked up speed in 2023, with "The Super Mario Bros. Movie" becoming a billion-dollar hit. In this day and age, there's no longer a place for an idiosyncratic video game film like "Need for Speed."
Hollywood's relationship with China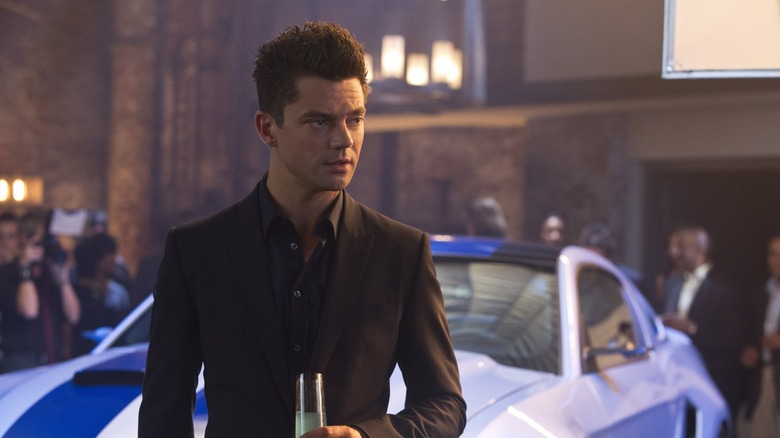 DreamWorks Pictures
There were a number of factors that allowed "Need to Speed" to overcome its not-so-glowing reception on its way to profitability. The film raced into theaters in mid-March 2014, a time in which competition for action films was noticeably slim. There was also the film's $66 million price tag, a modest sum compared to those for the "Fast & Furious" sequels (which had started to cost two to three times as much by then). In the end, "Need for Speed" had probably covered its costs and then some by bringing in $194 million, even without accounting for home market sales.
A "Need for Speed" sequel was eventually announced in April 2015 as a joint venture between the China Movie Channel, Jiaflix and 1905 Pictures, and Electronic Arts. This was largely motivated by the first movie's performance in China. As The Hollywood Reporter noted at the time, "Need for Speed" grossed $65 million at the country's box office. This is also why the plan was to shoot "Need for Speed 2" in China while including Chinese creatives and other elements that were completely absent from the original film. Since then, though, there's been no reported progress.
You can blame changes in the global market. Post-COVID-19 lockdowns, Hollywood has begun to focus less on the Chinese box office as more and more of its tentpoles disappoint there (recent exceptions include "Fast X" and "Meg 2: The Trench," the latter of which was actually a co-production with China Media Capital). That's a big shift from the state of things around the time the "Need for Speed" sequel was announced, and "Warcraft" grossed nearly half of its total box office haul in China. Tellingly, the rumored "Warcraft" sequel, like "Need for Speed 2," has since vanished in the wind.