'Warcraft' Is The Most Successful Video Game Movie Of All Time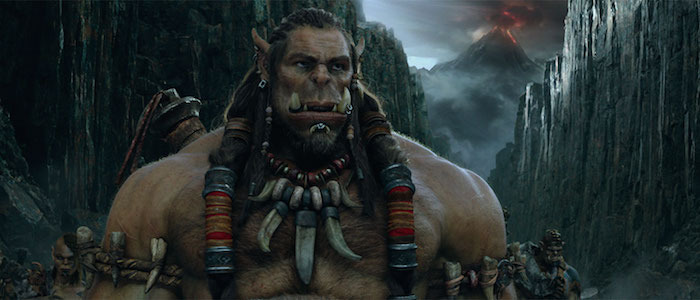 If you live in the U.S., you might reasonably have assumed that Duncan Jones' Warcraft was an epic flop. After all, it's scraped together a paltry $37 million in its first two weekends playing at home — a mere fraction of the $160 million it cost to make. But you'd be wrong. In truth, not only is Warcraft a hit, it's actually the most successful video game movie of all time. And we have all the other countries to thank (or blame) for that. 
It's true that Warcraft's numbers are dismal in the U.S. It opened last weekend to $24 million, and made just $6.5 million this past weekend. That's a 73% drop — the third largest for any film playing in over 3,000 theaters, behind Friday the 13th and Fifty Shades of Grey (both of which had much better first weekends than Warcraft did) and on par with Doom. Critics haven't exactly been kind either. Warcraft's Rotten Tomatoes and Metacritic scores are both hovering around 30%.
Outside the U.S., however, it's an entirely different story. In all, Warcraft has earned $377 million. $339 million of that is from outside the U.S., and over $200 million of that is from China alone. Which means that 90% of Warcraft's total gross is coming from abroad. This is far from the first film to succeed overseas after flopping at home, but that 90/10 split is extreme. For comparison, even Pacific Rim — another recent illustration of the power of the Chinese box office – earned just 75% of its gross outside the U.S.
All of this means a Warcraft sequel is not only possible but likely. Although Universal and Legendary haven't announced anything official yet, the ending of Warcraft was pretty clearly written with a potential follow-up in mind, and Jones has told fans he'd "love" to direct a follow-up if the opportunity arises.
if it becomes an option, I'd love to.

— Duncan Jones (@ManMadeMoon) June 19, 2016
It's not entirely surprising that Warcraft has performed better outside the U.S. The video game is huge in China, and Legendary (which is now owned by the Chinese conglomerate Wanda Group) made special efforts to appeal to the Chinese market. And the country's power is only growing. Analysts estimate that China could surpass North America as the biggest movie market in the world by the end of 2017. Warcraft's success story might seem like an anomaly today. But it seems very possible that in another few years, we'll realize it was the start of a new normal.