Cool Stuff: Enjoy Ted Lasso's Biscuits From Mackenzie Limited, But Don't You Dare Have Tea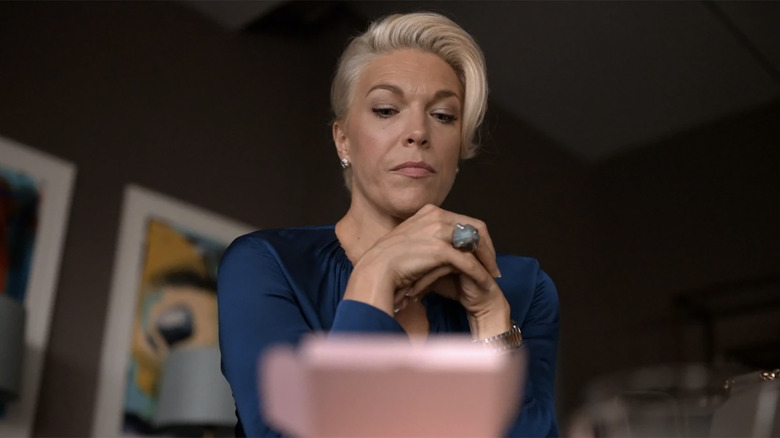 Apple TV+
There's a lot to love about "Ted Lasso," both the Apple TV+ series and the charming football coach who is never short on homegrown phrases, pop culture references, insightful similes, and meaningful metaphors. Yes, even if season 3 was a bit of a misstep, we still love the guy. But perhaps one of the most delightful things Ted Lasso (Jason Sudeikis) did upon his arrival at AFC Richmond was delivering tasty biscuits to his new boss, team owner Rebecca Welton (Hannah Waddingham), every single morning. Even more wonderful was that the inexperienced coach actually made the biscuits himself and carefully placed them in a cute pink box. Rebecca made those biscuits look absolutely delicious, and now you can enjoy them for yourself. 
Mackenzie Limited, a division of the Chesapeake Fine Food Group, a private female-owned business focusing only on direct-to-consumer prepared gourmet foods, has teamed up with Apple TV+ to deliver official "Ted Lasso" biscuits, and yes, they also come in a pink box. As we all know about biscuits from Ted Lasso himself, "They can bring people together, they can make you feel better, and they can even help you win a football game." Find out how to get your hands on the official "Ted Lasso" biscuits below. 
'Biscuits are like life'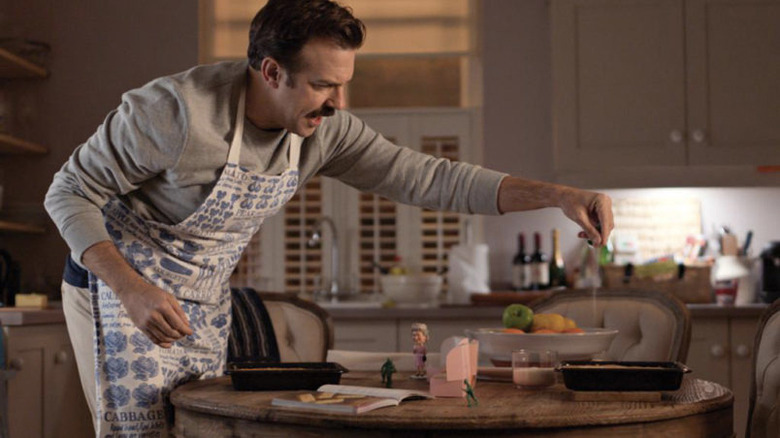 Apple TV+
Here's what Mackenzie Limited has to say about their "Ted Lasso" biscuits:
"These authentic English biscuits are a touch salty, a touch sweet, and always buttery and rich. One bite of these 'Ted Lasso' shortbread cookies with their signature crumbly texture and you'll realize why Ted believed in the power of biscuits."
Mackenzie Limited actually sent over a box of their "Ted Lasso Biscuits with the Boss," and I can confirm they are quite crumbly and just the right mix of buttery and sweet without overdoing it. Below are my own images of the biscuits, to give you an idea of the reality compared to the professional publicity images from their website. 
Don't expect to be blown away, because shortbread cookies aren't necessarily meant to be a life-changing cookie, but they are a simple treat that would pair nicely with some milk or coffee. But in honor of Ted Lasso himself, we certainly cannot recommend having them with tea. Why would you want to ruin these scrumptious biscuits with brown, garbage water? No thanks! (In all seriousness, I like a good cup of tea with sugar and milk. Sorry, Ted.)
Each box of "Ted Lasso" biscuits comes with 10 large shortbread cookies, and you place an order with one, two, or three boxes. However, be warned, they're a bit pricey. A single box costs $29.95, but you get each box cheaper if you buy more, because two boxes are $49.95, and three boxes are $69.95. The good news is that standard shipping is free, and they would make a great gift for the "Ted Lasso" fan in your life. If you're feeling bold, you can always try to make them yourself too.