MoviePass Is Officially Back – Here's How Much It'll Cost You And What To Expect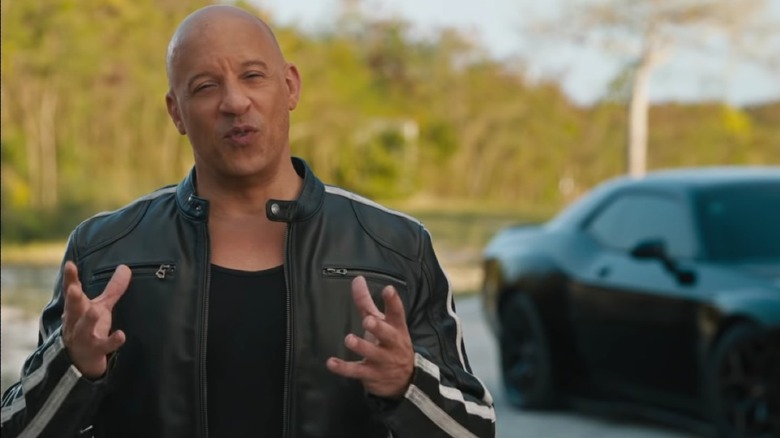 Universal Pictures
MoviePass is officially back. No, it's not the summer of 2017. It is, in fact, 2023 and the movie ticket subscription service has returned from the dead after crashing and burning in spectacular fashion several years ago. Now, as the industry has — slowly but surely — recovered from the pandemic, the company has returned after a seemingly successful several-months-long beta test. So, moviegoers who wish to give this thing a test run over Memorial Day weekend can do precisely that.
5.25.23 pic.twitter.com/b2Ni8x2PIn

— MoviePass (@MoviePass) May 19, 2023
The public rollout was teased on social media several says ago and now it's been made official. Anyone can subscribe to the new MoviePass, but it will be structured very differently than the $10 per month all-you-can-movie price that made the service famous in the first place. Plans will start at $10, but there are four tiers and none of them are unlimited. We'll get into the details here in a moment. Stacy Spikes, MoviePass Co-Founder and CEO, had this to say in a statement:
"By opening up MoviePass to film lovers nationwide, we are expanding our support of the movie theater industry by helping drive traffic to all theaters during the critical summer season. Our newly designed service offers our members greater choice and flexibility for how they use their monthly credits, while continuing to encourage them to watch movies in theaters."
According to a press release, MoviePass will be available at some 4,000 theaters. Users can see what theaters are near them using the app and what showtimes for which movies are currently available.
The new MoviePass has arrived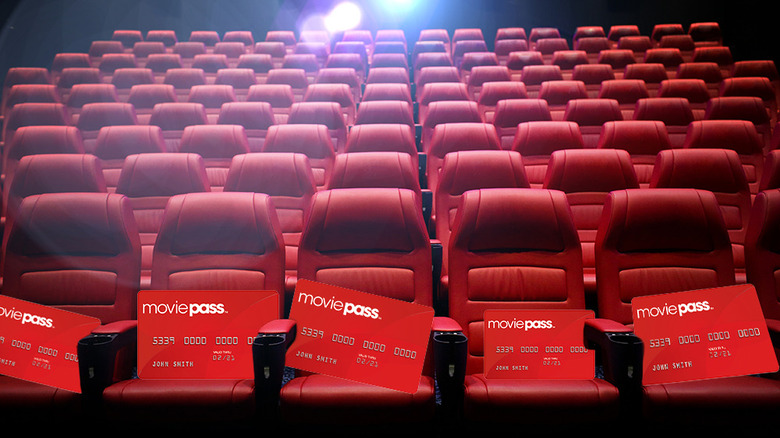 MoviePass Facebook
The new MoviePass works on a credit system and there are four different subscription tiers: Basic ($10 per month/34 credits), Standard ($20 per month/72 credits), Premium ($30 per month/113 credits), and Pro ($40 per month/640 credits). Basically, seeing a movie at a given theater, at a given time, will cost a certain number of credits. More desirable times cost more credits and the amount of credits needed fluctuates. The Basic plan users can, as a result, expect to be able to see between one and three movies per month, depending on the cost per movie.
Unused credits will roll over into the new month, with a user able to stack up a maximum of two months' worth of credits. Plans are also more expensive in certain cities, such as New York City. Subscribers will be sent a card in the mail, which they will use to pay for the ticket at the theater. Certain theaters allow for online reservations through the app though.
As previous users of the service will surely recall, things started out nice as MoviePass offered a remarkably cheap way to see lots of movies. Unfortunately, that business model was also remarkably unsustainable. The service ran into numerous issues, the stock plummeted, and things came to a grinding halt in 2019. Since then, other theater chains have started their own subscription services, including AMC Stubbs A-List and the Alamo Season Pass at the Alamo Drafthouse. MoviePass now has competition, but those services also proved that a sustainable model is possible.
Will things actually work this time around? The jury is still out. This could prove to be helpful in getting the box office back to pre-pandemic levels. Then again, lots of previous subscribers may have understandable trust issues. We'll see how it goes in the coming weeks.
Those interested can subscribe at MoviePass.com.