John Wick Director Thinks There Should Be An Oscar For Stunts, And He's Right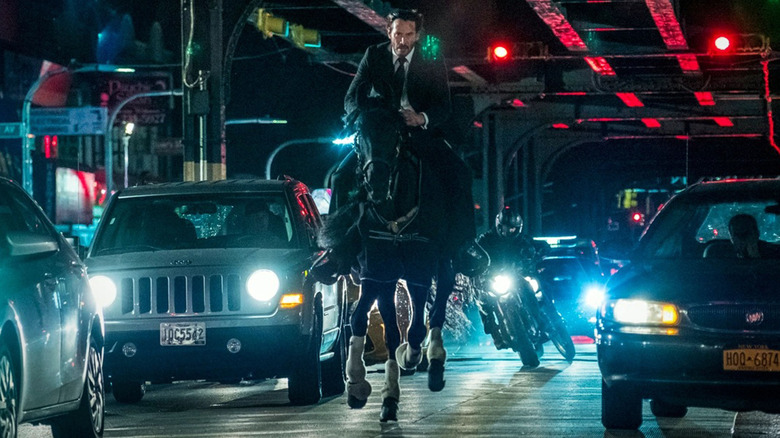 Lionsgate
While Keanu Reeves' John Wick faces off against the High Table this weekend, franchise filmmaker and veteran stunt performer Chad Stahelski is facing off against an awards system that still doesn't recognize stunt work nearly a century into its existence. In an interview with Deadline, Stahelski was asked to "make the case" for the Oscars to "reconsider" adding a stunts category, a question that garnered an appropriately strong response from the filmmaker.
"What makes you think they've ever really considered it?" Stahelski responded, referencing the Academy of Motion Picture Arts and Sciences. "Have you ever talked to anyone in the Academy about it, or talked to anyone in the stunt world who has talked to the Academy about this?" The director and stunt performer then shared what he sees as "the fundamental problem" in the conversation about awarding stunts in the same way the Oscars award sound, editing, costuming, and so many other facets of filmmaking. As he puts it: "the problem is no one's having the conversation."
Stahelski wants a sit-down between the Academy and stunt professionals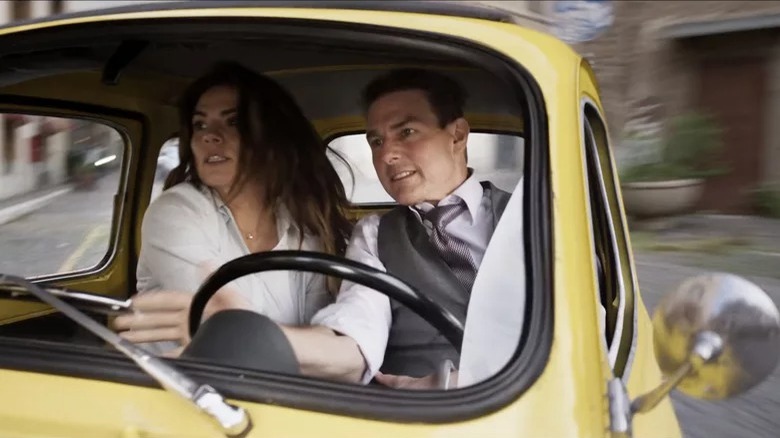 Paramount
Stahelski says that if he were to speak with the Academy, he doesn't think he'd find "a single person" who believes stunts shouldn't be part of the awards season conversation. Rather, as he puts it, "I just think we haven't had the talk." The director explains some of the details that would need to be ironed out for a stunt category to work, describing scenes in "John Wick 4" that feature falls and car accidents. The question, he reasons, is what exactly would be rewarded. 
"So are you giving the award for best stunt or best stunt sequence, or best stunt constant?" Stahelski asks. His criticisms here are far from a case of backseat driving; the filmmaker actually goes on to offer up his time in order to help shape the category himself, along with others in the stunt industry. He continues:
"The stunt guys don't know the answer. And I guarantee you the Academy doesn't either. But I have faith that if all the smart people at the Academy and all our smart people sit down at a table, we can figure it out and make it happen. So I'm asking you to throw down the gauntlet to help make it happen. I am happy to be a representative for the stunt community among other great people in it, to sit down with the Academy and go, 'Okay, we're all on the same page. How do we do this? Let's figure it out together.'"
Over three decades of fighting for recognition
The "you" in question here seems to be directed at Deadline as well as, perhaps, other outlets that could help shape the conversation about the award-worthiness of stunts. While /Film has been beating the stunt awards drum for years now, I'm happy to take up that mantle and say, for the record, that Stahelski is right here. While there has definitely been some conversation about a stunt category in the past, with filmmakers like Christopher McQuarrie making the case for its addition and stunt performers even protesting for the category's inclusion in 2005 and again in 2016, the Academy itself always seems to have other things on its mind.
In an interview with Today during the 2005 protests, stunt coordinator Jack Gill is cited as having pushed for the category since way back in 1991. "Everyone believes we should have a category except the board of governors," he told the outlet at the time. Meanwhile, then-Academy president Frank Pierson said that no new categories were being considered, explaining in a statement that the group is "trying to find ways to reduce the numbers of statuettes given out." 
According to an Academy press release, the idea of a stunt category was also floated in 1999, when a proposal for a stunt coordination award was flatly rejected in the same sentence as proposals for casting and title sequence recognition. At the time, the release indicates that the Academy was more concerned with creating an animation category, which it did by 2002.
'It's time'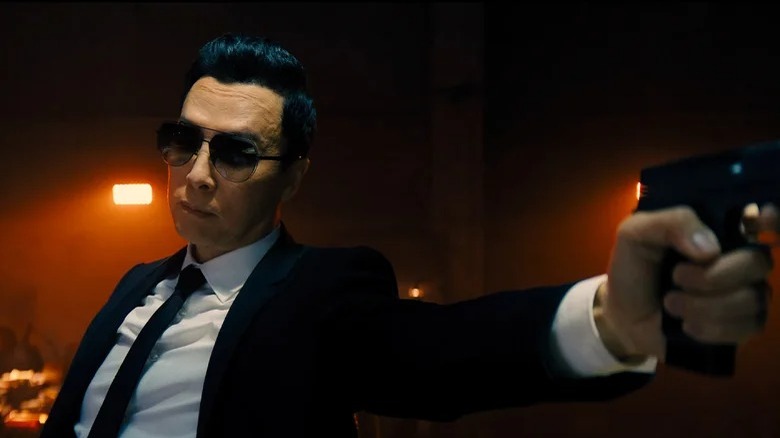 Lionsgate
Conversations about a stunt coordination award have been happening for years, but they seem to be mostly one-sided. With decades of requests for stunt workers' inclusion ignored, Stahelski's proposal that the Academy meet with him and his peers certainly feels like, as he says, a gauntlet being thrown. I hope it's a challenge the AMPAS will accept.
As for the case for stunts' inclusion? Well, that's something Stahelski explains succinctly to Deadline. "There's not a single arguable reason not to have stunts in the Academy Awards," he says. "No one's gonna deny that we are at least equal to every other department. We're part of every film, as much part of Hollywood lore as music, costumes, technical achievements, directing, or cinematography."
Stahelski's conversation also raises a few potential obstacles to stunts' inclusion in the Oscars, all of which seem navigable. Stunt teams would have to pick a representative to win the award, a problem countless other film departments already solve each year. The award might also shatter the illusion that big-name actors perform their own stunts, Deadline points out. The category rejection in 2005 also indicates that at some points in the past, the Academy may have viewed this as a time or resource issue. Blanket rejections of any new category seem to me to be a response to perpetual worries about the telecast's bloated runtime.
But one category won't push the Oscars over into unwatchable territory, and the Academy's recognition of stunts may even make the telecasts more exciting. "I think we'd add a little something to the Oscars," Stahelski says. "It's a legitimate win-win situation." While he acknowledges that great stunt actors don't work with prizes in mind, he acknowledges that the recognition would be nice. "It's time," Stahelski says plainly. We couldn't agree more.