The End Of The Mondo Poster Is The The End Of An Era For Movie Fans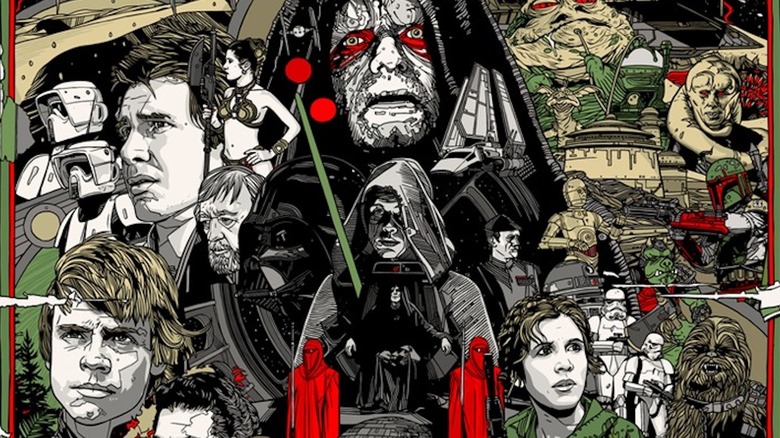 Mondo
Mondo, the greatest boutique pop culture poster company of all time, is dead.
Or rather, it's on the verge of death. A new report from The Wrap says that Funko, the new-ish corporate overlords of the once omnipresent, Austin-based collectibles company, has shut down Mondo's poster division and fired the majority of the staff, including the company's co-founders. And while we don't know what that means for their toy and vinyl divisions, this is a real "Indiana Jones and the Temple of Doom"-type situation. Even if the body is still alive, the heart has been ripped out. (Meanwhile, io9 reports that while Mondo's original founders were laid off, poster production could continue under new leadership.)
But the sad truth is that Mondo has been struggling for years, often against a landscape it helped create and define. There was a time when Mondo produced the coolest pop culture art in the world. It was vital. The latest Mondo poster was the sought-after item for movie fans wanting to put something cool and limited on their wall. They built a world where artists could run wild with original art based on new releases and classics alike. And then they got lost in it.
Who killed Mondo? Funko, for sure. But Mondo also killed Mondo: it built a stable of artists so powerful, and a poster landscape so deep, that their decline can't help but feel inevitable.
Writing on the wall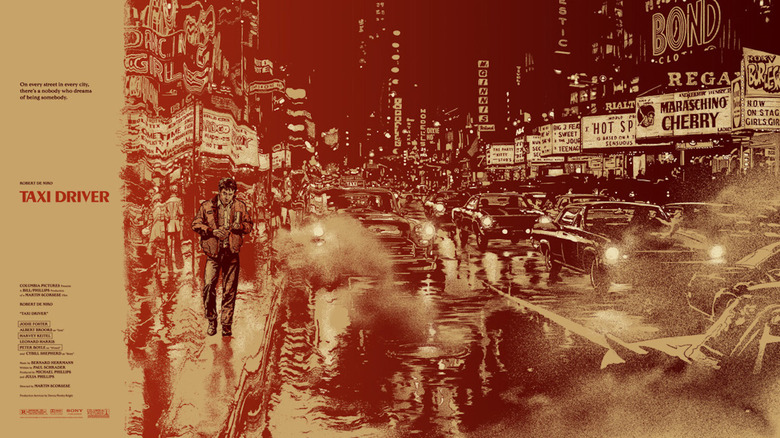 Mondo
Living in Austin, Texas, I saw the rise of Mondo firsthand. What began as a tiny store in the corner of the Alamo Drafthouse Ritz movie theater downtown blossomed into something substantial and unmissable. Screenings were accompanied by one-of-a-kind posters. The Mondo Gallery opened to showcase carefully curated art shows. MondoCon brought dozens of artists and countless fans together to shop, share, attend screenings, and participate in valuable panels. If you were a movie fan, and especially a movie fan in Austin, you had Mondo on your walls. It was the rule. You paid a premium because that screen print was one of only a few in existence. Hanging it on your wall meant something.
Even now, my home is largely Mondo posters collected during the company's heyday, back when everyone shared tips on how to game the online store to snag a limited release, back when I would line up hours early for a screening of "The Adventures of Buckaroo Banzai Across the Eighth Dimension" because Phantom City Creative had a new poster for the movie and I didn't just want it — I needed it.
To say the cult of Mondo was strong would be an understatement. For an entire generation of movie fans, they defined what pop culture art was and could be. I will never regret buying those posters, waiting in those lines, and yes, occasionally buying a poster off eBay for a marked-up price.
That said, the writing has been on the wall for a little while now.
An institution of cool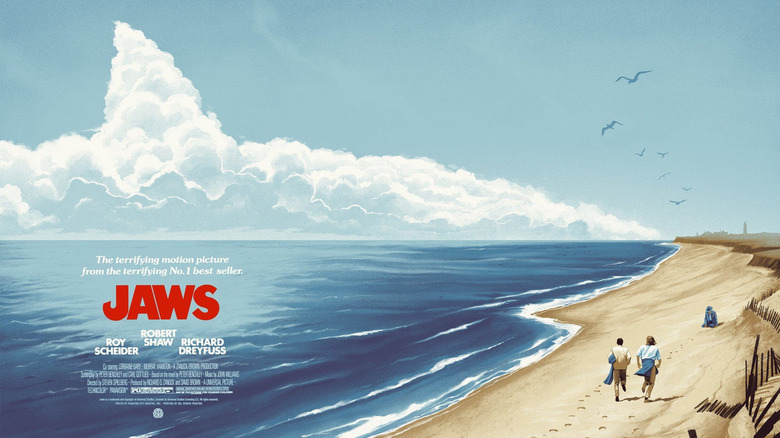 Mondo
When Mondo was at its most powerful, when you couldn't open the internet without stumbling over news of their latest poster release or someone complaining about not snagging that latest poster release, its artist line-up was the Avengers of pop culture art. Olly Moss, Ken Taylor, Aaron Horkey, Tyler Stout, Jason Edmiston, Martin Ansin, Scott Campbell, and countless other brilliant minds were regularly releasing new posters through the brand. It was a treasure trove.
But with success comes imitation, and the years following Mondo's explosion on the art world scene saw the rise of competition: Gallery1988, Bottleneck Gallery, and even independent platforms like Etsy gave fans of poster art other avenues to explore, other places to spend their money. Suddenly, you started to see "Mondo artists" pop up with other companies. You started to see others release their work straight to fans right through their own websites.
Mondo defined "cool posters" with such ferocity that the entire landscape shifted to match it, and eventually overwhelm it. Mondo set the standard, and then everyone else rose to the same level, and started to outmaneuver it. Mondo shed numerous key creative personnel over the years, but the sale to Funko really sealed the deal. Nothing is less cool than a Funko Pop, and Mondo's days as an institution of cool were surely numbered.
Mondo rides immortal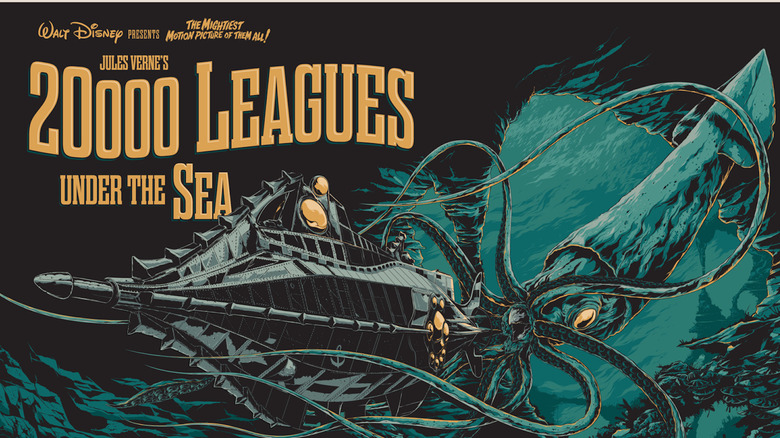 Mondo
I have only fond memories of Mondo. The company's art covers my walls. I made so many friends at MondoCons. In retrospect, those claustrophobic gallery openings were worth the trouble. But the truth is that I haven't bought a poster from Mondo in years. It's been a long time since I've seen a Mondo poster and thought "I must own this," even as I have steadily acquired art from other sources.
The end of the Mondo poster is a true end-of-an-era moment. Even if Mondo keeps on creating specialty vinyl releases and toys, this feels like a gutting. And while it's painful, it's not exactly surprising. Mondo's downfall has been a slow-motion affair, even as it leaves behind a legacy that remains unmatched. Virtually every single company and artist creating pop culture art right now owes some kind of debt to how Mondo transformed their world. In death, or something approximating it, Mondo rides immortal.