Air Review: Ben Affleck Gives Nike And Air Jordan The Moneyball Treatment [SXSW 2023]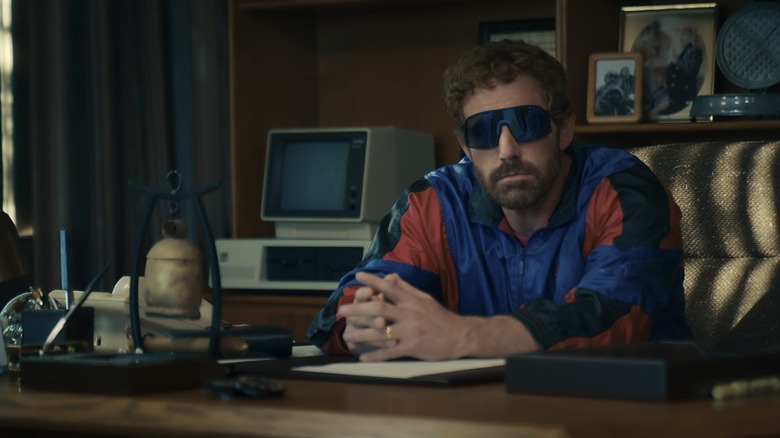 Prime Video
Ben Affleck has been a mainstay of the screen for three decades, dating back to his days in "Dazed and Confused," all the way up through his recent acclaimed turns in films like "The Last Duel." But while Affleck has continued to work as an actor very consistently, it has been a full seven years since he stepped behind the camera to direct a film in the form of 2016's unfortunate flop "Live by Night." At long last though, Affleck is back with his latest directorial effort "Air," which tells the story of how Nike created its legendary Air Jordan line of shoes around Michael Jordan, aka the greatest basketball player in the history of the game. To put it simply, having Affleck back behind the camera is welcome.
The film, which I caught at SXSW where its world premiere was held, does not necessarily focus on Michael Jordan, even though he does indeed have a presence in the film. But as he is a mythical figure, Affleck opts to focus on the other players involved in this game-changing deal, led by his friend and frequent collaborator Matt Damon as Sonny Vaccaro, the man who was at the center of this whole thing.
We are dropped right in the heart of the '80s as the movie takes place in 1984 and focuses on a fledgling basketball division at Nike that is desperate for answers. In that desperation, Vaccaro has the bold idea to target Jordan, set to be a rookie in the NBA, and build an entire shoe line around him — a single, untested player. Naturally, this is met with resistance and there are many hoops to jump through on the road to making history.
An atypical sports drama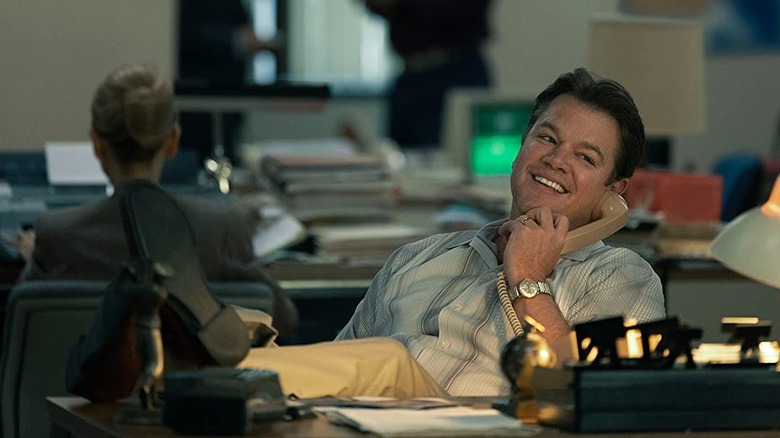 Prime Video
Affleck has made several great films in his career, from the pulse-pounding heist flick "The Town" to his Best Picture winner "Argo." Yet, what's most interesting about "Air" is that it is, on the surface, just a movie where a bunch of guys talk on the phone or talk in an office building while trying to make a big deal happen. There's not a lot of action in the cinematic sense, nor is there something as dramatic as a kidnapping like we had in "Gone Baby Gone." Instead, what we're left with is a sports story that isn't really about the sport in question (in this case basketball) and is, instead, about the people behind the scenes of one very specific element of the game.
That being the case, Affleck doesn't have the benefit of getting to infuse the film with actual on-the-court drama to beef things up. It's a performance-driven, human piece of filmmaking that lives or dies by the words on the page and the people saying those words. Fortunately, the script by Alex Convery is a compelling one and the ensemble cast is stacked in this movie's favor, almost ridiculously so. Damon is at his quiet, charming best here, while Viola Davis, perhaps the finest actor walking the planet, lends her talents for a wildly important supporting role as Deloris Jordan, Michael Jordan's Mom.
That's just the tip of the iceberg, as we also get great performances from the likes of Jason Bateman, Chris Messina, and, rather refreshingly, Chris Tucker. Not to mention that Affleck himself is a great deal of fun as Nike founder Phil Knight. In any case, an A-list cast makes a movie ostensibly about a shoe deal play like gangbusters. It is a true crowd-pleaser without much of anything flashy to disguise the cracks in the pavement.
Welcome back, Mr. Affleck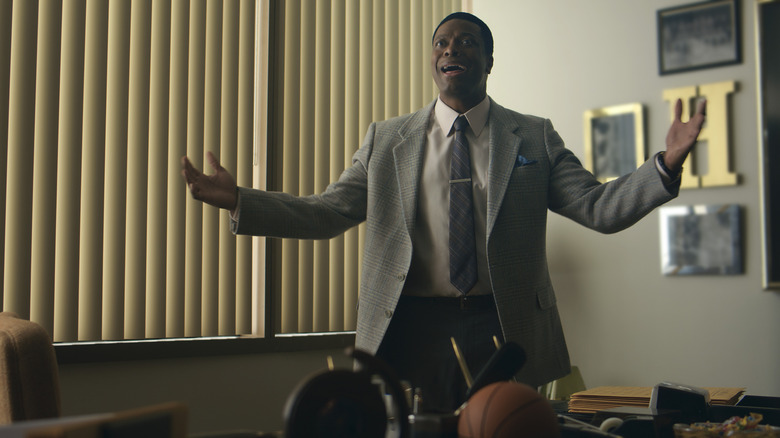 Prime Video
The story of how this deal came about is quite compelling, even for those who aren't basketball fans, and that gives us more to chew on than just great performers doing their thing. Much like "Moneyball" was a great movie about baseball that even people who don't give a damn about baseball can latch onto, "Air" is a movie about basketball (sort of) that just about anyone can find a way into.
I'm not certain if this movie is going to be able to win Best Picture like "Argo" did. I'm not really sure if this is going to make its way into the pantheon of great sports movies in the way that "The Town" has earned its place as one of our all-time great heist movies. I do know this much though: it feels damn good to have Affleck back behind the camera. It feels good having someone who cares this much about making adult-oriented, non-franchise, crowd-pleasing movies doing so again with theaters in mind. I grant you, it's not going to offer the thrills of your average popcorn blockbuster, but damned if it doesn't do what it sets out to do quite well.
Is it slavish to the truth of what actually happened? No, but who cares? The movie is painting a picture of what happened in a way that balances fact and fiction for the sake of entertainment. That's what movies like this can and should do. "Air" is a kind of simple movie and, for some, that might count as a knock. I can't say I fall into that camp personally but it's worth saying. At the end of the day, it's an earnest, good movie looking at a very specific part of this mythical figure's story. It's a story that deserved telling, and this was the right guy to tell that story.
/Film Rating: 8 out of 10