Daisy Edgar-Jones Joins Twisters, Which May No Longer Be A Twister Sequel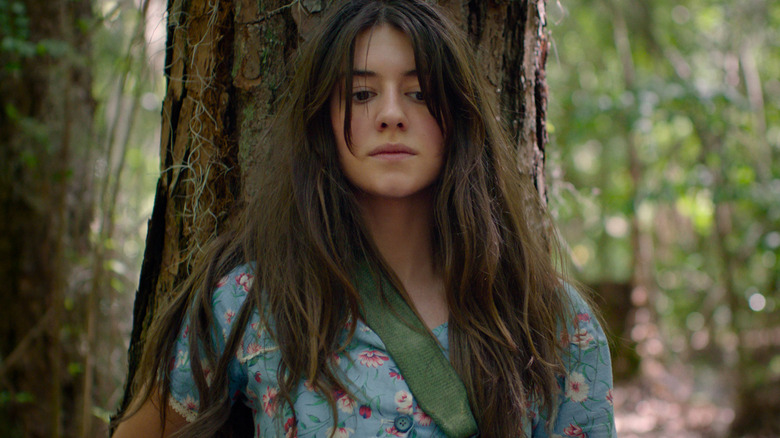 Sony Pictures Releasing
Here's a twist (hey-oh!): Universal Pictures and Amblin Entertainment's "Twisters" might not be a sequel to "Twister" after all. According to The Hollywood Reporter, the upcoming film — which was previously said to be a follow-up to director Jan de Bont's storm-chasing 1996 blockbuster — is now being described by studio executives as "a new chapter." Not only that, it might even be a full-blown reboot of the "Twister" franchise, with the outlet stating, "The new story is not a sequel nor does it plan on bringing back old characters."
"Twister" famously cast Helen Hunt and the late, great Bill Paxton as a pair of married storm chasers on the verge of divorcing when they reunite in the middle of an extreme storm outbreak, in the hopes of deploying their experimental tornado research device (which they've dubbed "Dorothy," natch). While it was previously believed Hunt might reprise her role as Dr. Jo Harding for "Twisters," Deadline's Justin Kroll stated on Twitter that Universal and Amblin are going with a take "that doesn't include her." Instead, Daisy Edgar-Jones is in talks to star as a character who, by the sound of it, will have no direct connection to Jo or anyone else in de Bont's movie.
Edgar-Jones is headed for the Suck Zone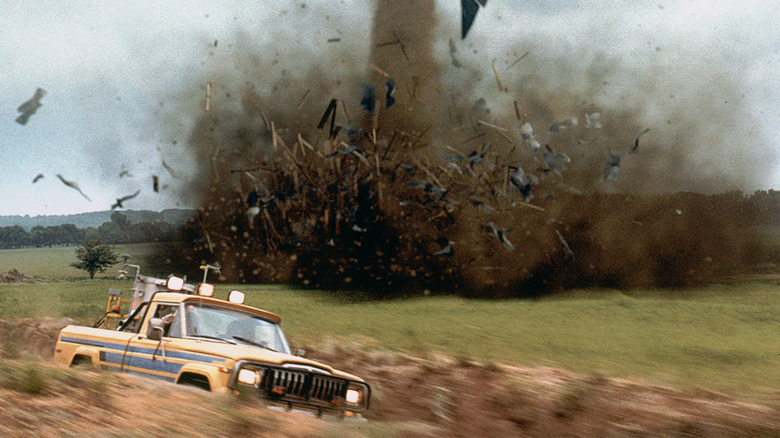 Amblin
Daisy Edgar-Jones is coming off starring in last year's lucrative mid-budget hit "Where the Crawdads Sing," having previously starred in Hulu's "Under the Banner of Heaven" and shared the screen with "Aftersun" and future "Gladiator 2" lead Paul Mescal in the acclaimed miniseries "Normal People." Per THR, Edgar-Jones (assuming she closes her deal) will star in "Twisters" as "a former storm chaser who, after surviving a disastrous tornado encounter, now works a desk job. However, she will soon be forced to, you guessed it, go out into the breach once more."
Besides grossing nearly half a billion dollars, "Twister" received a well-earned pair of Oscar nominations for its CGI effects and sound design, both of which were pretty spectacular for their time (and probably hold up pretty well to this day). It's also a movie chock-full of renowned character actors, including Cary Elwes, Jeremy Davies, and Connor Roy himself, "Succession" veteran Alan Ruck. "Tár" director Todd Field also co-stars as a member of Jo's storm-chaser team, along with the late Oscar-winner Philip Seymour Hoffman as the crew's (still capable) class clown and "Suck Zone" expert, Dusty.
So far, though, "Twisters" is actually fairly even-matched with "Twister," when it comes to the pedigree of talent involved. The film is being helmed by celebrated "Minari" filmmaker Lee Isaac Chung (fresh off directing an intriguingly unconventional episode of "The Mandalorian" with "The Convert") from a script by "The Revenant" and "The Midnight Sky" scribe Mark L. Smith. Could this prove to be the next great reboot we never anticipated? We shall find out when "Twisters" whirls into theaters on July 19, 2024.