The Best New Blu-Ray Releases: Inland Empire, M3GAN, Babylon, And More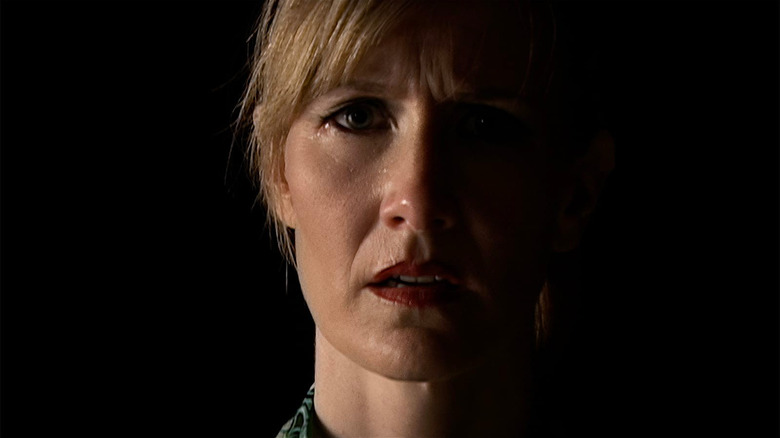 518 Media
Welcome back again to our ongoing Blu-ray release column! As always, I've gathered up some of the best new Blu-ray releases for you in one handy place. Here you'll learn if something is worth actually picking up on physical media — or if you can just skip a title and wait for it to show up on streaming. But I can't stress enough how important physical media is, folks! Streaming titles vanish — physical media is forever. Unless your house burns down or something like that, in which case you've got other, bigger problems to deal with. 
Inland Empire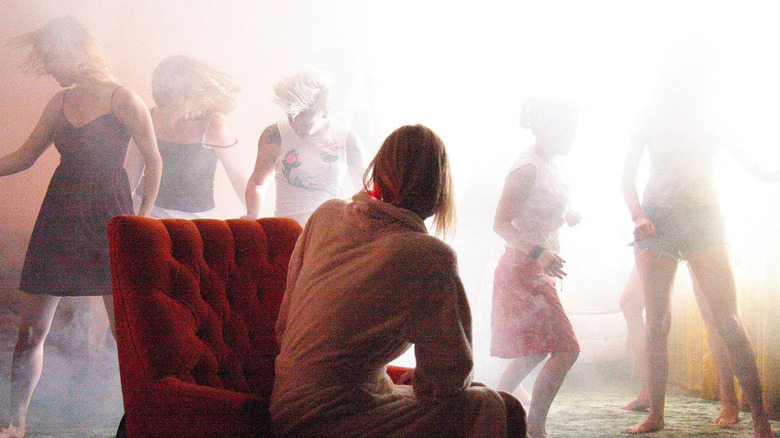 518 Media
Unless you're a silly goose who counts "Twin Peaks: The Return" as a movie, "Inland Empire" is, as of this writing, the last film David Lynch directed. There will always be hope that Lynch will return with a new movie, but as of now that doesn't seem likely. Which means "Inland Empire" holds a special place in Lynch's one-of-a-kind filmography. "Weird" and "confusing" are words that get thrown around a lot when people are talking about Lynch's work, but truth be told, I've never found his work all that inaccessible. Yes, it's often strange and scary, but I can almost always figure out what's going on. That's not the case for "Inland Empire," which is a work so impenetrable that even the actors in the film don't really know what it's all about. 
Lynch's muse Laura Dern plays an actress who takes on a new film role and then promptly tumbles down into a world of surreal horror. Featuring giant anthropomorphic rabbit people, a chorus of women who dance around to "The Loco-Motion," and some special effects that are crude yet horrifying, "Inland Empire" unfolds somewhere at the intersection of fantasy and nightmare. It's Lynch's first film shot on digital, and he doesn't try to make the digital cinematography look like film — it's often grainy, and rough, and crude, which only adds to the ghoulish nature of what's unfolding on the screen. 
Special features:
New HD digital master, made from the 4K restoration supervised by director David Lynch, with 5.1 surround DTS-HD Master Audio and uncompressed stereo soundtracks, newly remastered by Lynch and original rerecording mixers Dean Hurley and Ron Eng
Two films from 2007, LYNCH (one) and LYNCH2, by blackANDwhite, the makers of David Lynch: The Art Life
New conversation between actors Laura Dern and Kyle MacLachlan
More Things That Happened, seventy-five minutes of extra scenes
Ballerina, a 2007 short film by Lynch
Reading by Lynch of excerpts from Room to Dream, his 2018 book with critic Kristine McKenna
Trailer
New English subtitle translation and English subtitles for the deaf and hard of hearing
PLUS: Excerpts from Richard A. Barney's book David Lynch: Interviews
M3GAN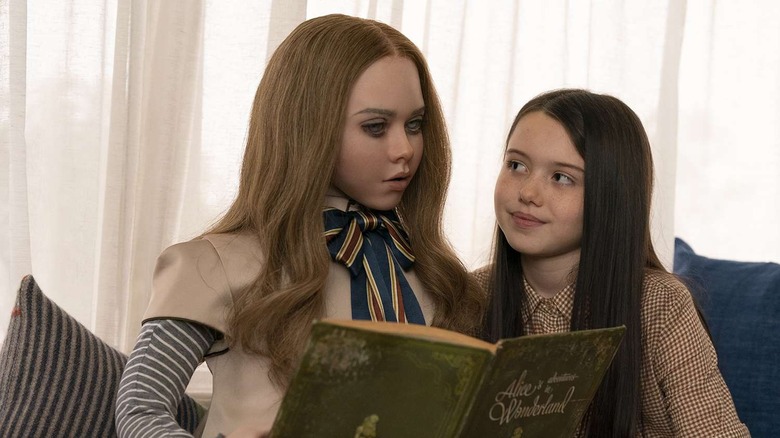 Universal
"M3GAN" was a big hit, primarily thanks to how well the movie was marketed — the killer doll at the center of the film became a meme almost immediately. I was excited for the flick, specifically because it came from writer Akela Cooper, who also penned the gloriously wild "Malignant." And sure enough, the early buzz for the film played up how crazy it all was, just like "Malignant." Then I finally saw "M3GAN" and came away ... kind of disappointed. I didn't hate the film, but it was nowhere near the wild and crazy party some folks had made it out to be. I wondered if an R-rated cut — which the film was originally created as before being edited down to PG-13 — would change that.
Now I have my answer, and the answer is ... sort of. The new Blu-ray release of "M3GAN" comes with an unrated cut, and this gives the film a bit more bit — the violence is bloodier and M3GAN drops a few F-bombs. But it's still basically the same movie — the story of a super sophisticated robot doll that starts bumping people off. And it remains, well, fine. I will continue to be rather baffled at the overwhelmingly positive reaction to this film while the superior "Malignant" was met with a lot of derision upon arrival (it has since become a cult favorite for many, thankfully). 
Special features:
A New Vision of Horror – Filmmakers and cast break down how the world of M3GAN was created, including the initial idea, through production under the leadership of director Gerard Johnstone
Bringing Life to M3GAN – See how animatronics, puppets, and actor Amie Donald helped make M3GAN as real as possible
Getting Hacked – A behind-the-scenes look at how cast and crew accomplished some of the film's complex stunts and gory deaths
Babylon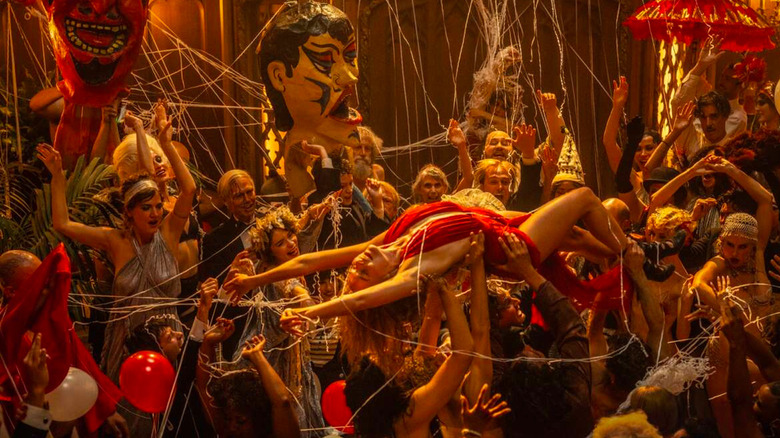 Paramount
"Babylon" flopped at the box office, and many of my critic colleagues consider it some kind of abomination. Me? I am team "Babylon." Yes, this is an overlong, super-bloated, frequently chaotic movie. But that's part of what makes it so damn interesting. Set in the days of silent movies, and beyond, "Babylon" follows several Hollywood dreamers as they either hit it big or fade from memory — or both.
Opening with a huge party that becomes an elaborate extravaganza of excess, "Babylon" only continues to get bigger and louder and more frantic. It's a sweaty, coked-up orgy of imagery, and I for one would rather have more interesting but not-quite-successful movies like this rather than most of the safe, boring junk Hollywood pumps out. Damien Chazelle might end up in director's jail for a while because of this, but if you ask me, it was worth it. 
Special features:
A Panoramic Canvas Called Babylon— The cast and crew discuss the inspiration and motivation behind the original story and development of this epic, 15 years in the making.
The Costumes of Babylon— Discover how costume design was fundamental to character development and the challenges that went into creating over 7,000 costumes for the film.
Scoring Babylon— Take a peek into Justin Hurwitz's musical process to understand the artistry behind composing an iconic score that further elevates the film.
Deleted & Extended Scenes
Rocky I-IV Film Collection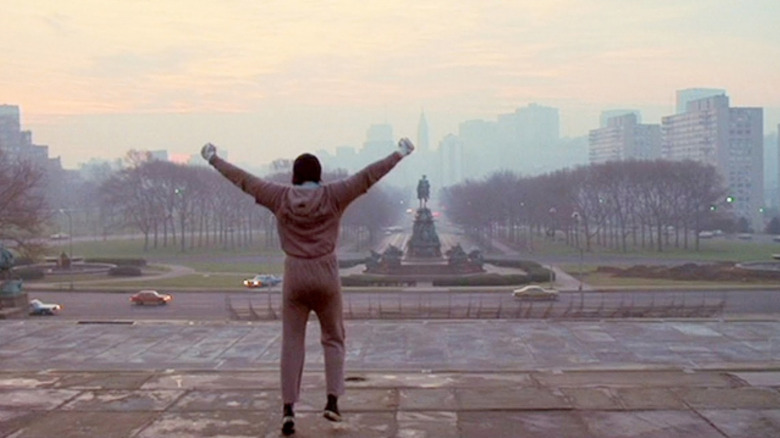 MGM
The "Rocky" franchise gets the 4K box treatment! Sort of! This is a rather odd release — it features 4K upgrades of "Rocky" through "Rocky IV" — and then stops. "Rocky V" and "Rocky Balboa" are not included here. It's as if this is a set designed to purposely drive movie collectors with OCD insane. Look, I get it — "Rocky V" is often regarded as the worst entry in the series. Even Sylvester Stallone doesn't care for it. But why not include it, and then include the surprisingly excellent "Rocky Balboa" as well? It's a real mystery.
Still, if you just want "Rocky" through "Rocky IV," this is a set worth picking up. The "Rocky" films mostly hold up — yes, the sequels grow increasingly silly. But there's still a populist thrill to be found in seeing the Italian Stallion step into the ring against his opponent. And the original film remains one of those all-time great American movies; a story of a little nobody with a big dream and the guts to go after it. How can you not root for that?
Special features:
The Ultra HD Blu-ray will include an Ultra HD Blu-ray disc with each feature film in 4K with HDR, a bonus Blu-ray disc with the documentary and a selection of pre-existing special features, and a Digital version of the feature films.
B'Twixt Now and Sunrise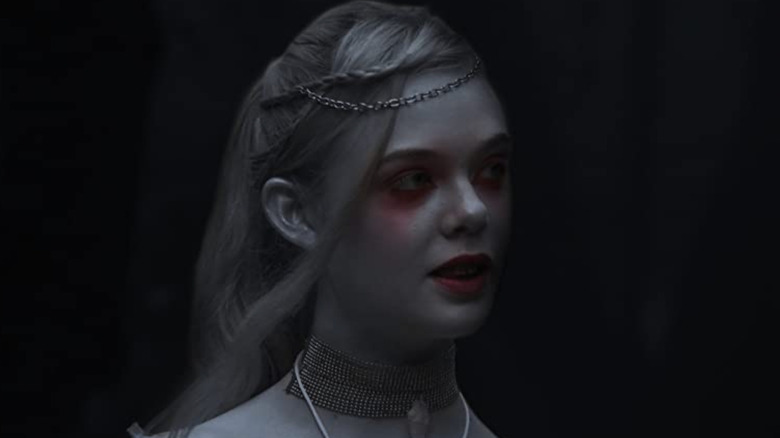 Lionsgate
The later films of Francis Ford Coppola are a mixed bag, but the legendary filmmaker deserves credit for trying different things. One of those different things was "Twixt," a 2011 flick tht saw Val Kilmer playing a hack horror writer who investigates a murder that may or may not be connected to vampires in a small town. The film was not well received and flopped, but now Coppola, as he is wont to do, has released a new cut. This cut, retitled "B'Twixt Now and Sunrise," is shorter than the previous cut, but it's a similar film for the most part. Don't expect any drastic changes.
This new cut works better than what came before, but this is still a muddled movie. At the same time, it's a fascinating entry in Coppola's career, because it sees the filmmaker directly addressing the tragic death of his son Gian-Carlo Coppola, who was killed in a boating accident. Here, Coppola more or less recreates his son's death in a flashback scene, and there's something profound about that; something I don't think any of us can properly comprehend. Coppola was clearly working through some stuff here, but that doesn't mean this is a good movie. But it is an interesting one, and that has to count for something. 
Special features:
Twixt: A Documentary by Gia Coppola
A Man Called Otto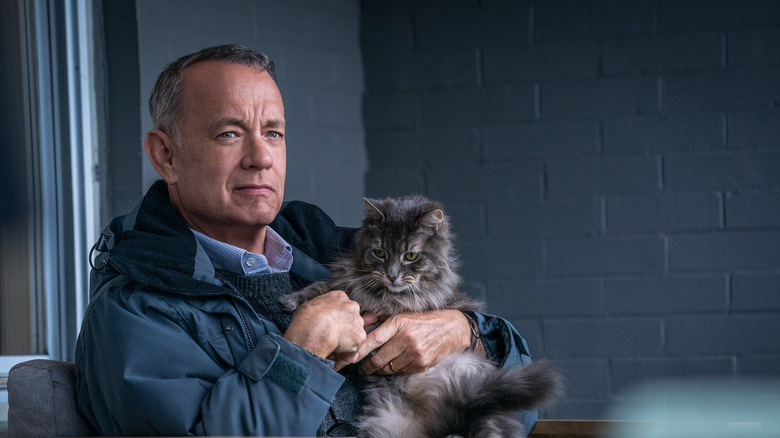 Sony
Meet Otto! He hates everyone! But wait — could his nice new neighbors suddenly thaw this man's cold heart?! What do you think? "A Man Called Otto" is a rather flat drama in which Tom Hanks plays against type as Otto, an angry, frequently nasty guy who wants everyone to leave him alone. In fact, he's ready to die by suicide. But slowly but surely, the people around Otto — people he seems to loathe at first — help make this suicidal grump realize there's something to live for. 
Look: there's nothing wrong with that message. In fact, it's a wonderful, heartwarming idea, and if handled correctly, I'm sure "A Man Called Otto" could tug at a few heartstrings. But everything here feels telegraphed from miles away. Worse, none of the emotions feel earned, or genuine. Hanks remains one of our greatest actors, but not even he can do much with what's going on here. You can probably skip this one. 
Special features:
Breaking The Rules: Making A Man Called Otto: Go behind the scenes with the incredible cast and crew for an exploration of the filmmaking process that brought A Man Called Otto to the screen!
'Til You're Home Music Video
In The Studio With Rita Wilson & Sebastián Yatra: Go inside the recording studio with Rita Wilson and Sebastián Yatra as they discuss how the collaboration for the film's hauntingly beautiful end credit song "'Til You're Home" came to life.
Deleted Scene: When Marisol needs a ride, Otto must make quick adjustments to his car.