Garrett Morris Didn't Always Get The Credit He Deserved For His SNL Writing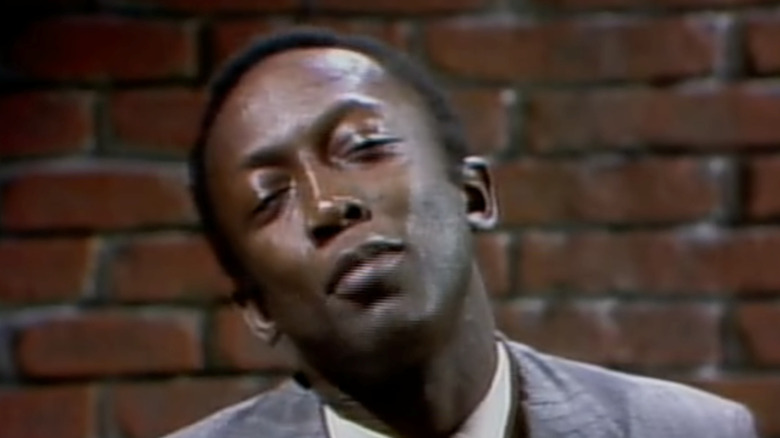 NBC
Garrett Morris was a man amongst brats during the first five seasons of "Saturday Night Live." The Juilliard-trained actor was 10 years older than his Baby Boomer costars, and came from the theater instead of comedy. Though he'd written plays, he had virtually no experience penning sketches, which placed him at an immediate disadvantage; ergo, as the series' inaugural season got underway, he struggled to find screen time.
One of the biggest issues was cultural. Morris was the only Black member of the cast. He couldn't relate to his colleagues' life experiences and vice versa. But there was another significant factor: these guys could be real jerks. This was partially a toxic outgrowth of the hyper-competitive atmosphere encouraged by producer Lorne Michaels. The superstar trio of John Belushi, Dan Aykroyd, and Bill Murray were known behind the scenes as "the Bully Boys." They could generate their own material, and were so explosively funny that the writers, also desperate to get their work on the air, wanted to write for them.
Morris couldn't find his footing, and when he did hit on an idea that suited him, it often got nixed before rehearsal. On one occasion, however, when he felt he'd conjured a winning sketch, he watched in horror as another writer straight-up stole it.
The theft of White Guilt Relief Fund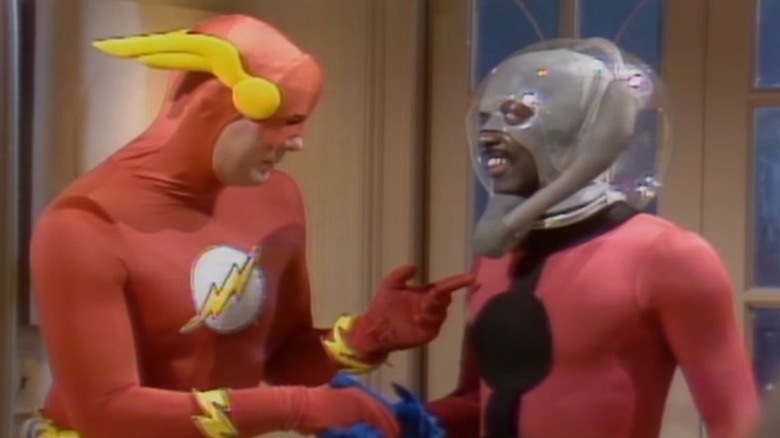 NBC
During an appearance on Dana Carvey and David Spade's podcast "Fly on the Wall," Garrett Morris revealed that a staff writer, whom he would not name, took credit for a bit he'd written called "White Guilt Relief Fund." The sketch was a riff on commercials that try to shame people into making charitable donations. In this instance, the money would go toward assuaging the guilt of white people for their participation in the United States' racist system.
Morris took the idea to Tom Schiller, whose filmed "Schiller's Reel" segments had become a popular part of the show. This proved to be a mistake. As Morris told Carvey and Spade:
"Schiller goes over to the studio and tells it to another guy, whose name I will not call. That guy then writes it down as his idea. When I come over, it's written down and he's not even giving me credit for even contributing!"
Morris was incensed. He was about to confront the writer, who'd become a favorite of Lorne Michaels, when he was offered another role. "Look, I'm a Buddhist," said Morris. "So I don't believe in this or any person or God, but somebody really was in the works who stopped that because I was going to make a serious, serious mistake."
Morris refused to name the culprit, but dropped an obvious hint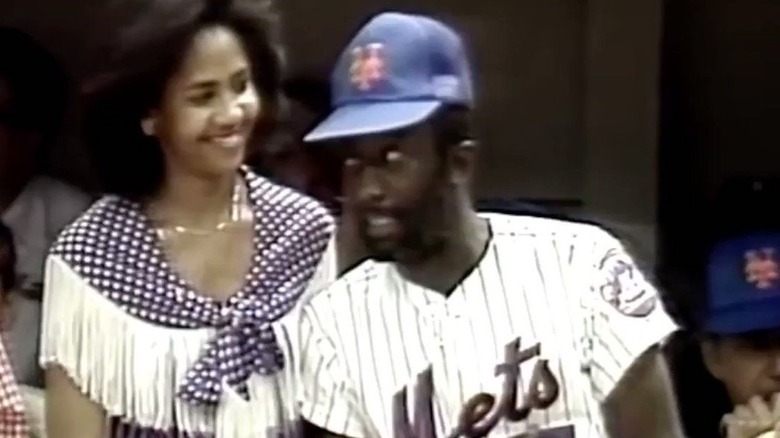 NBC
Garrett Morris never named the writer, but he tipped his hand considerably when he called him a "Harvard wrestling star." Dana Carvey and David Spade knew right away that he was talking about Al Franken. "Franken has some ground game," said Spade.
Morris stuck with "SNL" until the original cast departed at the end of the fifth season, and scored a breakthrough recurring character with Chico Escuela, a retired New York Mets ballplayer with the catchphrase "Baseball been berry, berry good to me." Esquela became the sports anchor for the "Weekend Update," which probably saved Morris from Lorne Michaels' chopping block.
Tom Schiller and Franken have yet to discuss their role in allegedly stealing Morris' sketch. As for the myriad of indignities Morris suffered on "SNL," they're documented in heartbreaking detail in Doug Hill and Jeff Weingrad's "Saturday Night: A Backstage History of Saturday Night Live." Morris is a talented performer who deserved better than to get steamrolled by the Bully Boys.