Wind River Is Getting A Sequel, But Without Jeremy Renner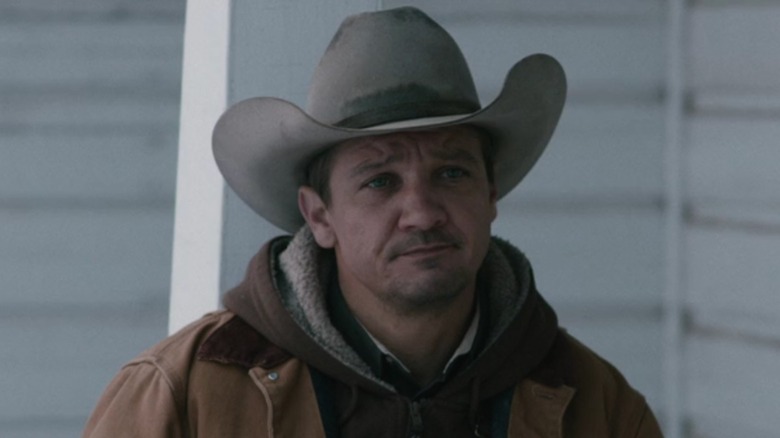 The Weinstein Company
A sequel to Taylor Sheridan's Wyoming reservation-set thriller "Wind River" is in the works, and it officially has a cast attached. Scott Eastwood, Jason Clarke, and Chaske Spencer have all boarded "Wind River: The Next Chapter," with "The Falcon and the Winter Soldier" filmmaker Kari Skogland set to direct.
The original 2017 film starred Jeremy Renner and Elizabeth Olsen as a Fish and Wildlife agent and an FBI agent who are partnered together to solve a potential homicide involving a Native American teen girl. While the movie was well-made and spotlighted the endemic, underrepresented issue of missing and murdered Indigenous women, "Wind River" also received criticism for the way some viewers say Sheridan — a white man whose works, including "Yellowstone," often feature Indigenous characters — sensationalized on-screen violence against Native women.
Sheridan does not appear to be involved in the sequel, but at this point, neither do many Native American cast or crew members: Skogland directs from a screenplay by Patrick Massett and John Zinman, with Castle Rock, Thunder Road Pictures, and Acacia Filmed Entertainment producing. The addition of Lakota Sioux actor Spencer to the cast is exciting, though, as Spencer delivered a truly unforgettable (and underrated) performance in 2021's dark thriller "Wild Indian." You may have also caught Spencer on Prime Video's Western series "The English" last year.
The sequel has an almost entirely new cast and crew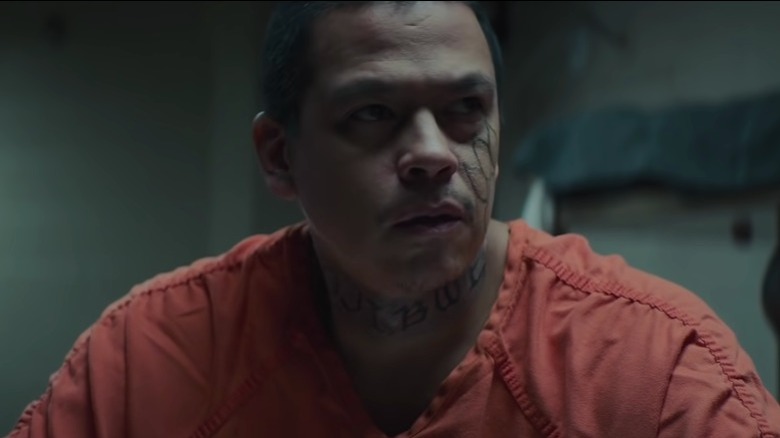 Vertical Entertainment
Eastwood, meanwhile, has appeared in movies including "Suicide Squad," "I Want You Back," and "Wrath Of Man," and has a role in the next "Fast and the Furious" film. You've likely seen Jason Clarke, a great character actor who often plays men being put through the absolute ringer in films like "Pet Sematary," "Mudbound," "Winchester," and "The Devil All The Time."
As previously reported, "Wind River: The Next Chapter" will star Alaskan Native actor Martin Sensmeier, who appeared in the first film as Chip Hanson, then a drug addict. Now, according to official synopses, Hanson has a job of his own at the U.S. Fish and Game department, and the FBI tasks him with helping to solve "a series of ritualistic murders." The new plot also apparently involves some vigilante justice, an interesting concept when it comes to the overlooked real-life issues at the film's core.
As a white person, I don't and shouldn't have the last word on whether or not "Wind River: The Next Chapter" will be helpful or harmful towards the community it will attempt to capture. Still, I hope that the next news we get about this project includes more Indigenous women being added behind the scenes to ensure the film's sensitive and rarely documented topics are handled with appropriate care. "Wind River: The Next Chapter" does not yet have a release date, but the film is currently in production.