Tom Sizemore, Actor Known For Heat And Saving Private Ryan, Has Died At 61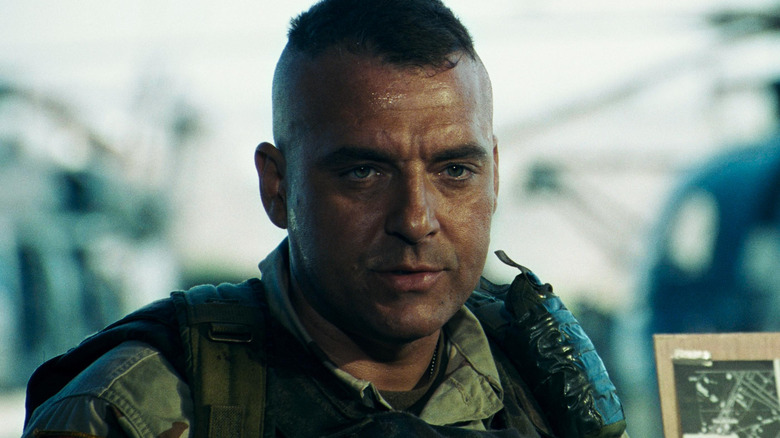 Sony Pictures
Tom Sizemore, an actor perhaps best known for the role of Mike Horvath in "Saving Private Ryan," has passed away at 61. He is survived by his two children.
The news comes following Sizemore being rushed by paramedics to a hospital in Los Angeles and placed in the intensive care unit in critical condition after he suffered and collapsed from a sudden brain aneurysm at home around 2 a.m. on Saturday, February 18.
A veteran of the screen, Sizemore had been acting since 1989 and has remained incredibly prolific ever since. While his career began with anonymous roles ranging from "2nd Mugger" to "Vet #1," Sizemore quickly became a distinctive character actor with key roles in much-beloved films. He is best known for supporting roles in films such as "Born on the Fourth of July," "True Romance," "Natural Born Killers," "Heat," "Saving Private Ryan," and "Black Hawk Down." On the small screen, Sizemore is known for playing Vic Moore in "Dr. Vegas" and Anthony Sinclair in the 2017 "Twin Peaks" revival. In the realm of reality TV, Sizemore headlined his own VH1 series, "Shooting Sizemore," and appeared in episodes of "Dr. Phil" and "Celebrity Rehab with Dr. Drew."
A prolific but troubled performer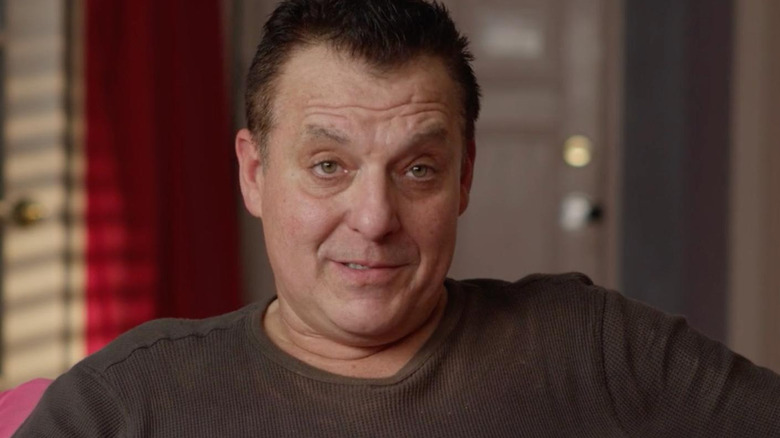 Tubi
While many of Tom Sizemore's most notable roles came early in his career, the actor never really slowed down. Last year alone, he appeared in 10 films, including titles like "Amber Road," "The Electric Man" and "Project Skyquake," all three of which earned him a best supporting actor award at the Hollywood Blood Horror Festival, IndieFEST Film Awards, and Vegas Movie Awards, respectively.
Throughout his career, Sizemore had a history of substance abuse and run-ins with the law. He was convicted of domestic abuse in 2003, and arrested in 2016 for the alleged battery of an ex-wife.
The actor spent years in recovery — a subject that was somewhat touched on in his most recent TV role. Sizemore served as a main cast member of Tubi's "Barbee Rehab," a series that interrogates addiction through a comedic lens. Given Sizemore's own real-life issues, the role gave him some pause but ultimately presented an opportunity.
"There was some [hesitancy], but it was so goofy and so not like rehab that I got over it." Sizemore told Decider in 2022. "Plus, it wasn't about drugs. It's about obsessions and compulsions and ... Barbees!" The series sees a man telling his psychiatrist about a rehab facility that treats patients obsessed with collecting and/or living as real-life Barbie and Ken dolls. It now marks one of Sizemore's final roles.