Shazam! Fury Of The Gods Director On How That Big [REDACTED] Cameo Came Together [Exclusive]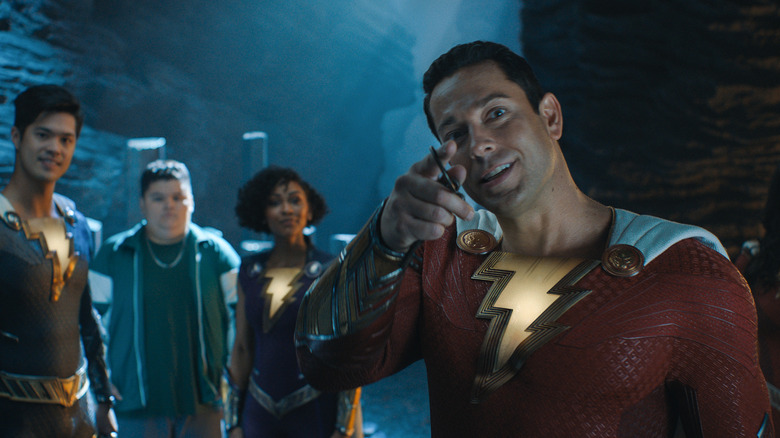 Warner Bros. Pictures
This post contains spoilers for "Shazam! Fury of the Gods."
"Shazam! Fury of the Gods" has finally hit theaters after a long wait. The first film came out in 2019, and with pandemic delays, it's been far too long since we saw our favorite kids in adult superhero bodies. This time around, Billy Batson (Asher Angel), aka Shazam (Zachary Levi), and the rest of the Shazamily are working heroes who also have to deal with school, their foster family, and the bad press they're getting, despite saving the world over and over again. 
In the tradition of the first film, there's also a great DC cameo on display here. I hope it wasn't spoiled for you, but even if it was, that doesn't take away from how much fun it was, from the first fake-out to the final payoff. 
I recently sat down with director David F. Sandberg and asked about that cameo. As it turns out, Sandberg wasn't entirely sure the actor would be able to make it to set, and given what happened in the first movie, that concern is totally understandable.
Headless heroes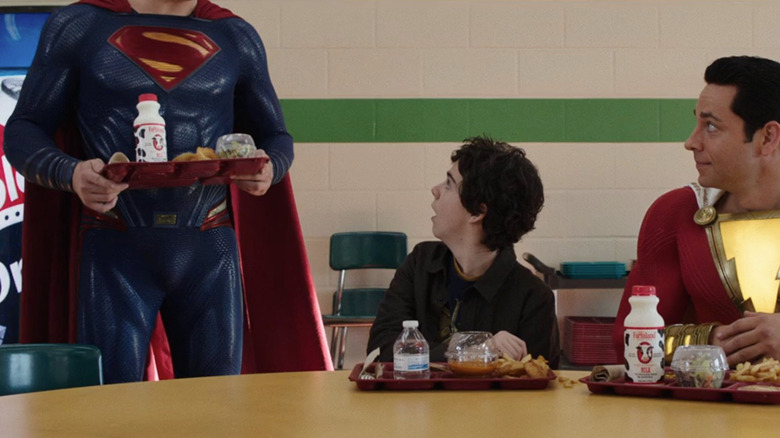 Warner Bros. Pictures
At the end of the first film, Freddy (Jack Dylan Grazer) sits alone at lunch until the rest of the kid-Shazamily shows up to eat with him. Adult Billy appears and says he invited someone else — none other than Superman! But of course, we didn't get to see his face. That's because Henry Cavill wasn't able to be on set (though Sandberg added Cavill into the scene later in the funniest way). For the cameo in "Shazam! Fury of the Gods," which features Gal Gadot as Wonder Woman, Sandberg was worried something similar would happen: 
"On the first one, Henry Cavill was going to appear in it, and then that fell through ... We shot everything with a stand-in because they were like, 'Oh, Henry's not going to make it to this day, but we'll get him later and shoot his pieces in there.' And on this one, Wonder Woman was always in the script, but I was like, 'I don't really believe that.' And then when we shot the majority of that scene, we did it with a stand-in because they were like, 'Oh, Gal can't come here for this day.'"
Luckily, she actually ended up being able to participate, but I wouldn't have believed it either. The dream sequence with Wonder Woman's body that ends with it having the head of the Wizard (Djimon Hounsou) was fantastic, but that alone made me assume that was going to be it for cameos. But Sandberg did have an idea for a contingency plan.
'We had to have some sort of Plan B'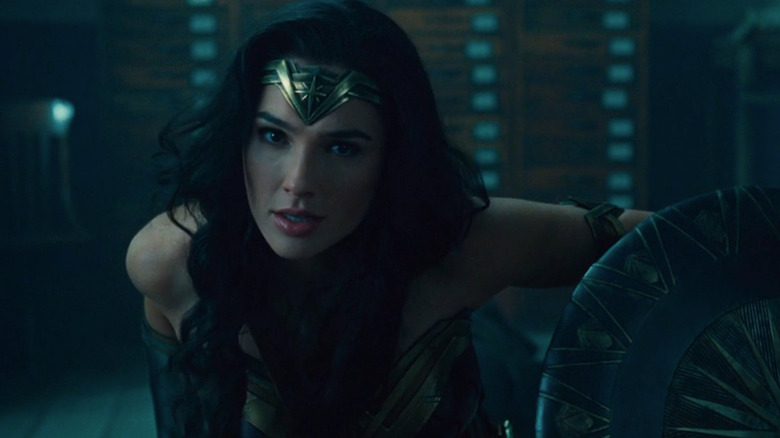 Warner Bros. Pictures
"So that's when I started thinking about, 'Well, what's plan B? We're going to need a god to resurrect.' So I was thinking, 'Can we bring Helen [Mirren]'s character back?' I mean, that's not going to be great. But we had to have some sort of Plan B in my head. But then, yeah, she actually did it, Gal. She's actually in the movie, which is fantastic. And that meant that we could have some fun, poke some fun at the first movie where you don't see the head."
It's a great payoff that I didn't expect at all. I mentioned that dream sequence and Sandberg said, "You can only have it if you actually have [her] show up at the end. Otherwise, people will be way too pissed off." Some fans probably would, but honestly, the dream joke itself was really funny. The "Shazam" films seem almost separate from the rest of the DCU (even though the cameos and mentions of other heroes mean they're not), so I wasn't expecting the end scene at all. I would love to see more of this if the franchise were to go forward, despite the changes over at Warner Bros. and DC. Here's hoping we'll get a third movie.
"Shazam! Fury of the Gods" is in theaters now.