Succession Season 4 Trailer: One Final Look At The Final Season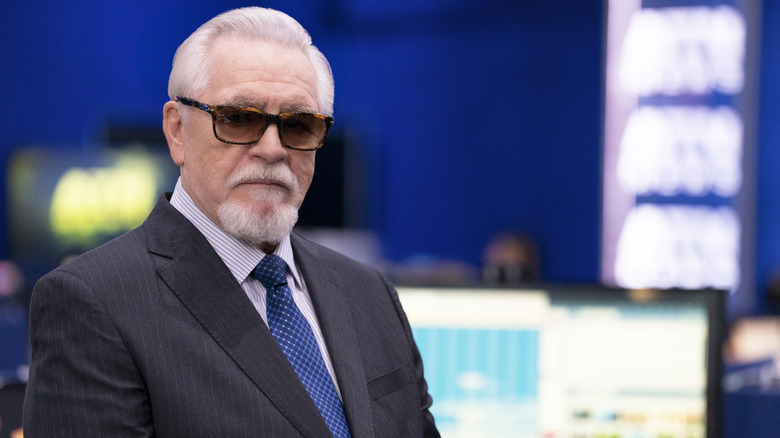 HBO
The world just hasn't been the same since HBO announced the forthcoming end of "Succession." The sunrise doesn't shine as bright, the flowers aren't blooming, and activities that once sparked joy — like rousing rounds of Boar on the Floor — bring only a shadow of delight. But for at least 10 more weeks of corporate politics, Shakespearean-level family tragedy, and brutal one-liners, all of that can be forgotten. Before "Succession" leaves for good, the series will return for one final season of drama and angst. Per the official synopsis, here's what to expect from the fourth and final season:
The sale of media conglomerate Waystar Royco to tech visionary Lukas Matsson (Alexander Skarsgård) moves ever closer. The prospect of this seismic sale provokes existential angst and familial division among the Roys as they anticipate what their lives will look like once the deal is complete. A power struggle ensues as the family weighs up a future where their cultural and political weight is severely curtailed.
Despite the burgeoning emotional breakdown that I started this article with, I think that endings are great! Rather than being dragged along for a ludicrous number of seasons, with occasional bad episodes as they work to fill up time, "Succession" is going to go out as it began: tight, focused, and smarter than we can ever anticipate. Our first sign of that comes in the bittersweet form of a final trailer, which you can check out below.
All things must end: watch the final Succession season 4 trailer
Now that we're in the endgame, it's finally time answer to the question posed by the title: who will win the Waystar throne? When ruthless CEO and Roy family patriarch Logan (Brian Cox) suffered a stroke in the series premiere, viewers wondered if the debate would be settled in the debut season. After all, Logan had already named a successor in Kendall (Jeremy Strong), Shiv (Sarah Snook) wasn't involved in the business, and Roman (Kieran Culkin) was a useless buffoon. And don't even get me started on first pancake Connor (Alan Ruck), who has never actually been an option.
But that was four seasons ago. Since then, the status quo has been flipped, doused with gasoline and lit on fire. Kendall has tried to (metaphorically) kill his father more times than he can emotionally sustain, Roman has proven himself a (somewhat) viable option, and Shiv has come in, only to shoot herself in the foot. Oh, and Connor ran for president — which doesn't change his viability, but is so absurd that it deserves a mention.
Logan is looking outside of the family for his successor, and in the meantime, his kids have finally done the thing we've spent three seasons praying they would: they've joined forces to take on their dad ... which would be a lot easier if he wasn't on the verge of selling the company to a bored yet ruthless tech CEO. Now that there's a deadline on their pursuit for power (both in-universe and out), can they finally succeed at taking over Waystar Royco? Or will they have to find meaning somewhere else in their lives?
All will be revealed when "Succession" finally returns to HBO and HBO Max on March 26, 2023.