Peter Pan And Wendy Trailer: The Live-Action Take On An Animated Classic Hits Disney+ In April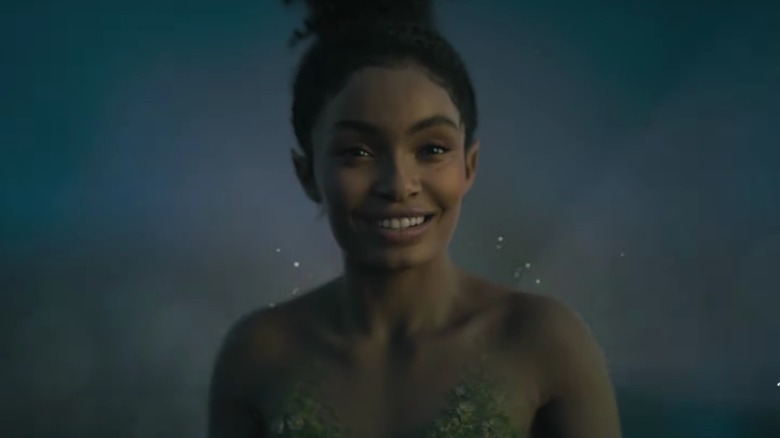 Disney
The first trailer for David Lowery's "Peter Pan and Wendy" is here, and it looks a hell of a lot more interesting than most live-action Disney remakes we've seen in recent years — not to mention most live-action adaptations of the J.M. Barrie classic.
Instead of going the star-studded, CGI-stuffed remake route that has been hit (see: "The Lion King") or miss (see: "Pinocchio") for Disney in recent years, the trailer for "Peter Pan and Wendy" spotlights a cast of young up-and-coming actors and visuals that look about as naturalistic as a story about a boy who can fly can be expected to. Sure, the fact that the first look at this movie doesn't take us to the uncanny valley might be a low bar, but "Peter Pan and Wendy" also has a great filmmaker going for it in "The Green Knight" and "A Ghost Story" director David Lowery.
David Lowery takes on a beloved tale
While the trailer makes it clear that this isn't a shot-for-shot remake of the problematic 1953 animated "Peter Pan" (hooray for Alyssa Wapanatâhk's Tiger Lily, who actually talks here), the movie also clearly pays homage to that film's visuals. The 104-second trailer shows us classic images that appeared in the animated film, like Nana the dog, and cute little Michael (Jacobi Jupe) taking flight in his footie pajamas, stuffed bear in tow. We also get to catch a glimpse of a fully unrecognizable Jude Law as Captain Hook, who steps from the shadows at trailer's end to ask Wendy (Ever Anderson) where Peter Pan (Alexander Molony) has gone.
The movie doesn't seem to be reinventing the Peter Pan wheel here, which is probably a good thing given how many live-action versions of the story haven't panned out. 2003's live-action "Peter Pan" and Joe Wright's 2015 adaptation "Pan" both failed to make magic at the box office (although the former, with a charming Jeremy Sumpter in the lead, certainly took my elementary school by storm). As a lifelong "Pan" fan with a well-worn VHS copy of the animated film, I think Lowery's sense of mystery is a great match for a story with themes that run a lot deeper and darker than most children's' stories.
I also appreciate that the trailer lets the young cast shine: in addition to Law, it's also tough to spot familiar faces like Alan Tudyk and Molly Parker, who play Mr. and Mrs. Darling, and Jim Gaffigan, who appears as Smee. The cast also includes Yara Shahidi as Tinker Bell and Joshua Pickering as John. 
"Peter Pan and Wendy" will debut exclusively on Disney+ on April 28, 2023.