The John Wick Spin-Off Ballerina May Be Ana De Armas' Last Action Role For A Bit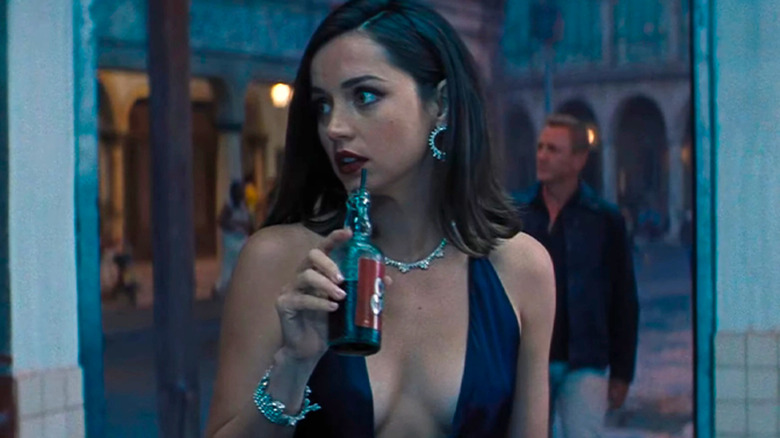 MGM
Ana de Armas has become one of those must-see actors; someone who has somewhat quickly risen to be in-demand. While she had done plenty of work before, it was Rian Johnson's "Knives Out" that truly sent de Armas' career into the stratosphere. Now, she's an Oscar nominee for her work in the criminally underrated "Blonde" (I said what I said), and it feels like she's been working almost non-stop in high-profile projects since "Knives Out," and that includes work in action flicks like recent Bond pic "No Time to Die."
One of de Armas' next roles will be in the "John Wick" spin-off "Ballerina." And after that? Well, according to the performer, she might be taking some must-earned time off from action movies after she stops shooting guns and kicking ass in the "Wick"-adjacent flick. In a recent interview with Vanity Fair, de Armas talked about her desire to get away from action-type roles and work more with different filmmakers to gravitate towards character work. Hey, maybe Rian Johnson can bring her back for a cameo in the third Benoit Blanc film. 
'I feel like Ballerina is going to be the end of that'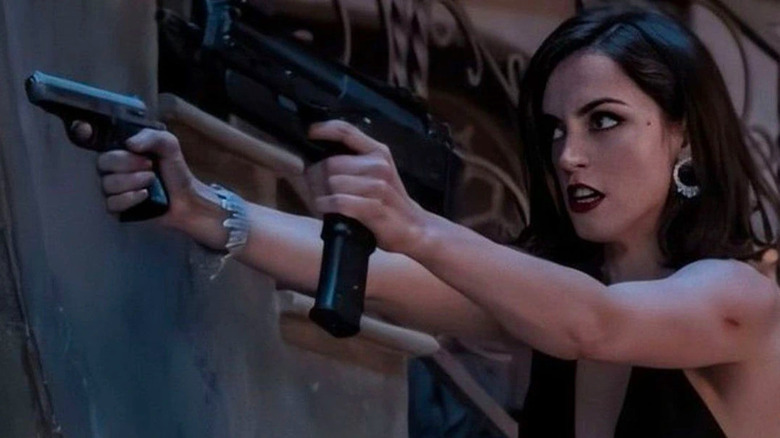 MGM
I was not really a fan of "No Time to Die," Daniel Craig's final outing as James Bond. But one of the film's few highlights was an all-too-brief appearance by Ana de Armas as a double gun-toting, face-kicking CIA agent named Paloma. And that won't be the last of de Armas' action-based roles. Next up she'll be seen in "Ballerina," a "John Wick" spin-off that began filming in November 2022 before wrapping a few months later.
But after that, de Armas is ready to take a break with action. In a recent interview, the actor stated that after "No Time to Die" she got a ton of action movie offers. And while she took the "Ballerina" gig, she's not exactly jumping at more action movie roles. Instead, she wants to do character work: 
"I feel like 'Ballerina' is going to be the end of that, at least for now, because I'm craving a wave of 'Blonde'-type films. I want to do work with directors and do character work. I have had the opportunity to meet directors that I want to work with. The people that I'm getting access to is changing, and that makes me very excited."
The actor also indicated she's ready to slow down after working so frequently:
"I feel like I've been going at such a fast pace. That's been good, but I want to find a better schedule to combine the things that I want to do and time to brainstorm and create my own things. That's my goal for the next couple of years, not slowing down but slowing down to do more."
Rest up, Ana de Armas. You've earned it!