10 Underrated British Horror Movies That Deserve A Second Look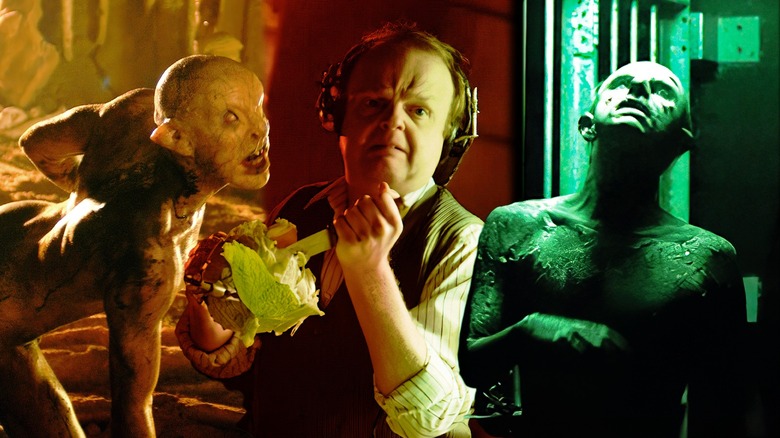 Halloween might be half a year away but it's never too early to lose yourself in the deep, dark depths of the horror genre. Once you've entered this creepy corner of cinema, you're never quite sure what you'll find. When it comes to British horror movies, there are some genuine left-field scares lurking in the dark.
Filmmakers on the other side of the pond are far from unfamiliar with film frights: Hammer Horror gems like "The Mummy," "The Revenge of Frankenstein," and countless "Dracula" movies helped to make Christopher Lee and Peter Cushing legends of the genre. Since then, a new generation of filmmakers and actors have stepped up to push horror forward in new and unexpected ways.
So many exciting new creators have entered the fold in recent years that it can be difficult to keep up to date with everything and separate the wheat from the chaff. For every lauded hit like Edgar Wright's "Shaun of the Dead" or Danny Boyle's sprinting zombie game-changer "28 Days Later," many other British horror movies fly under the radar and remain largely undiscovered by wider audiences. With that in mind, we've gathered 10 underrated nail-biters that originate from the United Kingdom and are more than worthy of repeat viewings.
Prevenge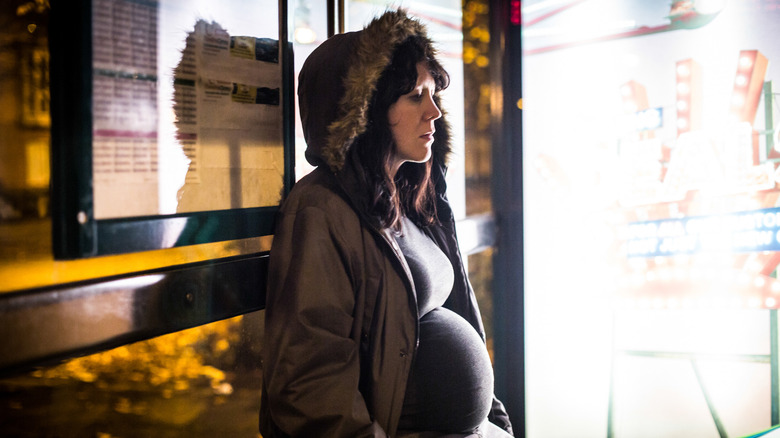 Kaleidoscope Entertainment
Motherhood can be a killer — especially when your unborn baby is telling you to murder people! That's the gist of "Prevenge," 2016's darkly funny psychological horror written and directed by actor and filmmaker Alice Lowe. You may recognize Lowe as the psychic nurse from the brilliant British cult comedy "Garth Marenghi's Darkplace." For her directorial debut, she plays Ruth, a pregnant mother who starts hearing her unborn child speaking to her from within her womb. Unfortunately, it's less "goo goo, gaa gaa" and more "stab stab, slash slash." Ruth's tragic past, thirst for revenge, and impending motherhood culminate with bloody consequences.
Shot in 11 days while Lowe was in the middle of the third trimester of her pregnancy, the ambitious nature of "Prevenge" makes it all the more impressive that the end product turned out so well. Packed full of macabre moments and the type of dry, sardonic humor you expect from a dark British comedy, Lowe's directorial feature sets her out nicely for a promising filmmaking career. It also paints a considerate picture of someone we rarely see realized on screen. As Lowe explained, "I wanted it to be a meditation on how people treat pregnant women in society and as individuals, what it feels like to go through the journey of having a baby and how it's not always the rosy, pastel-colored dream that it's cracked up to be."
Sightseers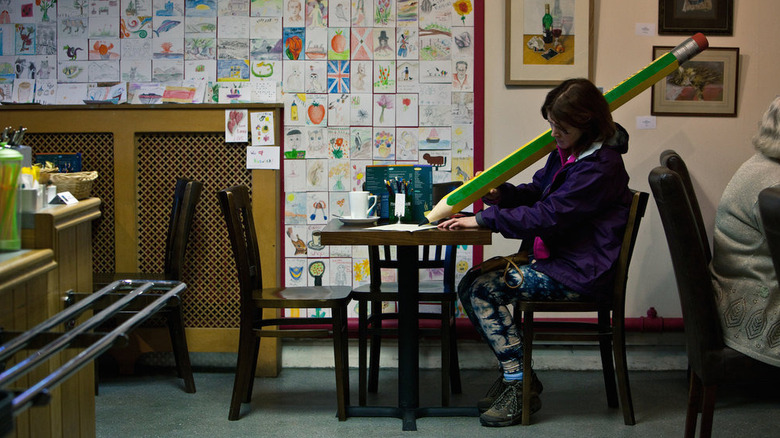 StudioCanal
One of the most prominent names in new and underrated British filmmaking, in general, is Ben Wheatley. Landing on the scene with his 2011 paranoid terror "Kill List" (more on that later), this Essex-born filmmaker has gone from strength to strength ever since — balancing prominent features like 2015's "High Rise" with Tom Hiddleston and the Martin Scorsese-produced "Free Fire," with smaller gems.
His third feature film, "Sightseers," also stars Alice Lowe, but this time she acts opposite Steve Oram. Together they star as Tina and Chris, a bit of an oddball couple who embark on a very British pastime: the caravan holiday. What follows is a thoroughly English road trip movie where this weird couple visits various scenic spots and cultural points of interest around the country (Keswick Pencil Museum, anyone?) while engaging in an increasing number of haphazard murders, killing people who rub them up the wrong way.
Sandwiched between Wheatley's trippy "Kill List" and even trippier "A Field in England," "Sightseers" was many viewers' first glimpse at the darkly humorous side of this filmmaker's personality. Splicing random violence with subtly dark comedy moments, it's a film that should be added to your viewing list if you're only familiar with Wheatley's more celebrated features.
Saint Maud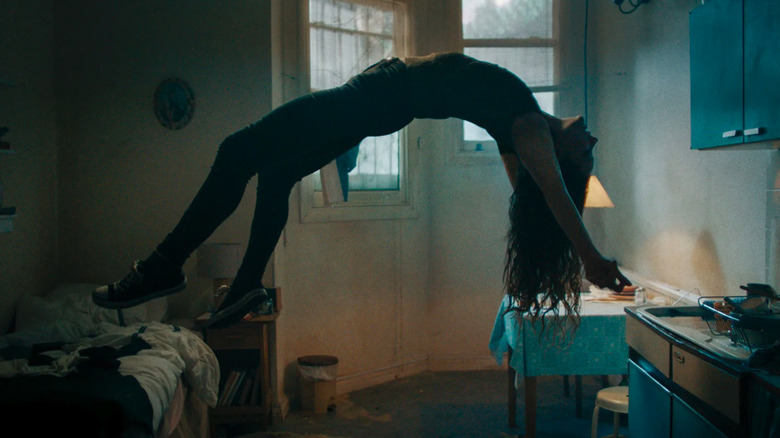 StudioCanal
Forget monsters. Sometimes the scariest things lurk inside our minds, constantly threatening to break free. This type of psychological horror has long fascinated audiences — thanks to its eerie relatability. British director Rose Glass excels at playing with this idea in her directorial debut, "Saint Maud." Here, she mixed internal terror with mental health struggles while showcasing a breakout performance from "The Lord of the Rings: The Rings of Power" star Morfydd Clark.
Set in an ugly seaside town, palliative care nurse Maud (Clark) arrives at the home of Amanda (Jennifer Ehle), an outspoken former dancer dying of cancer. While Maud provides end-of-life care by day, by night she returns to her rundown apartment where she obsessively worships God. Through murky flashbacks, Glass shows us snippets of Maud's dark past. As her encounters with the Almighty reaches a fever pitch, we're left wondering what's real and what's a construction of Maud's pious and troubled mind. Eventually, Maud's determination to save Amanda turns deadly.
Despite its dark nature, Glass insists her film has a positive message worth revisiting about the importance of caring for society's most vulnerable. "It's a call for compassion and the importance of trying to put yourself in other people's shoes," she told SciFi Now. "Maud is led to an extreme, awful place but things like that very rarely happen overnight."
If you or someone you know needs help with mental health, please contact the Crisis Text Line by texting HOME to 741741, call the National Alliance on Mental Illness helpline at 1-800-950-NAMI (6264), or visit the National Institute of Mental Health website.
The Descent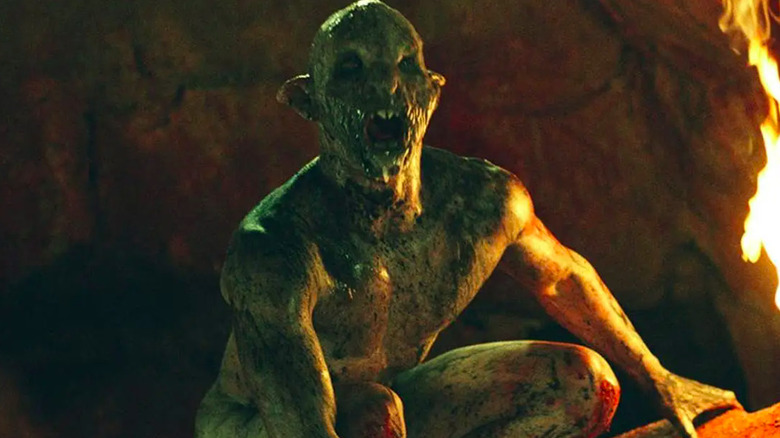 Pathé Distribution
Director Neil Marshall burst onto screens with 2002's "Dog Soldiers," a film that has since developed a cult following. Three years later, he was back in terror territory with "The Descent," a film that did for those struggling with claustrophobia what "Dog Soldiers" did for people who hate dogs.
"The Descent" follows a group of tenacious young explorers who venture out on a trip to a new cave system. After falling boulders block their exit, they become trapped. As arguments about who's responsible for leading the group into an undocumented underground maze heat up, so do glimpses of mysterious creatures lurking in the dark. With few options left, the six women embark on a perilous escape. They attempt to avoid the attacks of an animalistic species of cave-dwelling monsters that have a taste for human flesh.
While not as cult-fan gathering as "Dog Soldiers" or headline-grabbing as Marshall's 2019 ill-fated "Hellboy" reboot, "The Descent" is worth revisiting for its edge-of-your-seat tension and slow-building terror. Citing films like "The Texas Chain Saw Massacre" as inspiration, Marshall explained: "We really wanted to ramp up the tension slowly, unlike all the American horror films you see now. They take it up to 11 in the first few minutes and then simply can't keep it up. We wanted to show all these terrible things in the cave: dark, drowning, claustrophobia. Then, when it couldn't get any worse, make it worse."
Creep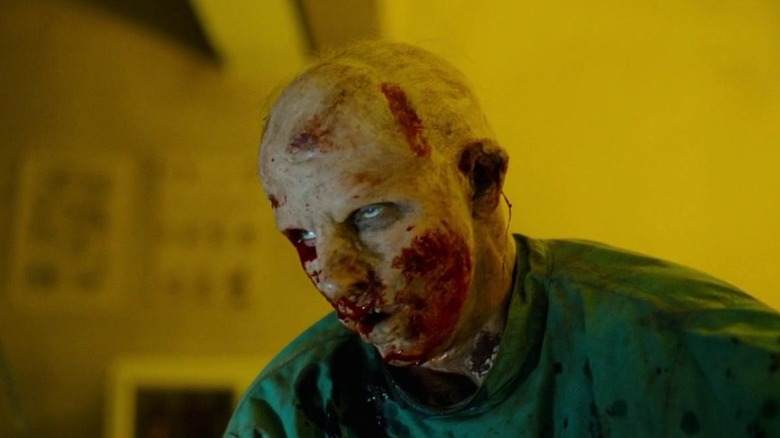 Pathé
Here's a thought that's undoubtedly crossed the mind of anyone who's ever used the subway: Is there anything lurking inside those dark tunnels? Considering how old and ominous London's underground is, I'm surprised that horror movies set within its pitch-black labyrinthian walls aren't more commonplace. Perhaps one of the more notable installments of this probably-should-be-a-genre-but-isn't is 2004's "Creep," a film that's well known among genre fans but could definitely do with some extra eyes on it due to the relatable nature of its frightening premise.
Directed by Christopher Smith, "Creep" follows Kate (Franka Potente), a woman who accidentally falls asleep on a subway platform while traveling to a friend's party. When she wakes, she's distressed to discover that the station has closed. To make matters worse, there's a sleazy guy trapped with her whose unwanted advances soon turn violent. As if things couldn't get any bleaker, Kate crosses paths with Craig (Sean Harris), a deformed underground lurker that enjoys nothing more than catching people, dragging them to his dank lair, and eating them. Needless to say, it isn't exactly the best advertising campaign for the London underground.
While not perfect (critics gave "Creep" just 40% on Rotten Tomatoes), it's notable for being one of the more tense entries to a relatively obscure genre. As Smith later explained to the BBC, "​​I feel that I'm in a very small club of people who've made movies in the Underground."
If you or anyone you know has been a victim of sexual assault, help is available. Visit the Rape, Abuse & Incest National Network website or contact RAINN's National Helpline at 1-800-656-HOPE (4673).
28 Weeks Later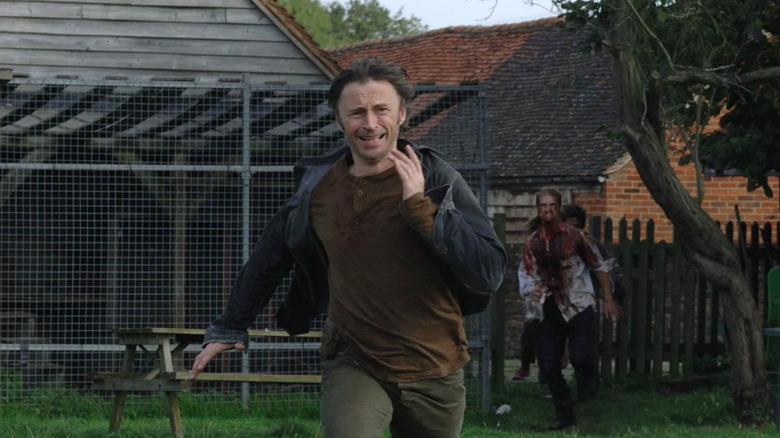 20th Century Fox/Fox Atomic
It's rare that a horror sequel ever manages to outdo its predecessor. While "28 Weeks Later" doesn't quite manage that feat, it comes admirably close. Whenever British zombie movies are mentioned, director Danny Boyle's 2007 infection terror "28 Days Later" always tops the bill. However, fewer accolades are aimed at its 2007 follow-up helmed by Spanish filmmaker Juan Carlos Fresnadillo and starring "Trainspotting" actor Robert Carlyle.
As its title suggests, Fresnadillo's sequel picks up 28 weeks after the initial outbreak of a virus that leaves victims in a constant state of animalistic rage. By this point, many of the infected have succumbed to starvation. The army has regained some form of control, with uninfected members of the public living inside a quarantined district. It's here where we find Dom (Carlyle) a survivor who has reached safety but only by abandoning his wife Alice during an attack. However, when his wife unexpectedly returns, she's an asymptomatic carrier of the rage virus. She brings it back to District One, resulting in some bloody chaos in their once safe haven.
While lacking Boyle and part one star Cillian Murphy, "28 Weeks Later" packs a bite and features some innovative zombie death scenes. The original will always get the bulk of the praise — and rightly so — but its sequel is certainly worth a watch.
Dead Man's Shoes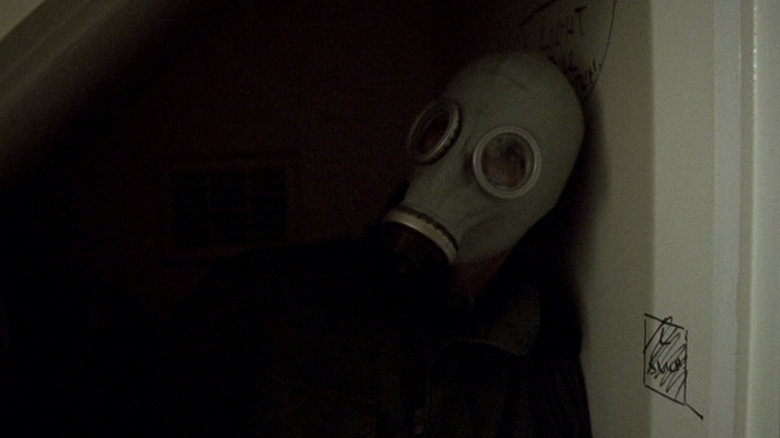 Optimum Releasing
While not strictly horror, director Shane Meadows' brilliant psychological terror "Dead Man's Shoes" contains plenty of themes and imagery inspired by the genre. As one of the United Kingdom's finest filmmakers, the Staffordshire-born talent has poured his efforts into crafting introspective dramas with a kitchen-sink-and-grey-skies aesthetic that somehow manages to perfectly capture the bleak and mundane reality of living in suburban England.
"Dead Man's Shoes" is an early example of how well Meadows can do this terrifyingly gritty approach. It stars "House of the Dragon" lead and frequent Meadows collaborator Paddy Considine as Richard, a former army man who returns to his small run-down hometown with a fiery determination to get revenge on the local thugs who bullied his brother, Anthony (Toby Kebbell). After initially writing Richard off as an eccentric loner, the gang soon discovers how deadly he can be. They're slowly picked off one-by-one by a scorned sibling who's always one step ahead.
Featuring a powerhouse performance by Considine, the moment where he tells chief thug Herbie (Gary Stretch) how scared he is of him ("You're f*cking there mate," he says, pointing to the palm of his hand) has become iconic. Throw in the terrifying use of a gasmask and "Dead Man's Shoes" is always worth a revisit.
Berberian Sound Studio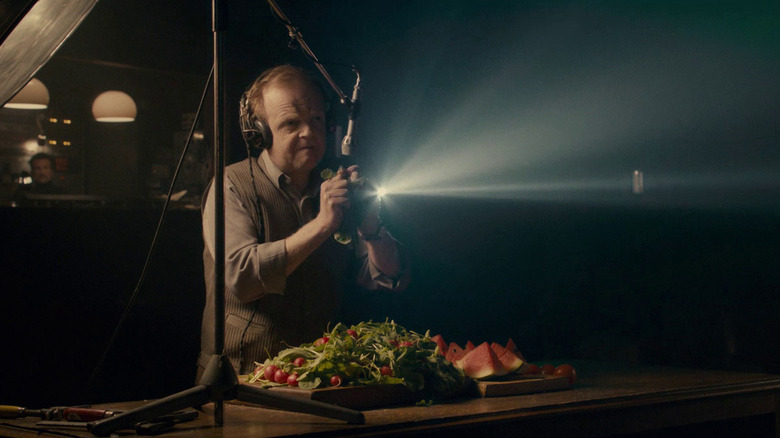 Artificial Eye
In 2012, director Peter Strickland used his second film to prove that what we hear is just as terrifying as what we see in "Berberian Sound Studio." Set in the 1970s, it follows Gilderoy (Toby Jones), a mild-mannered audio engineer working on a movie. He travels to Italy under the belief that he'll be recording sound for a tame movie about horses, and he discovers that the actual job will be nothing of the sort. Instead, he's required to create the squelching, smashing, and blood-curdling audio for a grizzly Italian Giallo horror film. As the more psychologically torturous elements of the story intensify on-screen, his grasp on reality off-screen slips.
One of the most interesting things about "Berberian Sound Studio" is its ability to keep you flinching while not showing you much. Audiences primarily see reaction shots from an increasingly concerned Gilderoy, distressed at having to watch the frightening images play out. Strickland has fun playing around with his fragile reality, blurring the lines, and serving up an almost meta-entry into the Giallo horror genre.
Upon its release, the film turned heads and has since cultivated a healthy legacy — so it's hardly underappreciated. However, with so much nuance in Jones' wide-eyed performance and ambiguity in Strickland's storytelling, it's a British horror film that rewards multiple viewings.
Kill List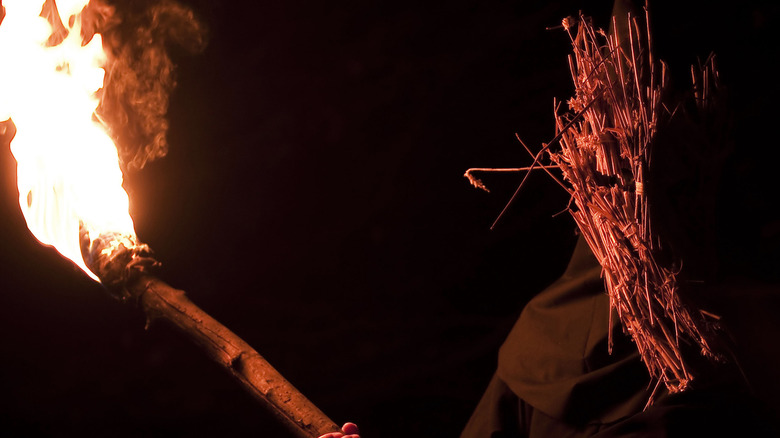 Optimum Releasing
Before Wheatley embarked on a slash-happy countryside jaunt in "Sightseers," he played in a darker sandbox with 2011's "Kill List." The film blends psychological horror with elements of the occult and some "The Wicker Man" vibes thrown in for good measure. It'll leave you awake at night pondering what its story actually means — if it means anything explicit at all.
For his second movie, Wheatley introduces us to Jay (Neil Maskell), a former military man reeling from a mentally scarring mission. Returning home to England, he finds himself broke — but when his soldier friend Gal (Michael Smiley) mentions a potential new job as a hitman, he decides to take it. From here, this already dark story takes a surreal and paranoia-fuelled detour. When the man behind his employment insists on signing their contract in blood, Jay steps into a world that gets progressively stranger as he and Gal set about killing their marks.
By the end...Well, we won't spoil anything here. Needless to say, the madness of "Kill List" climaxes with a traumatic headscratcher that'll leave you rewinding to revisit the small moments you may have missed. From its cryptic and cult-like symbols to unnerving performances, it's a horror movie that stays with you long after its credits roll.
In Fear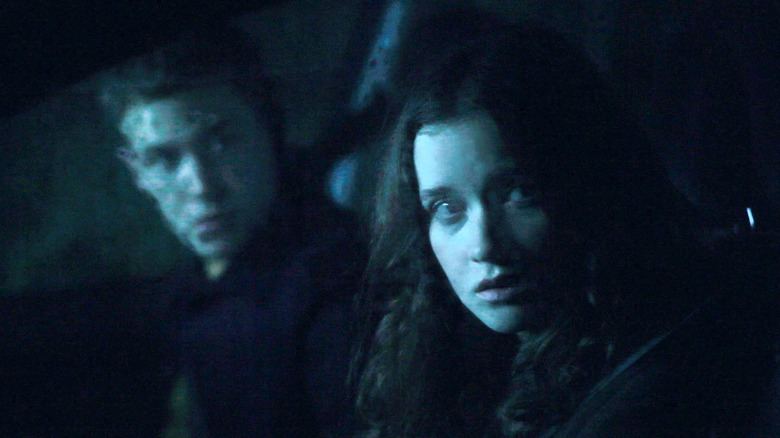 StudioCanal
Claustrophobia and psychological terror combine in 2013's "In Fear," a British horror film that feels like a clammy-palmed fever dream. Directed by Jeremy Lovering, it stars "Agents of SHIELD" actor Iain De Caestecker and Alice Englert ("The Serpent") as Tom and Lucy, a young couple driving across rural Ireland to a music festival. Despite not knowing each other well, the pair start off in good spirits. But after a tense encounter with locals at a pub, things quickly turn sour.
From there, things get progressively worse. Tom gets lost and sends the duo in a constant circular loop that defies logic. With a mysterious figure tormenting them from the roadside, the arrival of Max (Allen Leech) initially seeds ideas of hope before we learn of his real motives.
While filming, Lovering didn't let his stars see a finished script. Instead, he shared the basic plot before putting them into situations blind, resulting in compelling performances that encourage repeat views. As De Caestecker explained, "There would be a lot of times in between takes for a long period of time where we wouldn't talk to each other. We were also filming out in the middle of these country roads in the middle of the night for weeks so that instantly creates an atmosphere," he explained. "It created a tension between us, which had to be real."