Clint Eastwood's Rawhide Casting Was A 'Fluke' That Saved His Acting Career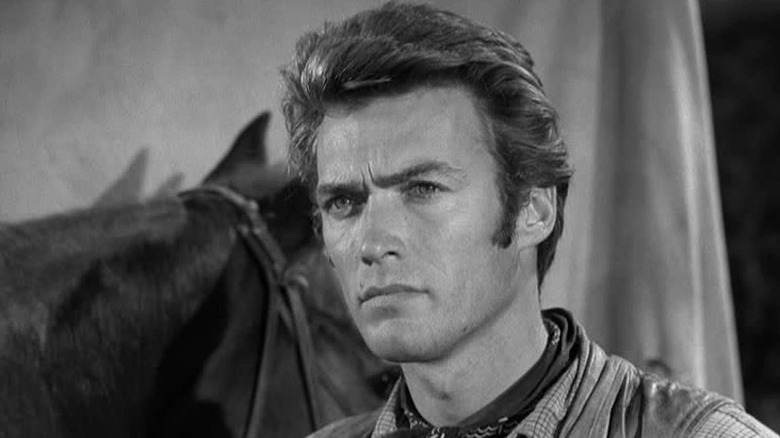 CBS
The cliche "everyone's gotta start somewhere" is meant to be reassuring. In showbiz, however, getting that start requires a bit of good fortune in and of itself. Whether you're working in the mailroom at CAA or bopping from set to set as a background player, you've likely used a connection or two to get yourself in the figurative ballpark. Maybe your college buddy knew a guy at an agency. Perhaps you were bartending at a popular industry watering hole. Getting noticed is often a fluke. Taking the next step is a winning lottery ticket.
Take Clint Eastwood for example. He wasn't a natural-born genius like Montgomery Clift or Marlon Brando. He was a handsome, young, 6'4" swimming instructor at Ford Ord in Northern California when, according to his biographer Patrick McGilligan, he met a connected photographer named Chuck Hill. When Eastwood relocated to Los Angeles, Hill convinced his friend to audition for director Arthur Lubin at Universal Pictures. Eastwood couldn't act, but the camera liked him, which was good enough to earn him a $75-a-week contract and acting lessons at the major studio.
Eastwood didn't just have his foot in the door, he was in the room. Now he had to hope like hell his numbers hit.
How Rawhide got Eastwood's career rollin', rollin', rollin'...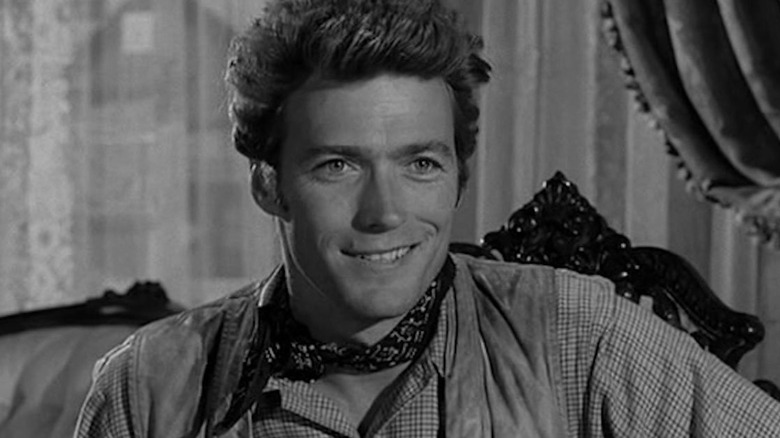 CBS
By the late 1950s, it wasn't looking good. Eastwood had washed out of Universal. Though he was managing to book bit parts on television — "a lot of motorcycle hoods and lab assistants," he told Rex Reed in 1971 — he didn't see much of a future for himself in Hollywood.
In the same interview with Reed, he said he was on the verge of quitting when he got that once-in-a-lifetime break that eludes 99% of aspiring actors. "I was visiting a friend at CBS," remembered Eastwood, "And an executive saw me drinking coffee in the cafeteria and came over and asked me to test. It was a fluke."
That fluke was called "Rawhide." Over eight seasons on CBS, Eastwood became a familiar face to American TV viewers as the guileless cowboy Rowdy Yates. The series' success gave Eastwood the confidence to take a crazy risk. As he told Reed:
"In the sixth year, I had exhausted everything I could do on a horse, so I took a hiatus and went to Spain to make 'Fistful of Dollars.' I had nothing to lose. I had a job waiting in TV and I knew if it was a flop nobody would ever see it anyway."
The film was a hit in Europe but didn't reach U.S. cinemas until 1967, by which point Eastwood had completed the "Dollars Trilogy" with director Sergio Leone. While luck might've gotten the actor through the door and on television, the popularity of these films was no fluke. The second and third installments ("For a Few Dollars More" and "The Good, the Bad and the Ugly") are considered two of the best Westerns, full-stop, of all time. The rest, like Eastwood himself, is legend.