1923 Season 2 Is Happening At Paramount+, Taylor Sheridan's Grip On The Entertainment Landscape Grows Stronger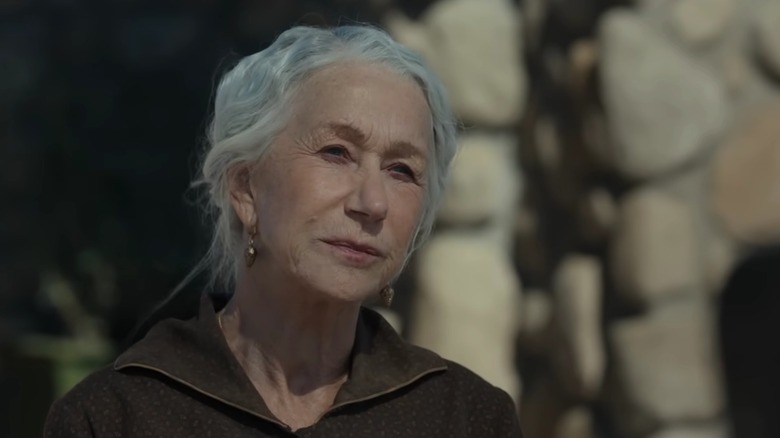 Paramount+
In news that probably surprises no one, a show starring two of the biggest-name stars in Hollywood that was created by one of television's most prolific producers has just been renewed. Yep, "1923" will be back for a second season according to The Hollywood Reporter, bringing Harrison Ford and Helen Mirren back for more ranch-set drama.
The news here is a no-brainer given both the draw of Mirren and Ford (the latter of which had never had a main role on TV before this) as well as series creator Taylor Sheridan's pull in the industry. At this point, Sheridan has a catalog of five Paramount shows recently or currently on air and several more in the works. The flagship series "Yellowstone," now in its fifth season, spun off into both "1883" and "1923."
According to THR, "1923" scored the highest-rated series premiere on cable last year, as the show made a big entrance with an early Depression-set story about a land squabble, a Native American Residential boarding schools, and African safari-set adventures. The show unceremoniously killed off most of the surviving "1883" characters in its first episode, and did away with one more in its mid-season premiere, but it's also done a fair job establishing the new set of Duttons as antiheroes in their own right.
Harrison Ford's field trip to the small screen continues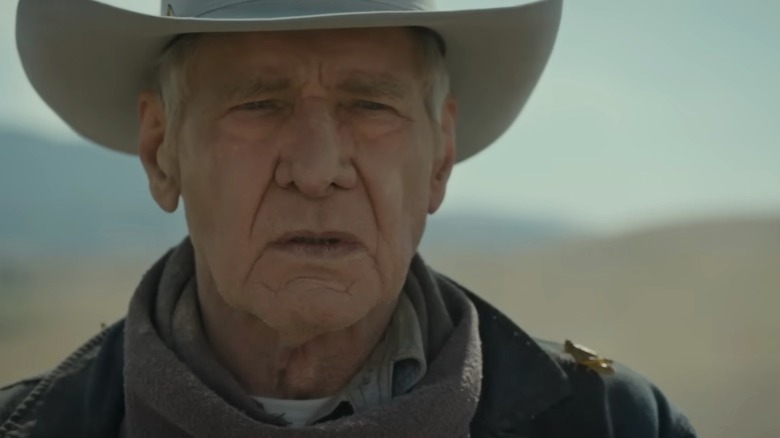 Paramount+
Unlike the "1883" series, "1923" is meant to expand beyond its first season, and Ford told THR he's eager to get to work on the show's second chapter. "I have been very satisfied and encouraged and challenged by the work at hand," he told the outlet in an interview before the show's official renewal. "We have another season, I hope, to get to know this character and see him in different circumstances. But I'm having a great time. I'm really enjoying it."
The role of patriarch Jacob Dutton is a major departure for Ford, not because the character doesn't match his gruff-but-charming sensibilities, but because the "Blade Runner" and "Star Wars" star has stuck almost entirely with film for his multi-decade career. Now, he can be seen on TV not just on "1923," but also on the Apple TV+ comedy series "Shrinking" alongside Jason Segel.
Sheridan's name, meanwhile, is set to continue appearing all over Paramount Network and its streaming companion Paramount+. His upcoming projects include the star-studded war drama "Lioness," the modern-day "Yellowstone" spinoff "6666," and "Land Man," which is reportedly based on the podcast "Boomtown."
"1923" returns from hiatus on February 5, 2023 on Paramount+.