Bad Boys 4 Is On The Way, With Will Smith And Martin Lawrence Reuniting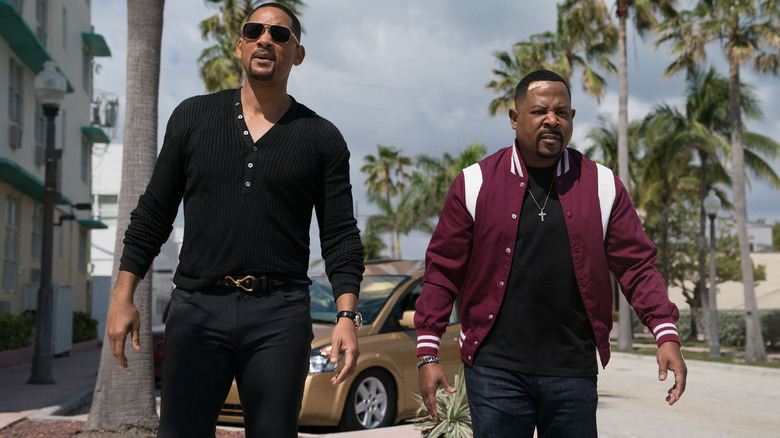 Sony Pictures
It feels like a lifetime ago that "Bad Boys for Life" came roaring out the gate in January 2020, breathing fresh life into the '90s-born "Bad Boys" buddy cop action-comedy franchise and firmly establishing directors Adil El Arbi and Bilall Fallah (aka Adil & Bilall) as skilled filmmakers capable of delivering a worthy "Bad Boys" sequel, even without the "Bayhem." Taking home a series-high $424 million, the movie kicked off what promised to be a big year at the box office. Alas, it wasn't meant to be.
One pandemic and an over-discussed incident involving one of the property's lead actors later (and that's all we'll be saying about that, thank you very much), "Bad Boys 4" is, finally, officially moving forward at Sony Pictures. Franchise leads Will Smith and Martin Lawrence will return to headline the as-yet-untitled sequel, which is currently in "early pre-production" (per Sony's announcement) and has Adil & Bilall once again directing from a script by "Bad Boys for Life" scribe Chris Bremner.
Of course, one of the big question marks at this juncture is the title. With "Bad Boys 4 Life" not an option, will Sony go with "Bad Boys 4Ever," "B4d Boys," or something entirely different? Or perhaps the studio will borrow a leaf from the "Fast & Furious" playbook and go with a truly confounding title like "BB4" or "Bad and Boys." They've already successfully reworked the "It's all about family" motif for "Bad Boys for Life," so might as well go the whole nine yards, the way I see it.
Whatcha gonna do?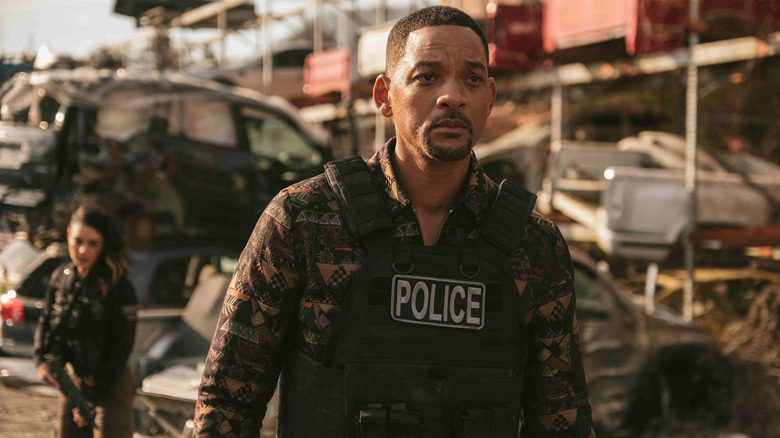 Sony Pictures
"Bad Boys for Life" injected an unexpected but welcome dose of maturity into the "Bad Boys" movies, allowing the trouble-making duo of Miami Detective Lieutenants Mike Lowrey (Will Smith) and Marcus Burnett (Martin Lawrence) to act a little more responsibly and even wrestle with the reality of their mortality and advancing age. The film also ended with a direct setup for the fourth movie, with Mike visiting his newly-discovered grown son Armando Aretas (Jacob Scipio) in prison and offering him the chance to redeem himself for his crimes by, one presumes, teaming up with him on some type of undercover operation. (And yes, the sequel's whole father-son conflict was weirdly similar to the one between Smith's character and his younger clone from 2019's "Gemini Man." Go figure.)
Although Sony has yet to confirm Scipio's involvement, it stands to reason that both he and "Bad Boys for Life" co-stars Vanessa Hudgens, Charles Melton, and Alexander Ludwig — who played the whipper-snappers that made up the Advanced Miami Metro Operations (A.M.M.O.) team that worked with Mike and Marcus in that film — will be back for "Bad Boys 4," along with Paola Núñez as their boss and Mike's ex-girlfriend, Lieutenant Rita Secada. Elsewhere, Jerry Bruckheimer is already among the movie's listed producers, as are Smith and Lawrence.
That brings us to the actual elephant in the room: After the long-overdue reckoning the film and TV industry went through in 2020 after decades of irresponsible depictions of police work and portraying fictional cops like Mike and Marcus cheerfully breaking the law, is it even possible for a property like "Bad Boys" to thoughtfully address those concerns without feeling like part of the problem? We will find out when "Bad Boys 4" hits theaters at some yet-to-be-announced date in the future.