The Fast X Budget Rises To $340 Million, Making It Potentially The Fourth Most Expensive Movie Of All Time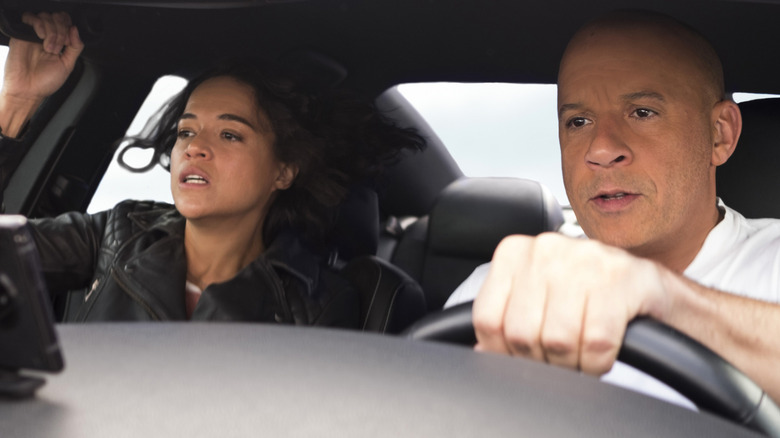 Universal Pictures
We hope you're sitting down for the news we're about to drop on you. According to an exclusive report from The Wrap, the budget for the tenth installment in the "Fast and Furious" franchise, "Fast X," is approaching a whopping $340 million. 
While this isn't a drop in the bucket compared to the $6.6 billion in ticket sales the series has generated, it is absolutely massive for a single movie and an unprecedented budget for the increasingly stunt-heavy franchise. If the budget is, in fact, that heavy, then it is approximately a 70 percent increase from the $200 million budget of its predecessor, "F9: The Fast Saga."
The Wrap estimates that the break-even point at the box office for "Fast X" will be around $500 to $550 million, though it could run higher than that depending on the budget for marketing (let's hope the family is covering these costs). Though they're still undoubtedly big earners for Universal Studios, the box office for "Fast & Furious" movies has been trending downwards from the $1.5 billion worldwide gross of "Furious 7." Last summer, "F9" managed less than half of that with its $726 million global take (though obviously the pandemic was a factor).
Cementing its place in history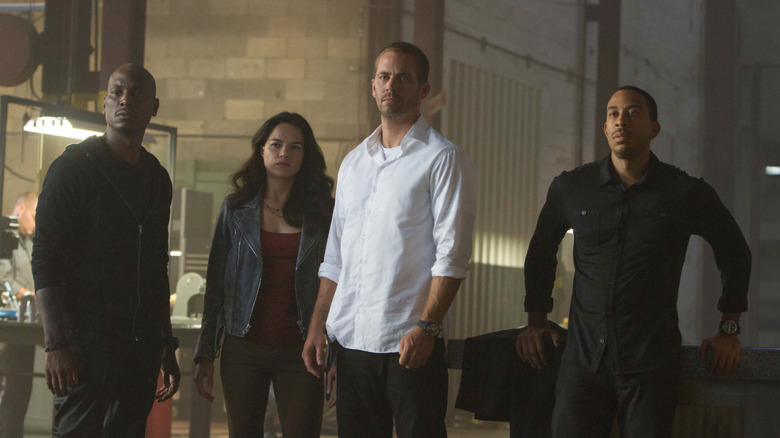 Universal Pictures
Unless Universal decides to cut the budget at the last second, "Fast X" will become the fourth most expensive movie ever produced. It is expected to knock "Avengers: Infinity War" out of its current position, as the budget for that epic Marvel team-up was approximately $325 million. However, it won't surpass "Avengers: Endgame" ($356 million via Deadline), "Avengers: Age of Ultron" ($365 million via FilmL.A.), or "Pirates of the Caribbean: On Stranger Tides" ($379 million via Forbes).
The increase in budget can't be easily attributed to one single factor. Rather, it's reportedly a combination of several different ones, including increased salaries for its ensemble cast and pandemic-related inflation. However, with plot details being kept under wraps, it's hard to wrap our heads around what in the film justifies these surging costs. Sure, the stunts being pulled in the franchise have elevated from simple truck scaling into full-blown theatrics, but similar stunts were achieved on drastically lower budgets. For instance, "Furious 7" was previously the highest-budgeted film in the franchise (via Variety) at $250 million, which now seems quaint in comparison. 
Unfortunately, this looks to be another case of Hollywood overindulgence and over-spending, a phenomenon that we've discussed before. Perhaps they actually plan on filming in space this time around?
No matter the case, "Fast X" is expected to arrive in theaters on May 19, 2023. That is, unless they decide to balloon the budget even further by delaying it.