The 2023 Oscar Nominated Movies Got A Nice Little Boost At The Box Office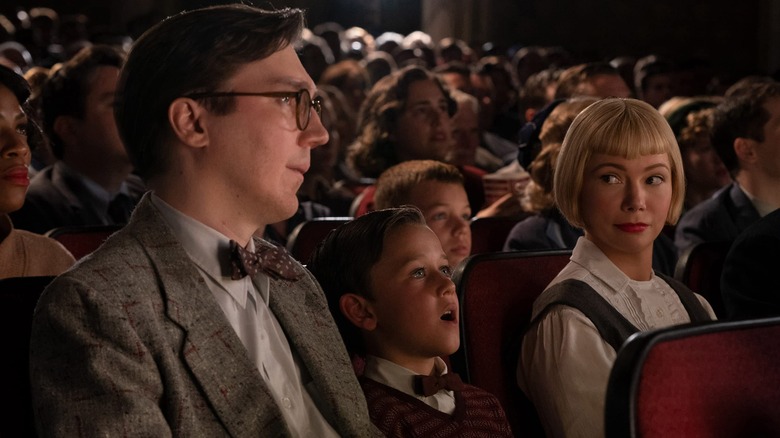 Universal Pictures
Last week, the 2023 Oscar nominations were revealed, bringing awards season to a head as Hollywood's biggest night quickly approaches. One thing that stood out upon inspection of the nominees, particularly for Best Picture, is that, overall, the films performed much better financially this year. Last year's field was honoring films released in 2021, which was absolutely a mixed bag for the exhibition business. In any event, things continued to look good for this year's nominees this past weekend as many of the films competing for the top prizes at the Academy Awards saw a sizable boost in ticket sales.
Yes, "Avatar: The Way of Water" nabbed a Best Picture nomination and yes, it once again topped the charts for the seventh weekend in a row, taking in $15.7 million. But that's not what we're looking at here. We have to go much further down the charts to see the impact of the Oscar nominations. For example, A24 capitalized on "Everything Everywhere All at Once" earning a Best Picture nod by re-releasing it in 1,400 theaters, where it earned another $1.014 million. It now stands at $105.1 million worldwide. Even though it has been available on VOD and Blu-ray for months, people still turned up.
Meanwhile, Warner Bros. also re-released "Elvis" all across the country, though the studio declined to report on its earnings. Still, anything was gravy at this point, since the movie took in $287.3 million in its original run. Meanwhile, "The Whale," for which Brendan Fraser earned a Best Actor nomination, added 130 theaters and dropped just 19.8%, adding $1.013 million to its growing total, which sits at just shy of $15 million domestic. Darren Aronfsky's film expands internationally throughout February and March in the lead up to the Oscars.
Big upticks for the nominees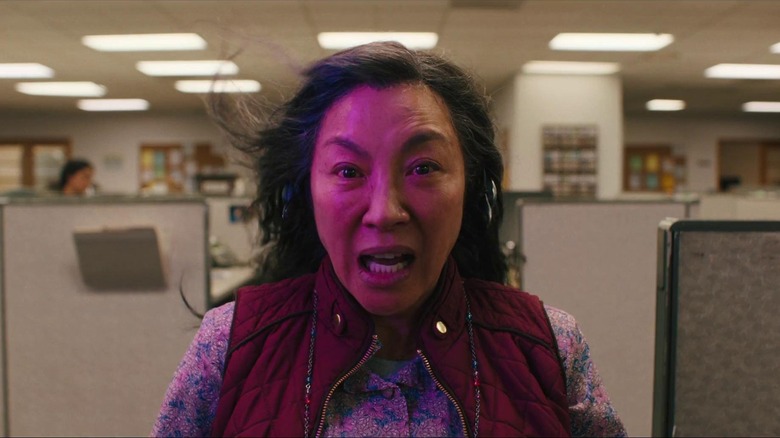 A24
Meanwhile, MGM's "Women Talking" got a very healthy boost, essentially tying "The Whale" with $1.013 million from 707 theaters. More importantly, that represents a 167.3% increase from the previous week for the film. It is, as it stands, by far the lowest-grossing Best Picture nominee with $2.4 million to its name to date. That said, it's extremely clear that the Oscar noms helped bring some much-needed attention to director Sarah Polley's acclaimed drama.
Similarly, Steven Spielberg's "The Fabelmans" added $760,000 in its 12th weekend, representing a 73.2% increase week-to-week. Lower down the charts, Todd Field's "Tar," which stars Cate Blanchett, saw a 139.5% increase to $174,000, even as it arrived on Peacock following its premium VOD run. Though the biggest of the big increases went to "The Banshees of Inisherin," as Martin McDonagh's dark dramedy jumped 382.3% to bring in $353,000 in its 15th weekend. Not to be lost in the shuffle was "Living" (read our review here), for which Bill Nighy is nominated for Best Actor, which expanded into 644 theaters and took in $585,000.
The bigger picture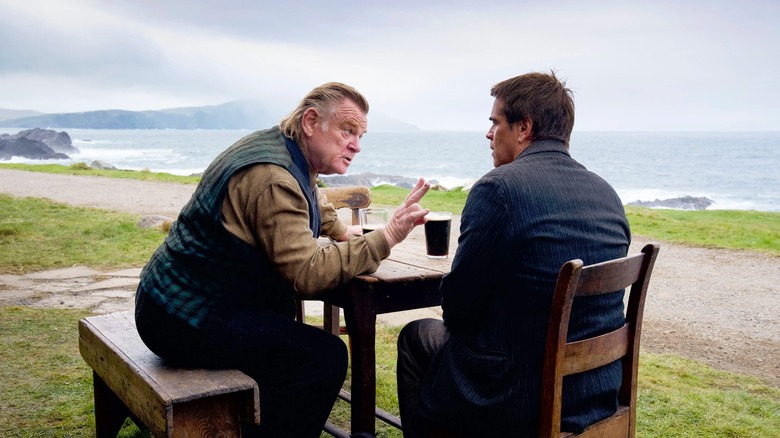 Searchlight Pictures
So, why is this so important? We still have weeks until the Academy Awards air on March 12. These movies, meanwhile, have a shot at taking in money for weeks to come which, in some cases, could bail them out financially. But looking at the theatrical increases, it stands to reason that movies like "The Fabelmans" and "Tar," which are also available on VOD, probably did quite well in terms of home video revenue over the last week as well. While we don't have access to those numbers, Focus Features, the studio behind "Tar," has largely pivoted its business around premium VOD. So it stands to reason they're doing quite well in that department, and that section of the business almost certainly saw an increase as well following the Oscar nominations.
For lovers of original, non-franchise movies, this is deeply important. The movie business is, as I say frequently, first and foremost a business. If these adult-focused, original movies don't make money, studios will make less of them, or they will be strictly made for streaming. If these movies continue to make money in the lead-up to the Oscars, and if having movies people have actually seen leads to an uptick in viewership for the actual ceremony, it is good news all around. In short, the numbers are encouraging for original (or at least non-franchise, non-superhero) cinema.