It Ends With Us: Everything We Know So Far About The Blake Lively Movie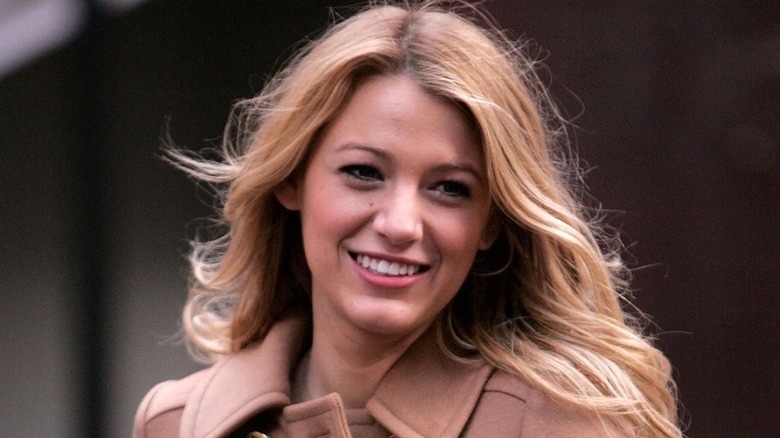 The CW
It was announced in 2019 that American author Colleen Hoover's "It Ends With Us" would be getting a movie adaptation after the novel was optioned by Justin Baldoni and Wayfarer Studios, with the author serving as a consultant on the film. Today, Variety reported that Blake Lively ("Gossip Girl," "A Simple Favor") and Justin Baldoni ("Jane the Virgin") would be starring in the movie. The best-selling book was 2022's top-selling print, has been published and translated into over 40 languages, and has been on the New York Times Best Seller List for 90 weeks and counting.
The casting news has arrived shortly after much online debate pointing out the controversial themes of "It Ends With Us," the novel's problematic portrayal of abusive relationships, and a recent endeavor to publish a coloring book inspired by the title has been met with backlash from critics of Hoover. Certain readers also worry about the book's one-dimensional male protagonist, his shallow employment of toxic masculinity, and the possibility of its domestic violence themes finding their way to the big screen — especially with prominent names such as Lively and Baldoni attached.
Anyway, here's all we know about the film's story, the cast, and the crew so far:
Everything we know about the story of It Ends With Us
The CW
"It Ends With Us" follows Lily, a small-town girl who moves to Boston to start her own flower shop business. She eventually meets and falls in love with a neurosurgeon named Ryle but finds his "complete aversion to relationships" troubling. Here's the rest of the story's official description:
"Even as Lily finds herself becoming the exception to his 'no dating' rule, she can't help but wonder what made him that way in the first place. As questions about her new relationship overwhelm her, so do thoughts of Atlas Corrigan — her first love and a link to the past she left behind. He was her kindred spirit, her protector. When Atlas suddenly reappears, everything Lily has built with Ryle is threatened."
The book has become a cultural phenomenon and has been heavily popularized by BookTok, making Hoover a consistently best-selling novelist in the United States.
Everything we know about the cast and crew of It Ends With Us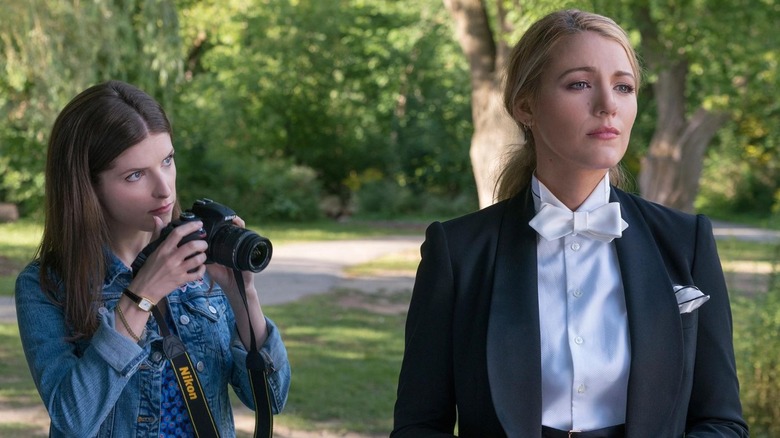 Lionsgate
Blake Lively and Justin Baldoni star in the adaptation of "It Ends With Us" — as Lily and Ryle. The casting for the character of Atlas hasn't been announced yet.
Additionally, Baldoni is also directing the film; it's his third venture as a director following "Five Feet Apart" and "Clouds." The actor rose to fame after starring in The CW's stellar comedy-drama "Jane the Virgin" as Rafael Solano and has also authored the novel "Man Enough." Baldoni has been a champion in ​​encouraging better representation of masculinity on social media (he's written a book about undefining traditional roles and traits of masculinity), so it is a surprise to see him tackle a part that promotes the opposite of what his work stands for. Lively recently served as director and co-writer on artist Taylor Swift's music video for her song "I Bet You Think About Me," she will lead the film "Lady Killer," and make her feature directing debut, on an adaptation of the graphic novel "Seconds" by Bryan Lee O'Malley, with a screenplay from Edgar Wright.
Supporting cast members are yet to be announced publicly. Additionally, Christy Hall is adapting the script and producing, Alex Saks is producing on behalf of Saks Picture Company, along with Jamey Heath who is producing for Wayfarer Studios. Lively, Baldoni, and Hoover are executive producing "It Ends With Us" along with Steve Sarowitz and Andrew Calof. There's no confirmed release date yet, but you can watch this for more information on the project.