Lloyd Morrisett, Sesame Street Co-Creator And And Children's Television Workshop Founder, Dies At 93
Lloyd Morrisett, the co-creator of the beloved, long-running educational children's show "Sesame Street," has died. Sesame Workshop, the organization he originally founded as The Children's Television Workshop in 1968, shared the news of his passing via Twitter today. The former psychologist and pioneer in educational television was 93.
"Sesame Workshop mourns the passing of our esteemed and beloved co-founder Lloyd N. Morrisett, Ph.D., who died at the age of 93," the Sesame Workshop page shared, along with a sweet photo of Morrisett being hugged by a puppet version of himself.
Sesame Workshop mourns the passing of our esteemed and beloved co-founder Lloyd N. Morrisett, PhD, who died at the age of 93. pic.twitter.com/I9cSez95Px

— Sesame Workshop (@SesameWorkshop) January 23, 2023
Morrisett changed the course of television history in the late 1960s when he and his close friend Joan Ganz Cooney co-founded The Children's Television Workshop, a non-profit that the pair created specifically to help educate children through the then-burgeoning medium of television. The Hollywood Reporter notes that Morrisett was inspired to create children's television after witnessing his three-year-old daughter mesmerized by a TV test pattern one morning. He shared the story with Cooney, and the pair began researching and developing the company that would eventually start "Sesame Street." In the 2021 documentary "Street Gang," Cooney credits Morrisett as "the father of 'Sesame Street.'"
Children's television with a purpose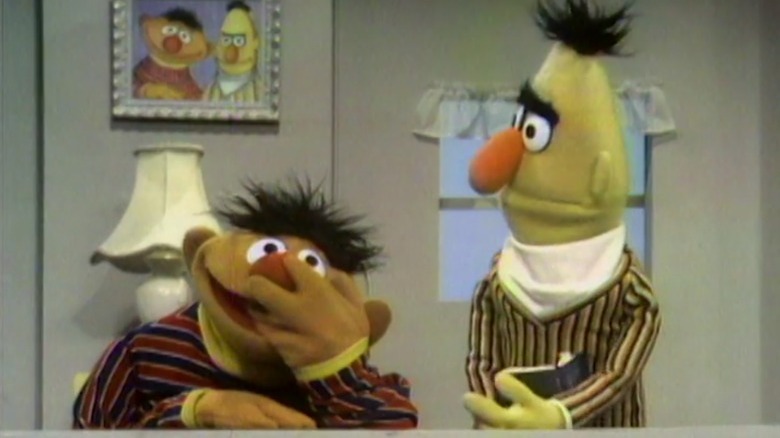 Sesame Workshop
The warm and welcoming children's show "Sesame Street" launched in 1969 with the express purpose of teaching kids about the world around them and providing positive support to marginalized communities. As Smithsonian Magazine points out, the series was conceived in the midst of the Civil Rights Movement, and was intentionally designed to "build up the self-worth of Black children through the presentation of positive Black images." Lloyd Morrisett and Joan Ganz Cooney put together The Children's Television Workshop with care, including experts in child development, the arts, and other areas on its board to ensure the series would reach kids where they most needed help.
Morrisett's greatest achievement may have been understanding the power of television and the ways in which it could be used positively during an era when the small screen was known as a commercial medium rather than an artistic one. With the addition of Jim Henson's memorable cast of puppets and the inclusion of lovable real-life kids on screen, "Sesame Street" quickly became one of the most influential series of all time. It pioneered the idea of television as a trustworthy teacher for young children, and with the power of PBS public funding and a knowledgeable, research-informed behind-the-scenes team, the show has managed to shoulder that responsibility for over half a century.
By the time "Sesame Street" began airing episodes on HBO in 2015, its reach on PBS was measurable and historic. "PBS stations reach more kids aged 2-5, more moms with children under 6 years old, and more low-income children than any other kids TV network," the network said in a statement shared by NPR. A study published that same year showed that kids often learned just as much from "Sesame Street" as they did from preschool.
The show's impact is immeasurable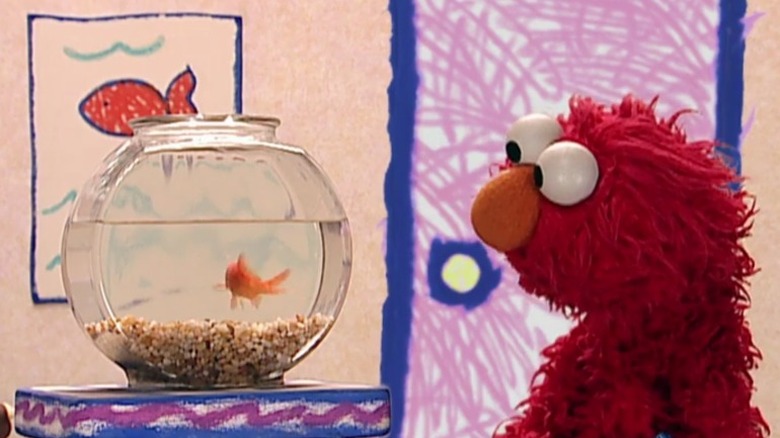 The Sesame Workshop
The non-profit company co-founded by Lloyd Morrisett and Joan Ganz Cooney was also responsible for several other children's shows, including "The Electric Company" (which Morrisett also co-created), "The New Ghostwriter Mysteries," "Dragon Tales," "Helpsters," and more, plus dozens of international "Sesame Street" remakes and spin-offs of the original series. On Twitter, Sesame Workshop shared a statement from Cooney on Morrisett's passing. "Without Lloyd Morrisett, there would be no 'Sesame Street,'" Cooney writes. "It was he who first came up with the notion of using television to teach preschoolers basic skills, such as letters and numbers." She continues, "He was a trusted partner and loyal friend to me for over 50 years, and he will be sorely missed."
I also feel confident in saying that without Lloyd Morrisett, I wouldn't be the one writing these words. There are very few works of art that millions of people all over the world consider among the most formative of their lives, but with its gentle, dynamic, and participatory approach to early childhood education, "Sesame Street" is one of them. Without it, and without the work of The Sesame Workshop in collaboration with PBS, I wouldn't possess the love of learning that now feels as fundamental to me as my ABCs. As the child of two working-class parents, and as an eventual first-generation college graduate, there's no other way to say it: PBS and "Sesame Street" were my preschool. So thank you, Dr. Morrisett, for being the best first teacher I could ever ask for.