Rick And Morty Will Continue On Adult Swim Without Justin Roiland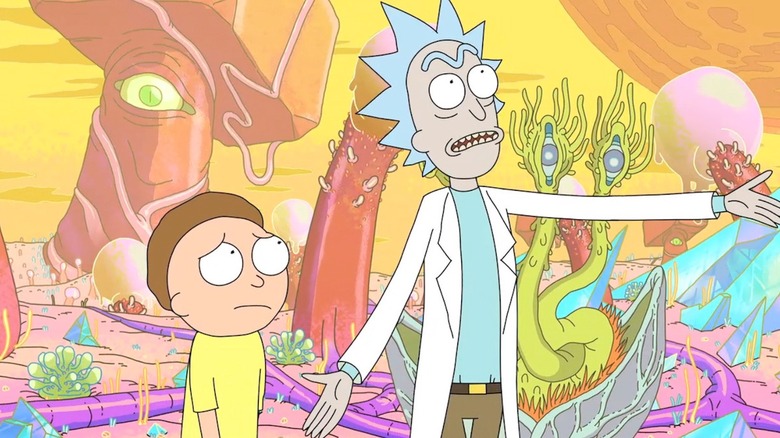 Adult Swim
Huge news has just broken in response to the allegations and criminal charge against "Rick & Morty" co-creator and star Justin Roiland. The Hollywood Reporter has just shared that Adult Swim has officially ended its relationship with Roiland.
Mairie Moore, the senior vice president of communications for Adult Swim, kept it short and to the point in a statement shared by the outlet today which simply says, "Adult Swim has ended its association with Justin Roiland." While this certainly leaves some questions about the future of shows including "Rick & Morty," THR's sources confirm that the long-running animated sci-fi comedy is set to continue with the 70-episode order it was given way back in 2018. Roiland's roles as both titular characters, however, will apparently be recast.
The official "Rick and Morty" Twitter account also shared a very brief statement on the matter, which includes the same statement Moore shared along with the reassurance that "'Rick and Morty' will continue" and "the talented and dedicated crew are hard at work on Season 7."
— Rick and Morty (@RickandMorty) January 24, 2023
Adult Swim has cut ties with Roiland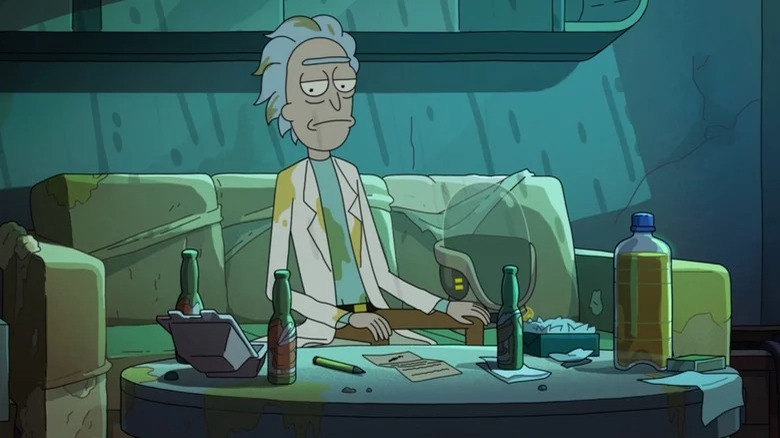 Adult Swim
In the wake of charges made against Roiland that include domestic battery, corporal injury, and false imprisonment by menace, violence, fraud, or deceit, the series co-creator has now officially been removed as co-showrunner of the series, per THR. Dan Harmon, who made the show with Roiland in 2013, is expected to continue on as sole showrunner. Roiland's name will apparently still be required to appear in the credits as a series co-creator, though, just as Louis C.K.'s name still appeared in the "Better Things" credits even after Pamela Adlon took full control of that series after her co-creator's misconduct came to light.
Roiland was arrested for the alleged battery incident in question in Orange County in 2020, but the charges only came to light publicly earlier this month. Since then, multiple allegations of sexual misconduct have been made against the creator, and reports also revealed that Roiland's company Squanch Games was involved in a now-settled sexual harassment and wrongful termination lawsuit from a former employee in 2018 (per NME).
Roiland's attorney, T. Edward Welbourn, maintained Roiland's innocence on the charges in question in a statement earlier this month. While Adult Swim's statement answers animation fans' questions about the future of "Rick & Morty," no announcement has been made about the future of the Hulu show that Roiland co-created and stars in, "Solar Opposites."