Ethan Hawke To Direct Daughter Maya Hawke In Flannery O'Connor Biopic Wildcat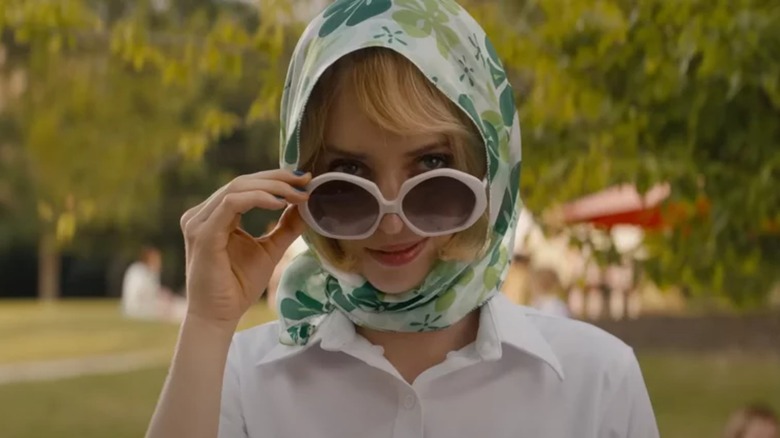 Netflix
Maya Hawke is set to take a leading role in a biopic about one of America's most indelible writers. According to Deadline, the "Stranger Things" and "Do Revenge" actor is set to star in and executive produce the film "Wildcat," which her father Ethan Hawke will direct and produce. "Wildcat" will tell the story of 20th-century Southern writer Flannery O'Connor, whose disturbing, religion-fueled Southern Gothic stories like "A Good Man is Hard To Find" and the novel "Wise Blood" remain literary mainstays to this day.
Maya Hawke will reportedly star as a young O'Connor in the stage before she published her first novel in 1952. The film is apparently a passion project for the star, with Ethan Hawke telling Deadline, "Maya has been working hard for years to put this project together, and we're grateful for the opportunity to introduce a new generation of filmgoers to the genius of Flannery O'Connor." The actor-filmmaker also points out that O'Connor's work stands at "the intersection of creativity and faith" as well as "imagination and reality."
A star-studded portrait of an author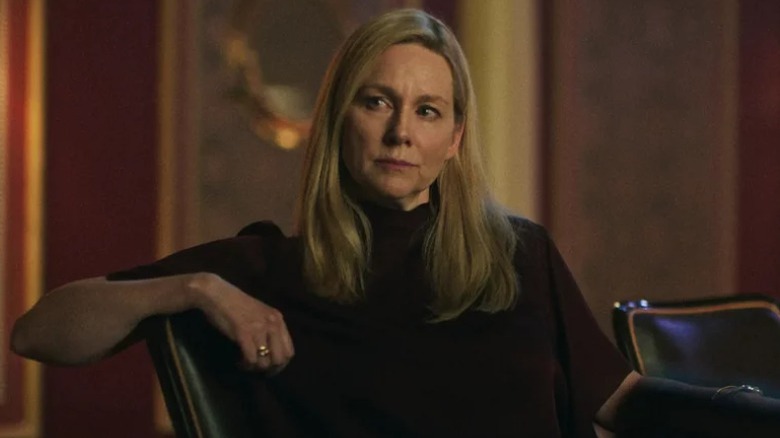 Netflix
Hawke isn't the only cast member already all in on "Wildcat." The film has an impressive cast lineup that includes Laura Linney, Vincent D'Onofrio, Steve Zahn, "Blindspotting" star Rafael Casal, "The Many Saints of Newark" actor Alessandro Nivola, "Licorice Pizza" breakout Cooper Hoffman, and more. Ethan Hawke co-wrote the script for the project with Shelby Gaines, and producers also include Joe Goodman, Ryan Hawke, Cory Pyke, Kevin Downes, Jon Erwin, and Daryl Lefever with David Kingland and Eric Groth on board as executive producers.
O'Connor's life story certainly has plenty worth digging into, not all of it worth idealizing. Letters that were shared with scholars in 2014, according to The New Yorker, reveal a racist streak that persisted through the author's short life and appeared in her fiction. The Georgia-born, Roman Catholic author's life ended at the age of 39, and while her stories are still widely read (Jacob can even be spotted reading "Everything That Rises Must Converge" in a key scene from "LOST"), her own story doesn't often get told.
Hopefully, "Wildcat" will grapple with the contradictions and complexities of the author's work and legacy in full. If both Hawkes' work behind the camera is any indication, the film will be dynamic and enthralling. While Maya Hawke has written and directed her own music videos, this will be Ethan Hawke's first directorial feature since 2018's "Blaze." In the meantime, he also helmed the Paul Newman and Joanne Woodward docuseries "The Last Movie Stars."
"Wildcat" does not have a release date yet, but principal photography on the project began earlier this month in Kentucky.