South Park Season 26 Sets Comedy Central Return, Watch The Trailer Now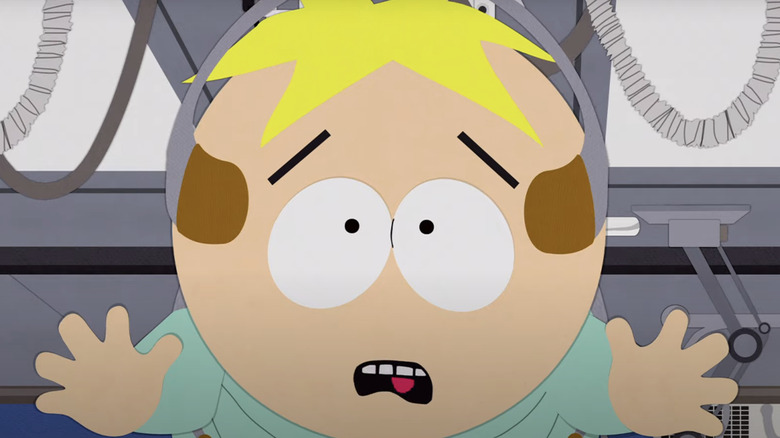 Comedy Central
"South Park" has been on the air for over a quarter of a century, as the rambunctious, raunchy, and often reprehensible adult animated-comedy series returns to Comedy Central for its historic season 26. The Emmy and Peabody Award-winning series from Trey Parker and Matt Stone have been pushing the boundaries of good taste since 1997, and shows no signs of stopping anytime soon.
Serving as a bit of a cultural Rorschach test, "South Park" spent most of 2022 celebrating its 25th anniversary, complete with a six-episode season, two-part specials for Paramount+, and a celebration concert starring Trey Park and Matt Stone, Primus, Ween, and a special appearance by members of the band, RUSH. The series continues to be one of the only remaining flagship programs at Comedy Central, which renewed the series until 2027 as part of a massive, $900 million dollar deal with MTV Entertainment Studios and ViacomCBS Inc.
HBO Max is currently the streaming home for the previously aired seasons of the series, with Paramount+ serving as the exclusive home for the spin-off films. The show's catalog will pivot to Paramount+ in 2025, following the end of Comedy Central's previous agreement with HBO Max. There's no word yet on how many episodes season 26 will contain, and with guaranteed Paramount+ specials, there's no real way to predict what Matt and Trey have up their sleeves. Then again, "South Park" has historically been anything but predictable.
Check out the South Park season 26 teaser
Even after all of these years, "South Park" still occasionally finds ways to be the most cutting-edge show on television. Sure, the show certainly doesn't always hit the mark, but when it does, it provides some of the best moments in TV history. Despite its short run for season 25, the episode "Help, My Teenager Hates Me!" made such an impact, it was included in our list of moments that defined TV in 2022. The first teaser for season 26 doesn't show much outside of Butters in a ... questionable predicament, with something clearly about to be inserted up his butthole while his parents look on. Stephen and Linda Stotch aren't known for their solid parenting skills, so it's more than likely that Butters is heading into a procedure that he doesn't need, and is inspired by some random ridiculousness that's being completely overblown.
"South Park" season 26 will premiere Wednesday, February 8, 2023, on Comedy Central where it has aired on Wednesday nights since 1997. The new season will also roll out on Comedy Central internationally throughout 2023. All-new episodes will be available to stream in HD on SouthPark.cc.com, CC.com, and the Comedy Central App post-premiere. The episodes will eventually cross over to HBO Max following the season's run.