Why Richard Donner Found It Hard To Talk About His Superman Films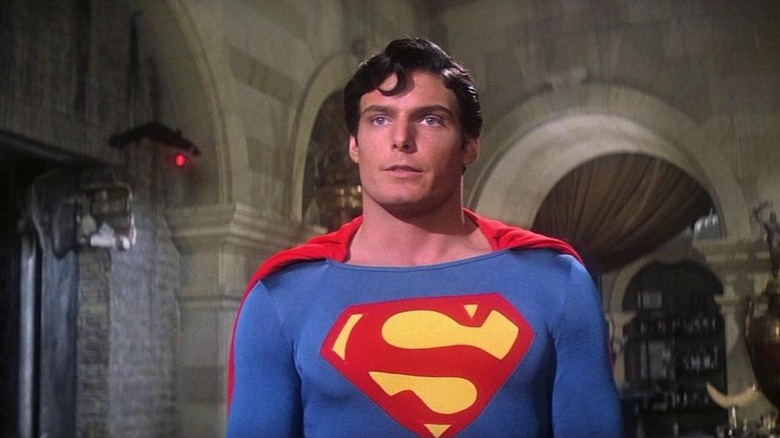 Warner Bros. Pictures
In 2023, we are living in the age of superhero films. The Marvel Cinematic Universe and the DC Universe, as well as assorted others, have become the dominant form of entertainment these days. Back in the late 1970s, however, superheroes were the stuff of comic books, relegated to the world of camp and kids entertainment. Sure, we'd seen superheroes on TV with shows like "Wonder Woman" and "Batman," with the latter getting a film version as well in 1966, but it was all a bit on the silly side. (This is not a judgment. Campy superheroes are lovely.) Then came the Richard Donner-directed "Superman" in 1978, starring Christopher Reeve in his breakout role. 
This was a whole different kind of superhero film. "Superman" wasn't as dark as some of the comic book movies we have now, but it was indeed taken more seriously than anything we'd seen before. The cast included heavy hitters like Marlon Brando, Gene Hackman, and Margot Kidder. The effects were so good for the time that the film — already nominated for three Oscars — was given a Special Achievement Academy Award for Visual Effects. 
Donner (whose other directorial credits included "Lethal Weapon," "The Goonies," and "Scrooged") spoke about the film in a 2019 interview with Empire, which was re-published in 2021 after his death at the age of 91. During their discussion, he admitted it had become difficult for him to talk about his "Superman" movies (that is, "Superman" and its sequel, "Superman II," which he worked on before being fired and replaced by Richard Lester), stating that they had became far more than he ever expected them to be.
Up, up, and away!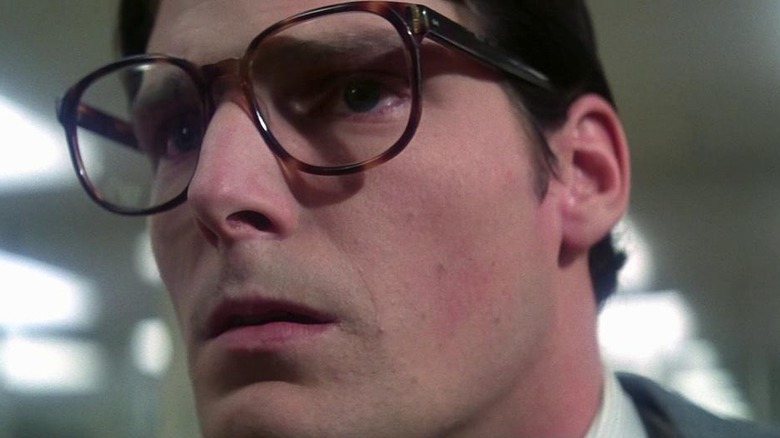 Warner Bros. Pictures
There was no way to know back in the late 1970s what superhero movies would become over the decades that followed. Instead, Richard Donner talked about what comic book characters like the Man of Steel meant to him growing up. As he explained, when he was a child during WWII, his parents were "so depressed" and "the world needed heroes." Because of this, Superman became very important in his life, much like the superhero would come to resonate with so many others thanks to Donner's 1978 movie. The filmmaker noted:
"It's so hard to talk about it. Because it's become so big. I never thought for a moment that it would when we were making it. We were just making a picture. A film on a subject that nobody was really paying much attention to."
When he was hired to direct "Superman" and its sequel back to back, Donner wasn't happy with what he was presented with in terms of the screenplay. The film's early script draft had been written by Mario Puzo ("The Godfather"), with additional revisions by Robert Benton and David and Leslie Newman. It was also much too campy for Donner's tastes, which is why he recruited his friend Tom Mankiewicz, who had penned several James Bond films, to fix it. Ultimately, however, Mankiewicz was only given a creative consultant credit for his work due to issues with the Writers Guild of America.
Serious superheroes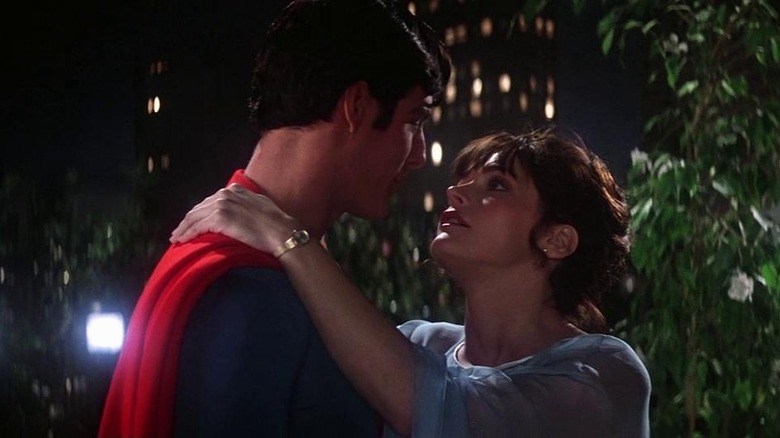 Warner Bros. Pictures
According to the Empire article, Richard Donner was so excited to see Tom Mankiewicz that he ran across his lawn wearing a Superman costume when the latter arrived at his house. (Donner, it ought to be noted, also admitted to having smoked a joint ahead of his friend's visit.) It really mattered to the filmmaker, getting this right. "The way these people were making [the film] was a defamation. Superman was such a milestone in my childhood," Donner explained.
It's understandable that Donner had a hard time talking about the impact of "Superman," looking back from 2019. His 1978 film was the precursor to every other superhero film that have taken their stories and characters seriously since then. It would've been easy to feel overwhelmed by the glut of comic book movies and TV shows at that moment in time, and how the landscape of cinema had changed because of them (for both good and bad).
Sometimes, though, it's useful to take a step back and remember how you felt as a child, much like Donner did when he told Empire about being a kid and saving up his change to buy comics at his local candy store. Superhero stories are the mythology of our day and age, but they mean something extra special to us as kids (and, by extension, our inner-child once we've grown up). Getting to see a fantastical man from Krypton use his superpowers on the big screen — as directed by a real-life person who had loved Superman since his childhood — really touched something in people. Of course, it's hard to talk about. Donner gave us something incredible and changed the trajectory of film forever.
As a huge fan of comic book films in general, that's pretty super to me.